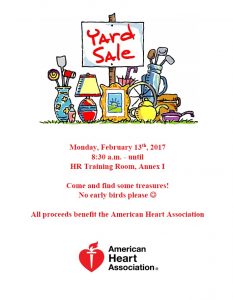 A yard sale benefiting the American Heart Association is being held on Monday, Feb. 13, in the Human Resources Training Room in Annex I. The sale begins at 8:30 a.m., and organizers wish to remind visitors, "No early birds, please!"
Come and find some treasures at the yard sale.
Contact Lisa Kedigh for more information: lkedigh@augusta.edu.