A student and an alumna from Augusta University's Hull College of Business were recently named to Augusta Magazine's Top 10 In 10 Young Professionals to Watch.
Heather Smith and Brandi Young entered a competitive nomination process in March and emerged as two of this year's most promising rising stars.
Garrett Green, EdD, chief diversity officer at Augusta University, and alumna David Bash, CEO of Get Up Productions, were also selected for the 2023 list.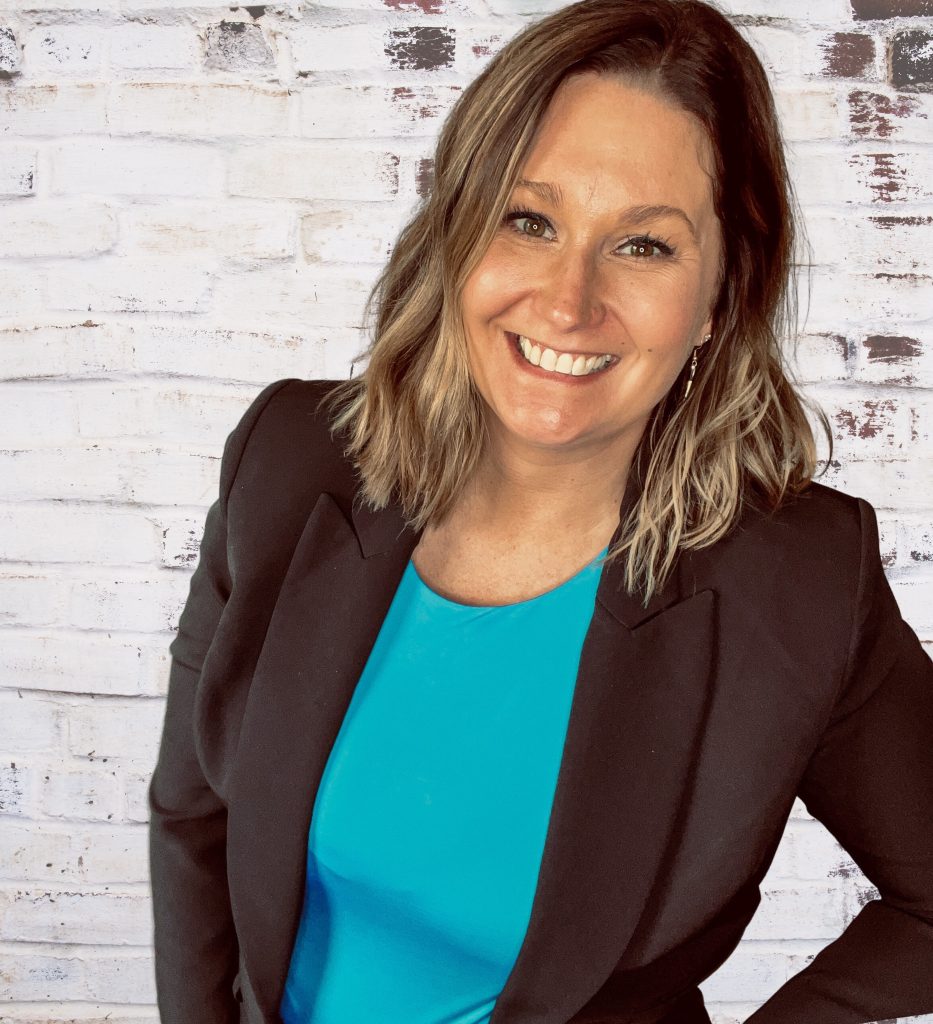 Smith, a nontraditional student working toward a Bachelor of Business Administration, had been pursuing a degree on and off since graduating high school in 2007.
In 2019, while interviewing for what she deemed her dream job, she was faced with a life-altering choice. After not getting the role, Smith decided she would no longer allow the lack of formal education to be a barrier to her career. She is scheduled to graduate in spring 2024.
Smith is the executive vice president of MAI Risk Advisors, where she drives performance across multiple departments by developing and implementing long-term strategies, business plans and resource allocations.
As in most professional settings, she must overcome societal norms, battle competing priorities and fight to be taken seriously in different situations. While the insurance industry is predominantly male dominated, it presents its own set of challenges.
Read more: Augusta University alumni make list of Top 10 Young Professionals to Watch
"My mission is to make my company the best place to work for insurance in Augusta," she said. "I believe we can do that by creating a culture of psychological safety, breaking down barriers, not being afraid of making mistakes and asking tough questions."
She believes a team that feels heard and supported will run through brick walls for you. If she wants to have a seat at the table to make the change she believes in, she must get to the table first. She is finding success in learning how to adapt her style to different situations, Smith added.
She said one of the best decisions that helped her overcome the challenges she faced in the workplace was choosing a life partner with the same vision.
"We don't subscribe to gender stereotypes, so I am not solely responsible for taking care of our children and our home," Smith said.
She said her education at the Hull College of Business has helped her career development by expanding her foundational knowledge, building her professional network and increasing her patience and discipline. It is also giving her intimate access to a tremendous number of talented students to recruit into the insurance field.
"I am honored to have gained recognition for my achievements thus far," Smith said.
Hull alumna Young was also featured as one of the 10 Young Professionals to Watch.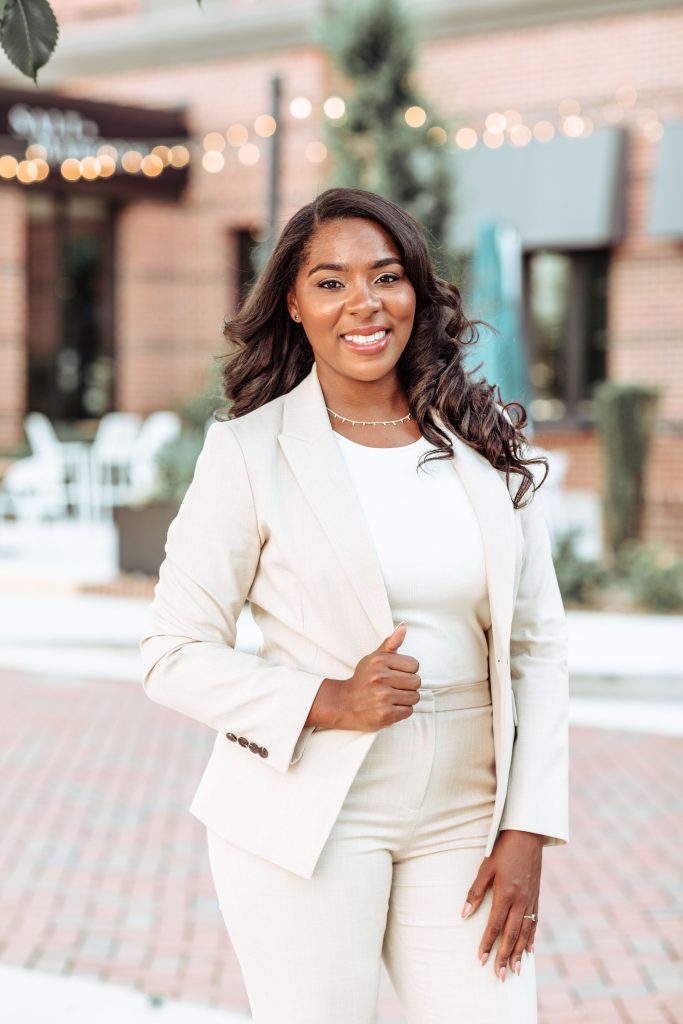 She graduated with a Bachelor of Business Administration with a focus on marketing and finance. After serving as an intelligence analyst in the United States Navy, she discovered many of her missions not only required swift decision-making and critical thinking, but were also solution-based and needed management and administration skills.
As she transitioned from military to civilian life, Young realized business professionals come in high demand due to their valuable expertise and many business-oriented career opportunities appealed to her.
She is an associate broker and team owner for Young + Partners at Keller Williams Realty Augusta Partners, a licensed real estate professional who can help people navigate the complex process of buying or selling a home in Georgia or South Carolina. Her business background, along with a deep dive into the real estate industry, has allowed her to be innovative, increase her earning potential and solve problems while helping everyday people in the community, she said.
Young is proud of being able to help members of the community achieve their real estate investment goals, whether it is buying their first home, building their home or selling and capitalizing on their home equity.
Young said she is blessed to have become a trusted real estate resource and is grateful to have built positive relationships with many business professionals to help her clients.
One challenge Young has faced as a female entrepreneur is balancing her professional and personal life, she added. As a wife and a mother of two daughters, the demands and expectations to be both a strong leader and a family woman can be stressful.
"Being a businesswoman, especially in real estate has allowed more freedom and flexibility in my work schedule," she said. "It has also provided me with the ability to stay organized and be proactive with life."
But she is most proud to be a wonderful example to her daughters of what a confident woman in business and life looks like.
Recently, she was selected as a television host for a real estate and lifestyle show called The American Dream, which airs on local cable networks, streaming and social media. She credits this achievement to the skills she learned and perfected in her business and military career. The first segment aired in July, and Young said she is seeking more local businesses, organizations and properties to share in further episodes.
The skills she learned at Hull, including understanding your target audience, having strong administrative skills and marketing yourself, were all pivotal to her success as an entrepreneur and in real estate. Young has always been learning-based and believes the best leaders should always maintain a student mindset, she said.
"After a 15-year career in real estate and the U.S. Navy, success can only go as far as the education and training you have," Young said. "You should always be learning and adding more tools to your tool belt."
Mark Thompson, PhD, interim dean of Hull College of Business, is proud that Augusta University could provide a jump-start for these two local business leaders.
"Congratulations to Heather and Brandi for this prestigious and well-earned recognition," said Thompson. "They both continue to develop the skills and foundation from knowledge learned in the Hull College of Business to advance their professional careers. I look forward to seeing them continue to grow as future business and community leaders."