Two Augusta University alumni have made the Top 10 in 10 Young Professionals to Watch list by the Augusta Metro Chamber of Commerce for 2023.
Garrett Green, EdD, the chief diversity officer at Augusta University, and David Bash, the CEO of Get Up Productions, were selected for the 2023 list.
The Top 10 in 10 Young Professionals to Watch was developed in 2009 by the Augusta Metro Chamber of Commerce, in partnership with Augusta Magazine, to annually highlight 10 young professionals, ages 25 to 35, in the Augusta area.
The 2023 Top 10 in 10 Young Professionals to Watch will be honored with recognition and an award presentation at the Augusta Metro Chamber's Member Economic Luncheon on June 29 at the Augusta Marriott.
The Top 10 in 10 Young Professionals to Watch will also receive a feature article in Augusta Magazine and a nomination submission for Georgia Trend Magazine's Top 40 under 40.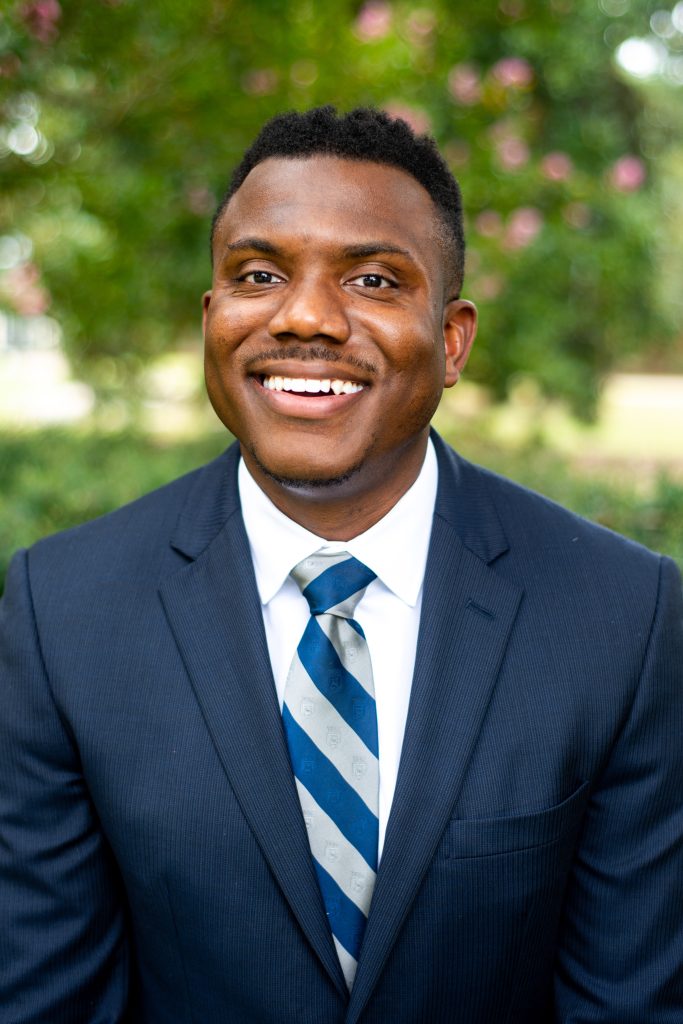 Green, who earned his Doctor of Education in Education Innovation from Augusta University in 2019, said he was honored to be selected by the chamber for this year's list.
"I was filled with a mix of surprise, joy and gratitude," Green said. "It is humbling to be recognized alongside other talented individuals, and it motivates me to strive even harder to reach my goals."
As the chief diversity officer, Green works with the enterprise leadership of Augusta University to develop and advance equity, diversity and inclusion as part of the university's mission and strategic plan.
"My typical workday revolves around fostering an inclusive and welcoming environment. It could include collaborating with university leadership to develop and implement diversity initiatives, as well as engaging with faculty, staff and students to ensure their voices and perspectives are heard and valued," Green said. "My team and I also organize training programs and workshops to promote cultural competence and humility across the campus community.
"Additionally, I establish partnerships with external organizations to enhance diversity recruitment and retention efforts. Throughout the day, I prioritize creating a campus climate that celebrates diversity and embraces the strength of our differences."
Green's proudest moment of his career so far is the creation and launch of the Multicultural Mentorship Program as the director of the Multicultural Student Engagement in 2021.
"The Multicultural Mentorship Program at AU has had a significant impact on fostering diversity, inclusion and personal growth among its participants," Green said. "The impact this program has on building cross-cultural understanding and appreciation, breaking down barriers and fostering a sense of belonging within the university community is what makes this such a special achievement."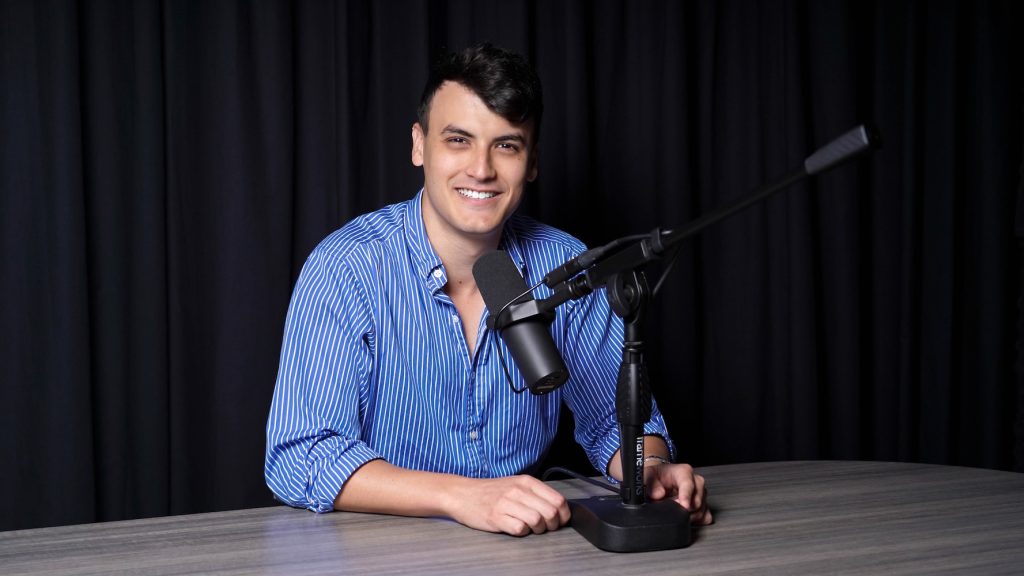 Bash earned a Bachelor of Arts in Political Science with a specialization in legal studies and a minor in business from Augusta University in 2017. He also received a Master of Public Administration with a certificate in nonprofit management in 2022.
"Augusta University provided a great student experience for me," Bash said. "One thing that I really appreciated about my time in school was the leadership roles that I had the opportunity to be a part of and, especially in my master's program, and the relationships that I formed with the faculty in my program."
His company, Get Up Productions, is a production and consulting company that specializes in podcasting, YouTube and Internet media.
"Getting involved in student leadership probably prepared me for life more than any other decision or action that I took in college," Bash said. "Being able to graduate with those experiences of working with a diverse group of people, solving various problems and learning to grow an organization was very valuable for me."
Bash works alongside the editor of Get Up Productions to review client videos and podcasts, perform business development, manage client invoicing and relationships, work with industry partners and manage all of their marketing.
"My workdays are not often similar," Bash said. "On any given day, I could be preparing a report for our investors, managing projects, performing business development, attending community events or even sitting in the studio with clients and coaching them and helping them with their content strategies."
When asked about being named as one of the top 10 young professionals in the Augusta area this year, Bash said he feels like the recognition means he is heading in the right direction and that his future is still unfolding.
"I've gotten this award with a much different background than the average recipient, so I'd be lying if I didn't say that there was some sense of affirmation that my road less traveled is now a road that's being recognized," Bash said. "And that's a great feeling."
When asked their advice for current Augusta University students preparing for their future professions, both Bash and Green spoke about taking advantage of meeting new people, trying new things and establishing a community with their peers.
"I would encourage any student, whether they choose to stay in Augusta or move, to get involved in their local community," Bash said. "So many people complain about wherever it is that they live, saying things like, 'There's nothing to do,' but the more you get involved in your community, the more you will learn that that often will not be true. And you will also find opportunities to help to improve those conditions for yourself and for others, which is very rewarding both personally and professionally."
Green agreed that everyone has opportunities to continue to grow, both professionally and personally.
"Embrace obstacles as opportunities for development, and don't be afraid to step outside your comfort zone," Green said. "Stay curious, remain adaptable and welcome innovation. Remember, setbacks are momentary, and resilience is key."