Emmett Turner enjoyed everything connected to his collegiate experience at Augusta University.
He excelled on the golf course under "two great coaches" while playing with teammates who turned into lifelong friends. In the classroom, he said he was fortunate to have talented and knowledgeable professors at the James M. Hull College of Business. He never had a problem with any of his professors when he missed class.
"College golf competes both in the fall and spring and it is not unusual to miss more than 15 days of class per semester," said Turner, who graduated from Augusta State University in 2005 with a Bachelor of Business Administration with an emphasis in accounting. "My professors would take the time to explain material I missed when I was away competing and were typically accommodating of our hectic schedules."
Turner remains connected to the golf program today as president of the Augusta University Birdie Club, which was established in the early 2000s to garner donations for the men's and women's programs in support of Division I level competition.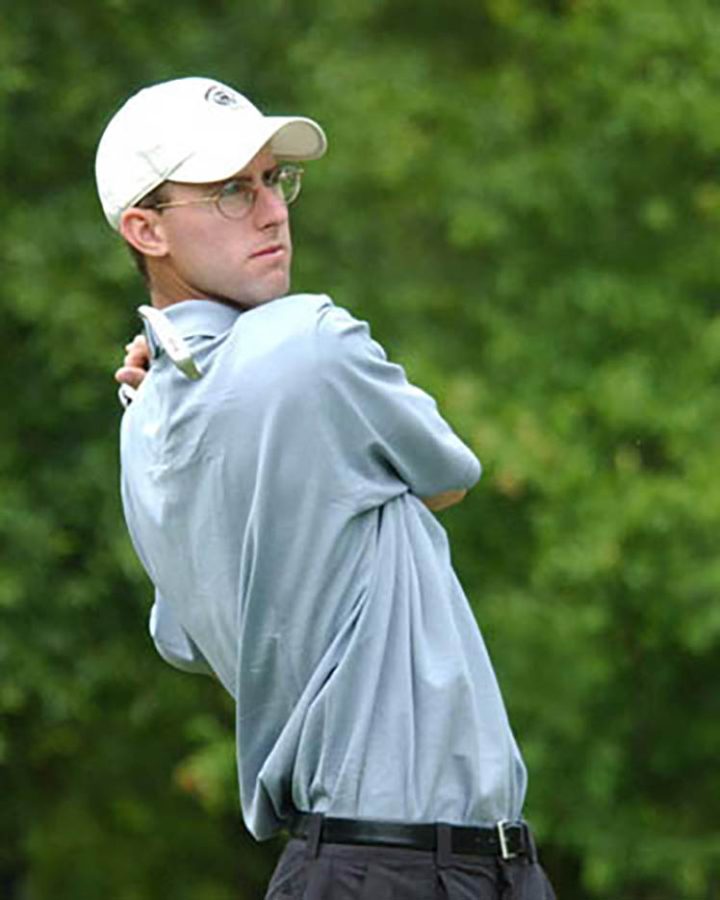 He was a multi-sport athlete growing up in Greenwood, South Carolina, and learned golf from his father. As he entered Greenwood High School his focus shifted primarily to golf.
Turner had success as a junior golfer and knew during his first year of high school that he wanted to play in college. Turner became the state's No. 1 junior golfer, winning the Jay Haas Award in 2000.
"I was blessed to grow up in such a golf-rich state, from a talent perspective," Turner said. "The South Carolina Golf Association did a fantastic job running events and I think the number of golfers that played for Division I colleges and went on to PGA Tour stardom speaks to the competitive atmosphere of our junior golf days. Kevin Kisner, Bill Haas and Dustin Johnson are just a few of the names of golfers you were competing against every week as a child."
Turner credits then-coach Jay Seawell as the reason he selected the Jaguars' program.
"It was 100% Jay. His father, Jackie Seawell, worked with me on my golf swing during my junior golf days and during some of my high school years as well," he said. "I was comfortable with Jay. He knew my game, and he had already established a great team at Augusta. I wanted to come into a top-25 program and be able to play right away without having to redshirt, and that opportunity presented itself by coming to ASU."
Seawell said he got to see the fundamentals and the physical part of his game early on. He knew Turner was going to play at a high level and would make "somebody in college golf a very happy golf coach."
After Seawell left for the University of Alabama in 2002, Turner was coached by Josh Gregory, who led the program to back-to-back national championships in 2010 and 2011.
"Probably two of the greatest college golf coaches you could have asked for," said Turner. "They are totally different in their coaching style, but they both knew how to recruit, coach and develop their golfers for the next level. Each of their track records speak for themselves."
Seawell, who helped establish the women's program before departing, also won back-to-back national titles with Alabama in 2013 and 2014. He said his own father was a "great teacher as well as a great man."
He said he got to see the relationship between his father and the Turners grow during their time together, saying he loved seeing their interactions during lessons at the golf range. He got to see the potential Turner had as a golfer but more importantly, who he was as a person.
"I still have a picture of my dad and me around the video equipment, getting a lesson. Emmett sent it to me after he committed and said, 'I can't wait for four years of this continuing,'" Seawell said. "So it's a picture I'm very proud of, and it signifies my relationship with Emmett perfectly."
Turner has fond memories of his time on the course with his teammates, saying he enjoyed the camaraderie first and foremost. He said during every tournament, regardless of the field of competition, the team knew the chances of winning were high.
When Turner came to Augusta, Seawell was overwhelmed with excitement about the vision of what they expected to accomplish and the team he would be joining.
Turner said they probably had one of the tightest teams for the majority of his tenure, which included Oliver Wilson and Scott Jamieson, who currently compete on the DP World Tour.
"The golf team was an extension of your family and your teammates were essentially an extended group of your brothers. Certain teams were closer than others, but we did most everything together," Turner said. "We had a very tight bond, and I still keep in touch with most of my teammates, including both Oliver and Scott."
Turner was an NCAA All-American honorable mention in 2003 and 2005 as well as an All-American Scholar in 2004 and 2005. He competed against some of the best collegiate golfers at the time, which included his teammates.
During his sophomore season in 2002, Turner won the PING/Golfweek Preview. The event was during Gregory's first year at Augusta and followed the first time he didn't make the starting lineup for an event.
"We had a great team that year I think we were ranked No. 2 in the country for most of the year and we had a team had seven or eight players that could be in the starting lineup (only five play in a tournament). Every week, that meant two or three great players would be left out of the lineup," Turner explained. "Josh's first event as a coach, I did not make the starting lineup but he scheduled me to play in the next event. It was hard news to hear, as I had played every event as a freshman the year before.
"The 2002 PING preview was that next event and I won individually and the team won the event. I played every event the rest of my collegiate career after that. The victory was at Oklahoma State's home course, which is where the Jaguars won their second national championship. Jamieson finished second that week and [future PGA Tour golfers] Hunter Mahan and Ricky Barnes rounded out the top five."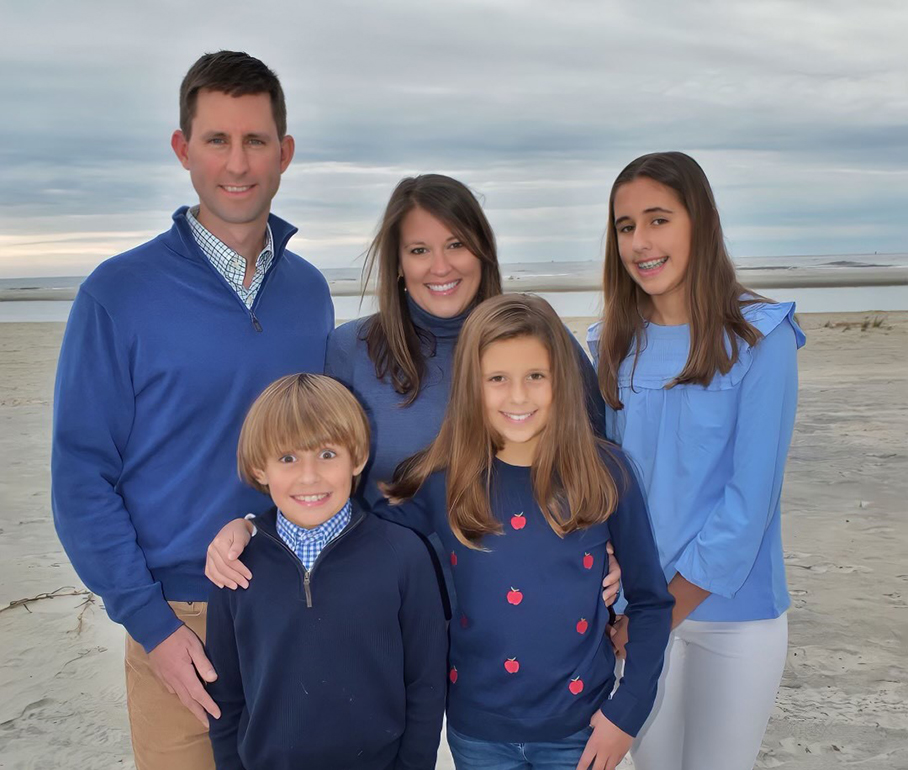 The semester before graduating, Turner met his wife, Kathryn, who was a University of Georgia graduate moving back to Augusta. After graduating, Turner turned professional and began playing on various mini tours from 2006-10. He competed on the Hooters Tour and eGolf/Tarheel Tour from 2006-09 and the Nationwide Tour (which is now the Korn Ferry Tour) in 2010. In 2006, Turner was named rookie of the year on the Hooters Tour. He has lived in Augusta since 2005.
With his professional career winding down, he decided to pursue a master's degree in accountancy from Auburn University.
"You graduate college in 2005, play professional golf for five years and then try and enter the workforce … that is not a formula to get hired I found out," Turner joked. "All kidding aside, I didn't want to just 'find a job.' I was still young enough [27 at the time] to begin a career instead of just finding a job. I went back to school and graduated in 2012. Upon graduation, I began work at a regional public accounting firm in Augusta."
After obtaining his CPA license and working in public accounting for almost seven years, Turner switched over to working as a financial adviser at Wynn Capital, where he is now a partner and vice president.
Seawell said he values the lasting relationships his teams have carried on throughout the years, saying they were great teammates and friends. He also said knowing they have gone to each other's weddings and stayed in touch is something which "I'm more proud of than any trophy we won."
He's also excited Turner has continued his passion for Augusta and its golf programs as a leader at the Birdie Club.
"I love it. Alabama played in the Valspar Tournament in 2022 and I got to see him again. It made me feel good because the vision we cast was that Augusta was going to be more than just our golf," Seawell said. "It makes me the proudest to know the vision we cast actually came true for him: Augusta was a great place to get your education and to play golf. I enjoyed our one year together, and, still, one of the bittersweet things about leaving was I had to leave Emmett. He could have transferred later if he wanted to, but his love of Augusta was so high that I'm proud of that.
"I'm proud that he has accomplished a lot and I'm proud that he still is a very big part of Augusta University golf."