When Jacob Middleton suited up for then-Augusta State University to play basketball in the early 1990s, nobody could have pegged him to be where he is today. Now, four decades later, he's a brigadier general and director of national security space policy for the National Space Council.
Recently, Middleton celebrated his promotion with a ceremony officiated by Vice President Kamala Harris in Washington, D.C. It's a moment, he'll never forget.
"To be present at this event with the vice president means the world to my family and friends," Middleton told Space Force News. "I am very happy to be able to publicly express my gratitude to them in this manner."
Keenan Mann played with Middleton at AU and has been a longtime friend. He's the first to say he didn't see this career path coming.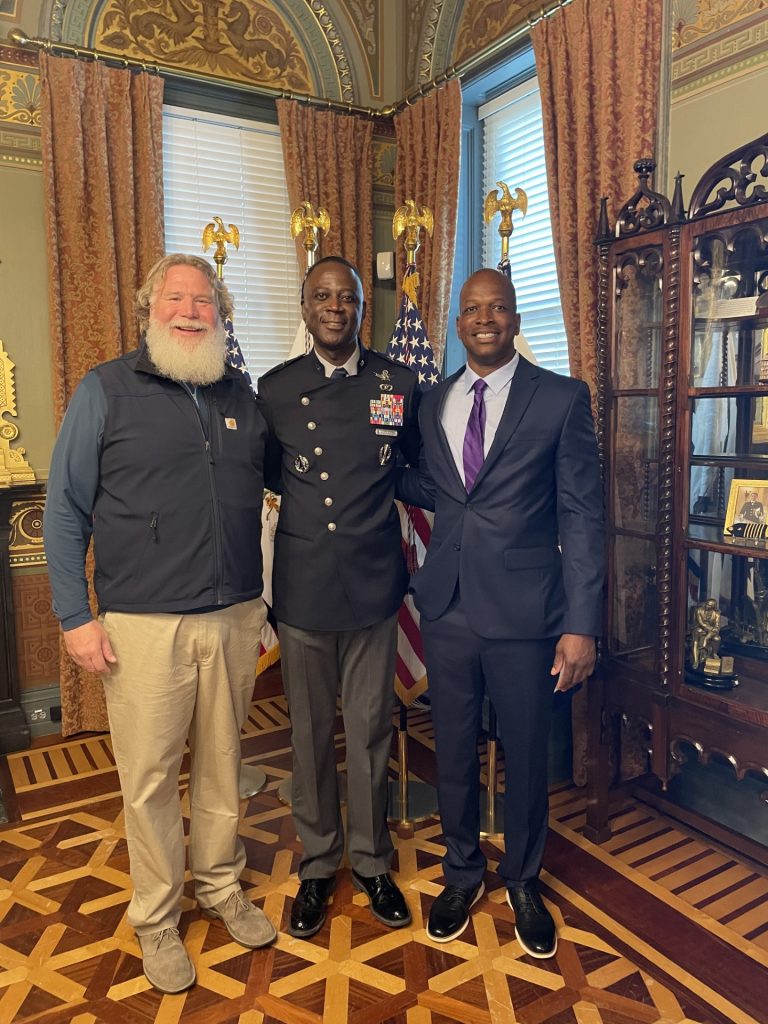 "When I first met Jake, there would is no way that I would have predicted that he'd be where he is right now," said Mann.
Mann, along with another former teammate, Rob Harris, went to Washington, D.C., to visit Middleton and watch him receive the honor they said fits him perfectly.
"Seeing him in that environment, I can't imagine him being in any other position," Mann said.
He added that having talked to some generals during the ceremony, they knew if something needed to be done, Middleton was the one to call.
While friends from his college days said they didn't see this coming, some did recognize Middleton's great potential. One of them was current men's basketball coach Dip Metress, who was an assistant coach for the Jaguars at the time.
"Leadership for basketball is different than for the military," said Metress. "But he had leadership about him. He was vocal and he wasn't afraid to call a teammate out."
Even Mann noticed a difference when Middleton began his military career.
"One of the things that becomes clear in all of this is that first of all, he was always a smart guy. You don't get to where he is without that being the case. But he was definitely molded by those military experiences," said Mann.
Mann said he may have the medals and position in the Space Force, but in reality, he hasn't changed much.
"I told him this personally, it's mind blowing to me where you are now, but the thing I take the most pleasure in is that you're still 'Snake.' That's what we called him, Jake the Snake, and that's who he still is."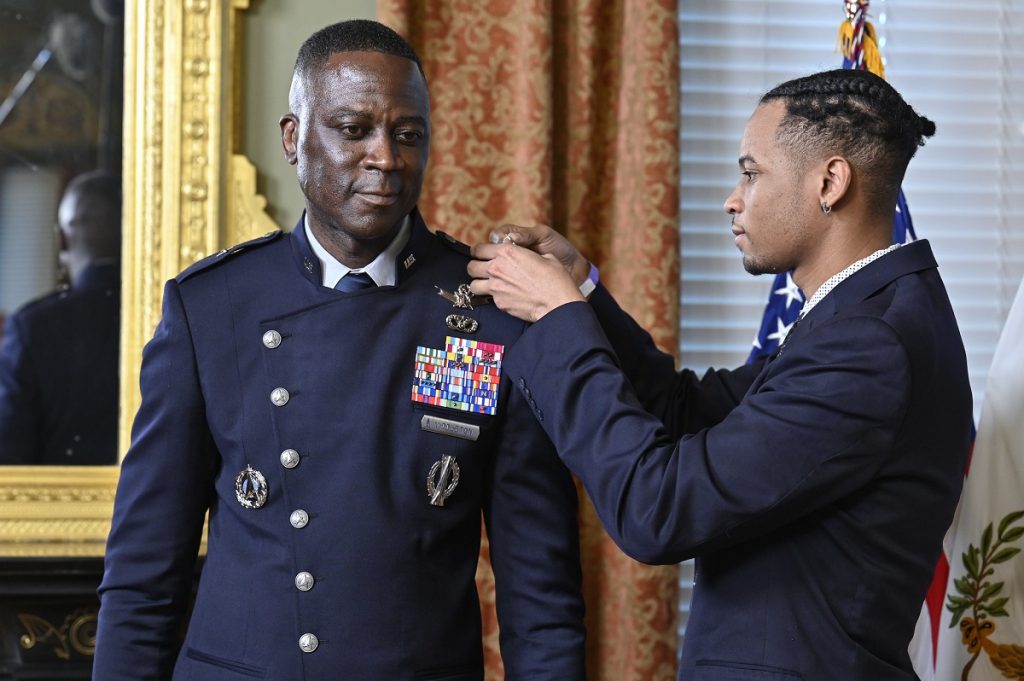 Middleton graduated with a Bachelor Arts in Psychology from the College of Science and Mathematics. He enlisted in the U.S. Air Force after graduation and received his commission as an officer six years later. All told, he served 29 years in the Air Force and was selected to transition into the Space Force and officially became a Guardian in 2019.
With a new rank in his role with the National Space Council, Middleton will continue to aid the White House in developing policies that synchronize civil, commercial, national security and international space operations.
"As these sectors become more overlapped, it is critical there is a national entity that looks across all these sectors to ensure we get the most out of our space sectors and drive toward synergies that benefit people across the nation and the world," said Middleton.