Augusta University's School of Computer and Cyber Sciences is proud to announce the addition of two more faculty to its growing school. Dr. Ahmed AlEroud and Dr. Richard DeFrancisco have joined the school starting in the Spring 2021 semester.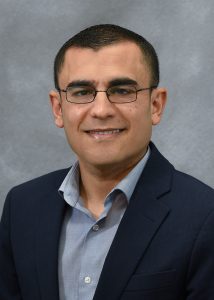 AlEroud has joined the School of Computer and Cyber Sciences as an associate professor. He earned his PhD in Information Systems in 2014 from University of Maryland, Baltimore County (UMBC). His research focuses on cybersecurity, privacy preserving network data analytics, detection of social engineering attacks, and identifying radical content in social networks using sentiment analysis. He comes to Augusta University from UMBC, where he was a lecturer in information systems. Prior to that, from 2015-20, he was on the faculty of Information Systems at Yarmouk University in Jordan, completing his service at the rank of associate professor. His research has been supported by MITRE, European IP Networks (RIPE), and Maryland Innovation Initiative. He is an author of over 25 research articles and two books.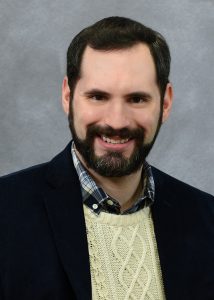 DeFrancisco has joined the School of Computer and Cyber Sciences as an assistant professor. He received his PhD in Computer Science from Stony Brook University in August 2019. DeFrancisco's primary area of research is formal methods, especially at the intersection of concurrency and verification, with specific focuses on model checking and GPU-based parallelism. His dissertation was focused on model checking, including a GPU-based swarm verification solution. Prior to completing his doctoral work, he also served as a NASA Space Technology Research Fellow from 2012-15, with a quarter of that period spent at the NASA Jet Propulsion Laboratory. DeFrancisco is an author of several research publications.
"We welcome Drs. AlEroud and DeFrancisco. Their expertise strengthens our school's research in the areas of networking, cybersecurity, formal methods and parallel computing," says School of Computer and Cyber Sciences Dean Alex Schwarzmann.
"In the last few months, we have started recruiting for 10 more new faculty to join our school. As we continue toward the goal of adding 30 new faculty in three years, we are not slowing down and continue to attract first-class applicants."
The School of Computer and Cyber Sciences is steadily growing as the faculty recruitment program continues to gain momentum. Applications for faculty openings in computer and cyber sciences are being accepted now.