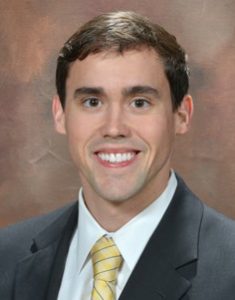 Carlton Deese, the associate director at Georgia War Veterans Nursing Home, and Dr. Nicholas Madden, a radiation oncology resident for the Georgia Cancer Center, have been named to the Augusta Metro Chamber of Commerce/Augusta Magazine 2016 list of Top 10 in 10 Young Professionals to Watch.
Deese, a licensed nursing home administrator, was previously the administrative business manager for the partnership between East Central Regional Hospital and Augusta University, a partnership created in 2009 to improve and enhance services at ECRH.
He serves with United Way, the American Heart Association, and multiple Veteran Service Organizations, as well as with programs and events for Georgia War and Augusta University. Deese said that he aspires to become a nursing home administrative preceptor for the state of Georgia, so that he can train future administrators in how to care for this growing population.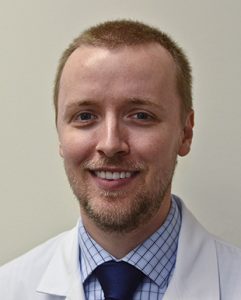 Madden, a board certified pediatrician and internist, previously served at both NextCare Urgent Care in Lee's Summit, Missouri, and Kindred Hospital in Kansas City, Missouri, for the past six months, and was also a cardiology night physician at St. Lukes Hospital, also in Kansas City, from March through June.
He's a member of the American Medical Association, American College of Physicians, and American Academy of Pediatrics, among others. Madden plans to establish himself as an expert in pediatric radiation oncology and in the treatment of brain tumors.
Deese and Madden are featured in the June/July issue of Augusta Magazine, and each receives a nomination to Georgia Trend's 40 Under 40 Competition. Six of the past winners have gone on to win the Georgia Trend award.
The Top 10 in 10 Young Professionals to Watch was developed in 2009 by the Augusta Metro Chamber of Commerce to annually highlight ten young professionals, ages 25-35, in the Augusta Region. In submitting nominations to Georgia Trend magazine, the Chamber aims to expand recognition for Augusta's young professional talent throughout Georgia.
This year's honorees are also listed in The Augusta Chronicle.