If you hear singing in the mornings in the Georgia Cancer Center corridors, you might run into Balveen Kaur, PhD, the newest faculty member at the center and the Medical College of Georgia.
"Getting to meet incredible physicians and scientists and learn about the fabulous science that takes place here has been the best part of my job so far," Kaur said of her new position as associate director of basic science at the Georgia Cancer Center.
Before coming to Augusta, Kaur was at the University of Texas Health Science Center, where she served as vice chair of research in the department of neurological surgery. While she loved her position there, she is excited about being on a college campus and finds it rewarding to be around young minds.
"There is something about being on a university campus with different arts and sciences represented in different disciplines. It really enriches not just the way you think and feel, but also enriches your science."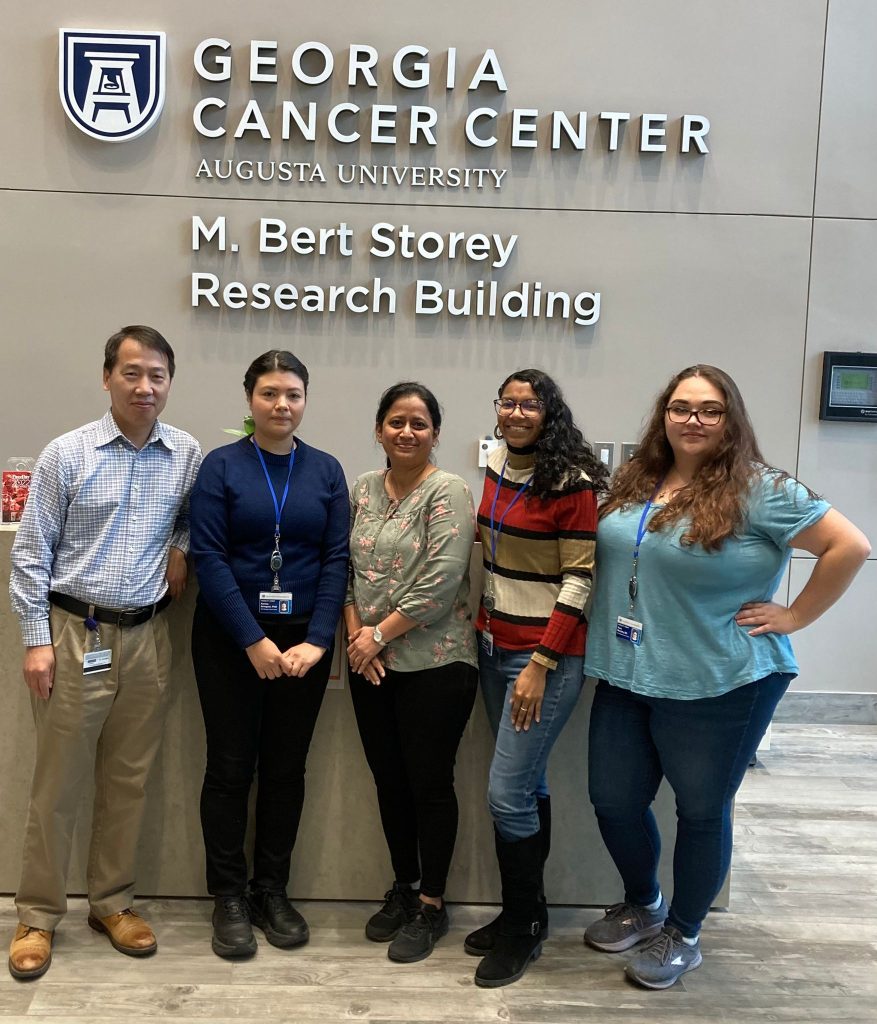 Early on in her career, Kaur was interested in translational research and seeing how bench experiments can evolve into clinical trials. This evolution from experiment to treatment motivated and inspired her throughout her career.
When she first learned about the Georgia Cancer Center, she was blown away by its mission to bring world-class researchers and physicians together in a supportive environment where they can collaborate in their work to improve patients' lives and treatment options. Kaur feels humbled to be a part of this team.
"I am excited to be a part of this movement in Georgia, and hope to further the cancer center's goals to eradicate cancer and also train the next generation of scientists," she said.
In the coming months, she plans to meet with leadership and investigators so she can better understand the strengths and challenges researchers are facing. Her vision is to find out what the researchers need to do an even better job and provide those tools for them.
Education for future generations is important for Kaur as well. She wants to learn about the programs for undergraduate and post-doctoral students to build on them and provide more education and experiences for these students.
"There will not be one person or one team that can help us fight cancer. All of us together, the next generation of scientists and established investigators, here in collaboration with the world, have to do this together."