People naturally want to celebrate becoming a part of Augusta University's JagNation.
After all, it's a wonderful accomplishment and a time to rejoice.
But faculty, staff and students should also be mindful of ways to celebrate this occasion and welcome people back to campus without creating a COVID-19 risk.
Suzanne Tatum, assistant vice president for Protocol and Special Events at Augusta University, has some tips to have fun, but stay safe as Augusta University prepares to re-open its campus.
"In an effort to maintain the safety of ourselves, our families and our community, the Office of Protocol and Special Events has compiled some suggestions as an alternative to gathering, to safely welcome faculty, staff and students back to campus," Tatum said. "Our goal is to enhance connectedness and community in lieu of events, during this time."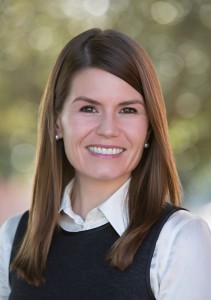 Tatum said she hopes faculty, staff and students will get creative and think outside the box when it comes to welcoming everyone back to Augusta University, even though some activities will still remain off limits for safety's sake.
"We feel we must prohibit all official events held on campus, even if the event is for our own internal people," Tatum said. "Additionally, internal events involving internal or external participants are prohibited at off-campus locations for the foreseeable future, unless specific advance approval has been received from the president and/or provost."
But, by following a little advice from the Office of Protocol and Special Events, people can still safely celebrate the occasion, Tatum said.
"This is all about safety first," she said. "I think right now, in order to ensure everyone's safety, people need to see that there are all these other creative activities that can be done."
The following are some of the office's suggestions:
Current students/staff members should hold virtual tours for incoming students.
"Drive-in" for campus gear and swag pickup — this could be done by department to keep it manageable.
Virtual Q & A sessions where current students share their Augusta University experiences and answer questions for new or transfer students.
Movie night: Broadcast movies via a link delivered to students. Students receive a bag that contains popcorn, soft drinks, snacks, etc.
Create virtual pods/groups of 10 students who can meet virtually to get to know each other and offer virtual icebreakers or games to win Augusta University swag.
WebEx information sessions about move in, student life and coming to campus during COVID-19.
Mascot chat: Have Augustus "online" sharing info to incoming students. This would be a fun way to use him to welcome people back.
Create a virtual book club for students or clubs based on interests that students can join to get to know each other.
Personal phone calls, emails or hand-written notes from deans, department chairs, student body president, department administrative staff, program peers or other campus leaders to personally welcome students/colleagues back to campus.
To create school spirit, host a virtual pep rally or student organization/club fair.
Using Zoom, host a dinner with 12 strangers, where an alumni, member of executive staff, or a student leader hosts 12 incoming students to virtually share a meal together and talk. The groups of 12 could be organized based on hometown, major, or other subject matters like sports, drama or gaming.
Now that we have an official AU podcast, In the Wild, use this medium to share information people need to know regarding reopening.
Alumni outreach to students based on common interests.
All of these suggestions can better connect new students and faculty to the campus without creating any unnecessary risks, Tatum said.
"I think we all understand that we have a responsibility to enhance connectedness and community on campus," Tatum said. "That's really important, but we don't want to put people at risk. Therefore, our team is here to help if people need suggestions or have questions about any ideas that they may have to welcome people to Augusta University."
For more information about ideas and checklists regarding converting an event to a virtual format, click here and follow the link to Event Planning Tools. Everyone is also encouraged to review Augusta University's guidelines for reopening.