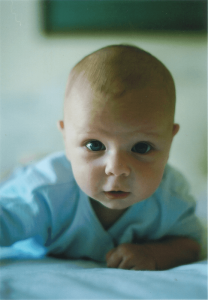 As of 12:23 p.m. on Tuesday, Dec. 13, Children's Hospital of Georgia is once again 5th in the nationwide rankings of Children's Miracle Network hospitals with 8,888 votes, but we still need your votes! Voting remains open until Dec. 20.
From now until Dec. 20 you have the opportunity to do what you only wished you could do during the recent presidential election: vote more than once. In fact, if everyone associated with the Children's Hospital of Georgia voted once each day in the Vote for Miracles contest – and if every one of those people got a couple of friends to do the same thing – CHOG could easily win the $50,000 first prize.
Voting is easy. Just figure out a time that's convenient for you, set your timer and then visit the Vote for Miracles website every day from now until Dec. 20 to cast your votes. And if you don't want to set a timer, you can sign up for an email reminder right there on the website.
So sign up today.