For nearly three decades, the Harry Jacobs Chamber Music Society has brought world-class musical performances, as well as quality educational programming, to the Augusta area.
During the 2019-20 concert season, Augusta University's Department of Music continues that tradition by bringing five diverse shows to the Maxwell Theatre.
"We try to go for a variety of groups, so this season we have brass, we have strings, we have piano, we have a little bit for everybody," said Kate Jenkins, managing director of the Harry Jacobs Chamber Music Society. "We want to appeal to a wide audience here in Augusta."
As an extra bonus this year, Jenkins said Augusta University is offering a discounted price on a faculty guest ticket.
"Right now, faculty, students and staff all get into the concerts for free, but oftentimes a faculty member might want to take their spouse or a guest," Jenkins said, explaining the regular price for the general public is $40 per ticket. "This year, we are offering a discounted ticket of $25 for a faculty member's guest. That's new this year because we want our faculty and staff to have kind of a perk for being a part of Augusta University."
Dr. Christine Crookall, artistic director of the Harry Jacobs Chamber Music Society and associate dean of Pamplin College of Arts, Humanities, and Social Sciences, believes local audiences will thoroughly enjoy this year's concert series, which includes groups from around the world such as the Minguet Quartett with pianist Andreas Klein on Jan. 28, and the electrifying Russian Renaissance on April 17.
"We always try to keep the spirit of what the Harry Jacobs series started as — a chamber music series," Crookall said, adding that the series honors the late Harry Jacobs, who not only served as the founding chair of Augusta University's Department of Music, but also designed the Maxwell Theatre on campus. "His legacy continues to impact the quality of musical education we provide at Augusta University. And, as we look toward the future, we want to include not just traditional groups, but some nontraditional as well. So I think that our concert series, especially this year, represents that fact."
For instance, this year the concert series will include a unique internationally touring group called Warp Trio on Nov. 15.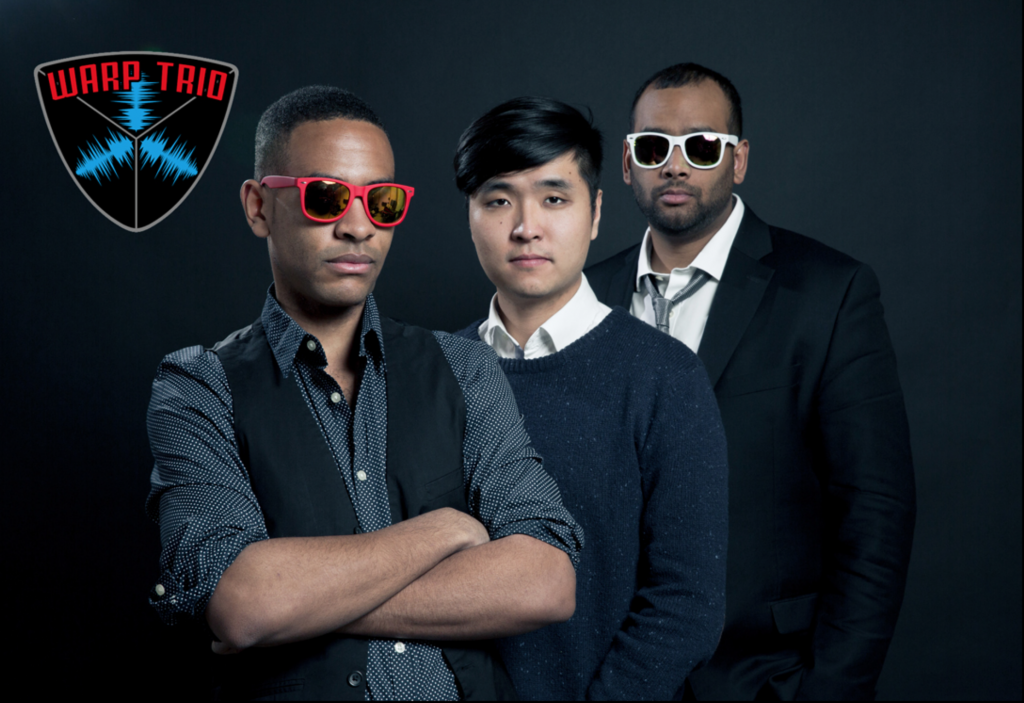 The group combines Juilliard-trained members juxtaposed with members well versed in rock and jazz styles, Crookall said.
"All three members are classically trained musicians, but they do this very cool crossover and combination of music," Crookall said. "And there is a local connection with this group. The violinist, Josh Henderson, took lessons at the Music Conservatory at Augusta University. In fact, Josh went to Davidson Fine Arts, but left before his senior year when his family moved."
Now living in New York City, Henderson has recorded and performed with numerous popular artists including David Byrne, Chris Brown, The Sugar Hill Gang, Courtney Love, Solange and Anne Hathaway.
Henderson even performed at the 2013 Hip-Hop Inaugural Ball hosted by record executive Russell Simmons honoring President Barack Obama.
"Josh was always a very accomplished violinist," said Crookall, who first met Henderson and his family in 2001. "So it's exciting to have a musician of such high caliber with a local connection included this season."
The Harry Jacobs Concert Series kicks off this Friday, Sept. 13, at the Maxwell Theatre with the Carolina Brass, an entertaining group that mixes humor with a musical program that features everything from Dixieland music to Broadway tunes.
Tim Hudson, the trumpet player and founding member of Carolina Brass, said the group's goal is to engage the audience in a fun conversation using both dialogue and music.
"We're a brass quintet along with percussion, so there are six of us on stage," Hudson said. "Each of our pieces are only about three minutes long, so we talk briefly between each one. And we like to joke around with the audience and really connect with them."
Established in 1997, the Carolina Brass is more like a family than a musical group, Hudson said.
"We have only had one personnel change since 1997, so it's still basically the same band members for more than 20 years," Hudson said. "With a chamber music group like that, or any small organization, it is important to have chemistry between the players. So, when I put the group together back in 1997, I just basically contacted world-class players who I knew and we had worked well together in the past. And it was exciting because everybody I asked to play, they all agreed to join the group."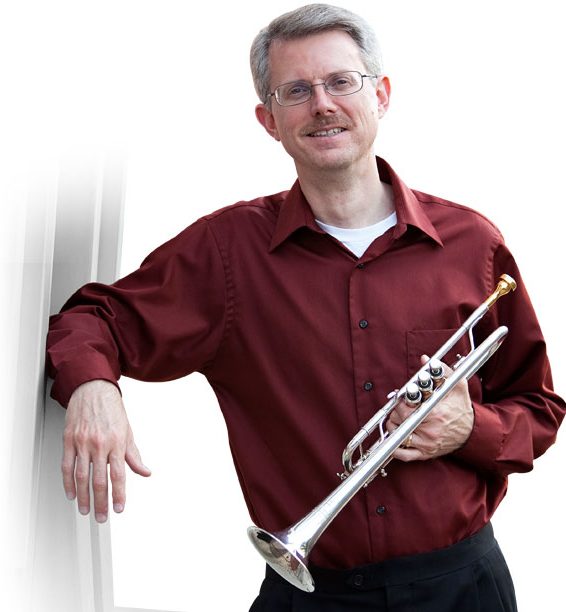 Hudson, who also teaches trumpet at Gardner-Webb University in North Carolina, has held the principal trumpet position with the Knoxville Symphony, Chamber Orchestra of Northern New York, New England Philharmonic and the North Carolina Opera.
And over the past two decades, he has backed several legendary artists such as Ray Charles, The Temptations, Tony Bennett, Branford Marsalis, Kenny Rogers and Dizzy Gillespie.
But Hudson truly loves the Carolina Brass because it is an ensemble committed to arts in education, he said.
"We became a nationally touring ensemble, and we have recordings with Summit Records that are distributed internationally," Hudson said. "We've all played throughout the world, but Carolina Brass is something that we just absolutely love to do. It's not a full-time ensemble, but we are all full-time performers and educators as well. All of us have teaching jobs, and part of the design of the show is to introduce people to different types of music."
While it's been a few years since Carolina Brass traveled to Georgia, Hudson said he can't wait to engage the Augusta audience and celebrate the joy of music.
"We just had a concert recently in eastern North Carolina, and during intermission, a woman came up to me and said, 'You know, it just looks like you are having so much fun up there,'" Hudson said, laughing. "And I said, 'That's because we are.' We are always joking around a lot on stage with each other and with the audience. We're here to have to fun."
The Harry Jacobs Concert Series at the Maxwell Theatre, presented by the Harry Jacobs Chamber Music Society, includes the following shows:
7:30 p.m. Friday, Sept. 13
7:30 p.m. Friday, Nov. 15
7:30 p.m. Tuesday, Jan. 28
7:30 p.m. Thursday, March 26
7:30 p.m. Friday, April 17
Prices for the individual shows are as follows:
General public (adult): $40
Seniors (60+): $32
Military (active and retired): $32
Children and students: $5
Augusta University students, faculty and staff: Free with JagCard
Faculty, staff and student guest ticket: $25
Tickets for the Harry Jacobs Concert series are now on sale.