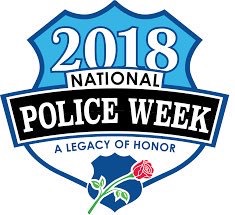 Augusta University observed National Police Week by giving gift bags to its officers on Tuesday.
The bags, which contained snacks and simple branded supplies, were assembled in partnership with HCCU, the Division of Communications and Marketing, the Division of Enrollment and Student Affairs and the University Police administration.
National Peace Officers Memorial Day, which falls on May 15, was created by a joint resolution of Congress in 1962 to recognize law enforcement officers who lost their lives in the line of duty. The resolution also created National Police Week to recognize the service and sacrifices made by law enforcement.
According to Deputy Chief Jasper Cooke, the gift bags are part of what he hopes will be a broader acknowledgement of his officers' contributions.
"I'd just like for people to take a minute out of their routines, and when you see a police officer — thank them for what they're doing," he said.
In 2017, Augusta University was named safest college campus in Georgia by ADT Security Service, and several changes have been implemented over the last couple of years, including new uniforms, the creation of a substation in Allgood Hall and the addition of JagSafe, a campus safety campaign.
For a glimpse into some of the many ways the Augusta University Police keep us safe, read "Constant Guardians,"a photo spread in the Spring 2018 issue of A.