Local high school and college students are getting the chance to make a difference in the lives of patients, families and staff at Augusta University Medical Center by participating in Volunteer Services and Community Engagement's volunteer programs this summer.
The two six-week programs give participants the chance to contribute to the community while learning about careers inside the medical field. The programs also include educational seminars and training.
The summer VolunJag program is designed for current university students. VolunJags who attend all sessions will qualify to apply for the VolunJag Board, an elite team that serves AU and the community year-round.
"Giving back to your community and interacting with patients is so rewarding as you see the difference you are making in someone's life," said Tina Baggott, associate vice president for Volunteer Services and Engagement at Augusta University. "This uniquely designed program allows students to have hands-on learning, which is greatly beneficial to those pursuing careers in health care."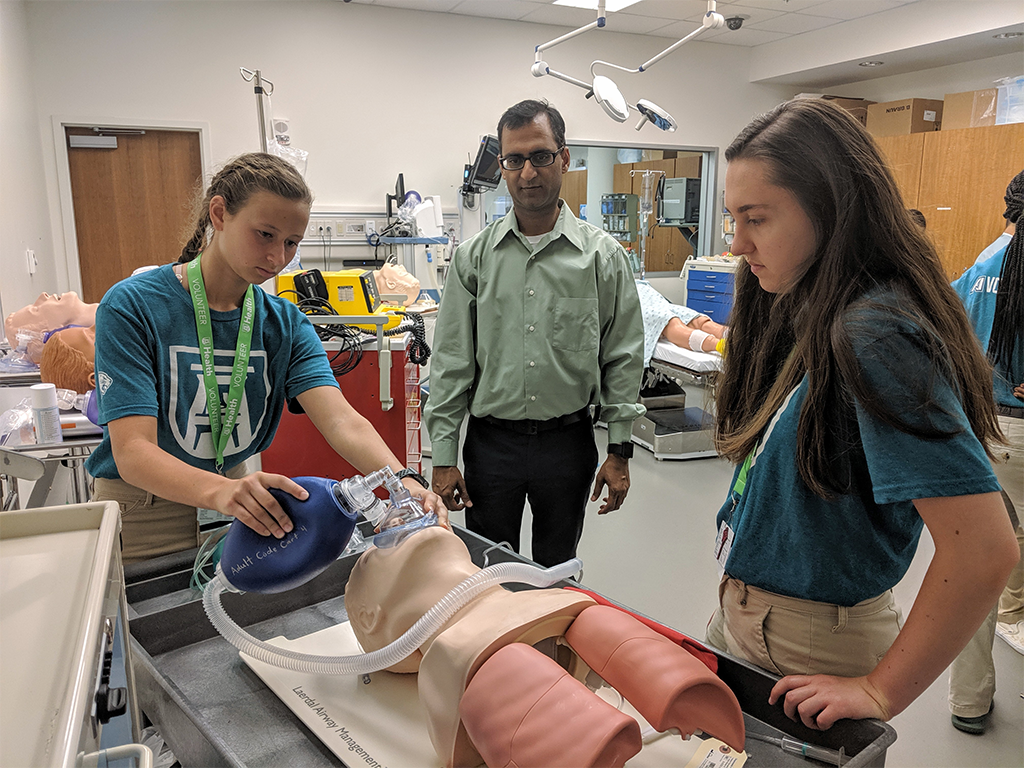 The summer VolunTeen program is designed for rising high school juniors or seniors. This program extends to one semester of service during the upcoming school year.
"This one-of-a-kind summer volunteer experience offers local high school students the opportunity to serve side-by-side with health care professionals while experiencing the daily activities involved in operating a world-class medical center," said Vanessa White, program manager for Volunteer Services and Community Engagement.
Learn more about Volunteer Services and Community Engagement.