While students began moving out of residence halls on March 20, Patrice Jackson, EdD, wants all of them to know one thing during this time.
"We are here to help and support them in this transition," said Jackson, Augusta University's assistant vice president for Student Affairs. "What they can do for us is to show up at the top of the hour of their appointment, and we will guide them through the rest."
The University System of Georgia announced last week that all institutions would be moving to online instruction for the remainder of the semester in light of the evolving COVID-19 pandemic.
"We're still processing that they won't be here next week," Jackson said about the students moving out.
"As far as us and Student Affairs, this is the heart of what we do," said Jackson, who added that 50 people were signed up to move out on Friday. "So learning how to do that virtually for them is quite a transition, but we're going to figure it out because we're not going to stop engaging just because they're not here."
Freshman Mark White, who is studying cell and molecular biology, said the distribution of news and information has been done well. Overall he was having a good first year and had enjoyed everything Augusta University had to offer, but he is disappointed to be finishing the year online.
"It's disappointing, you know, I was having fun in college and everything but I understand the circumstances," White said. "I'm just going to work hard and just do what I can."
His mother, Shannon White, was one of the people helping him move out.
"It was his first chance to freedom, but I think we were fortunate because we were local, but it's very disappointing," she said.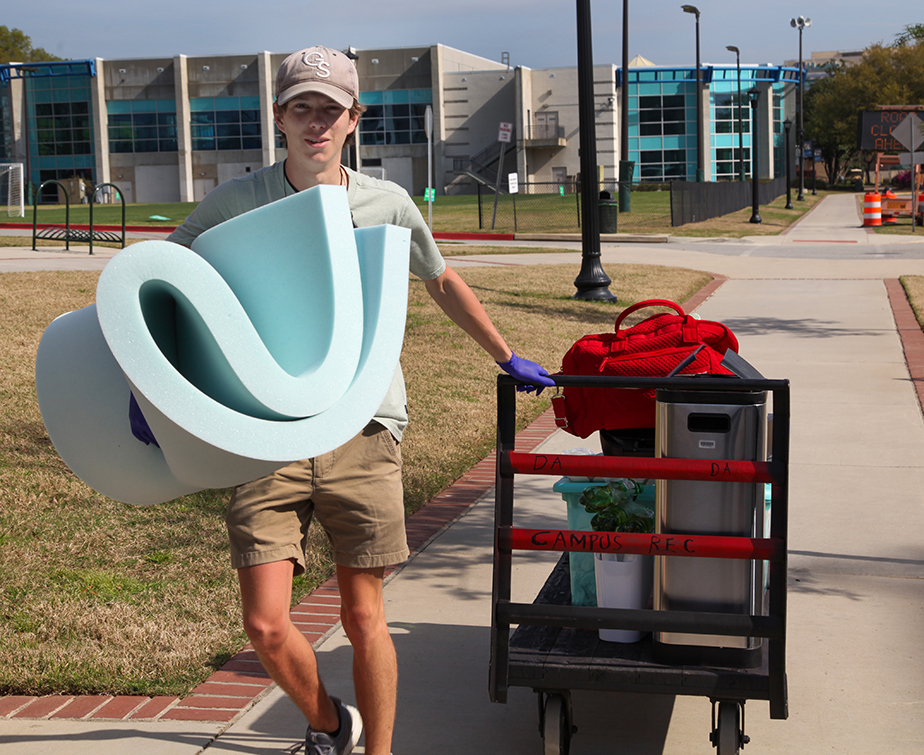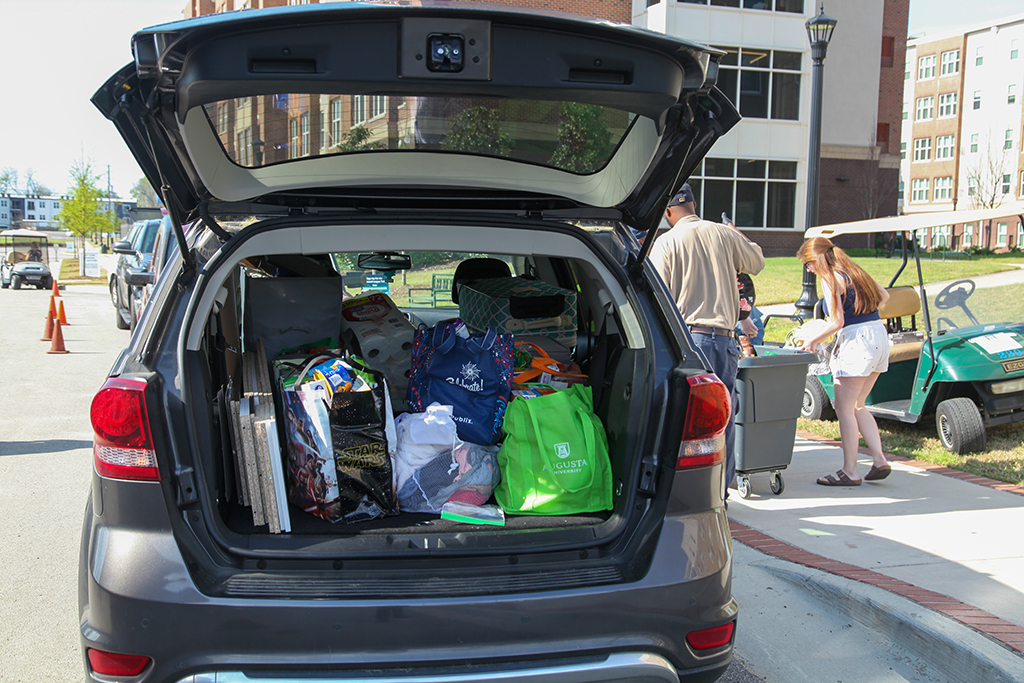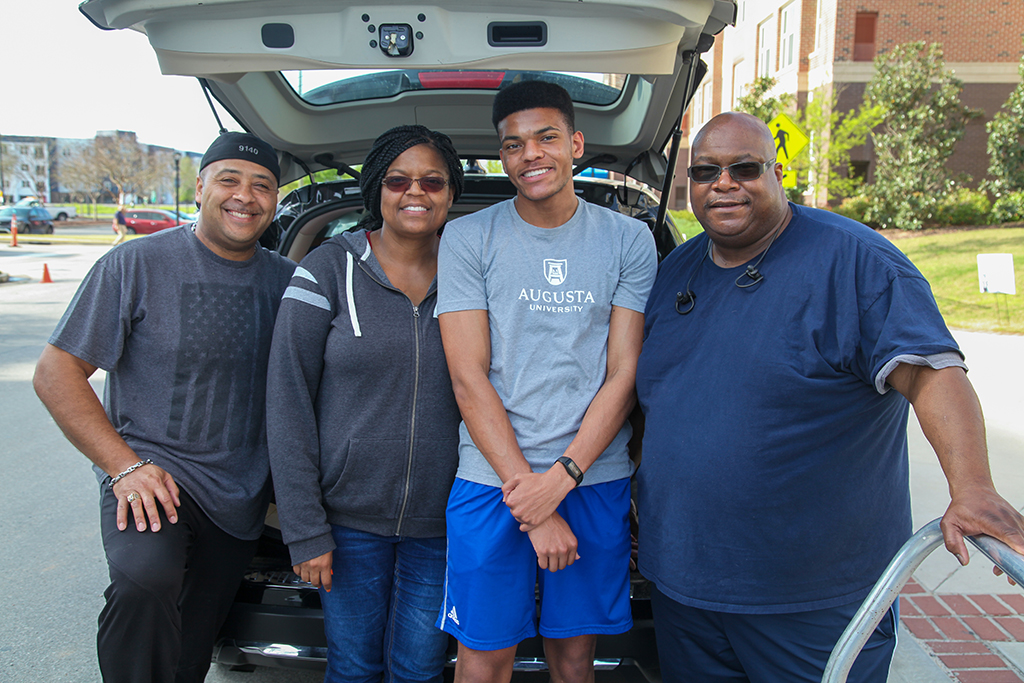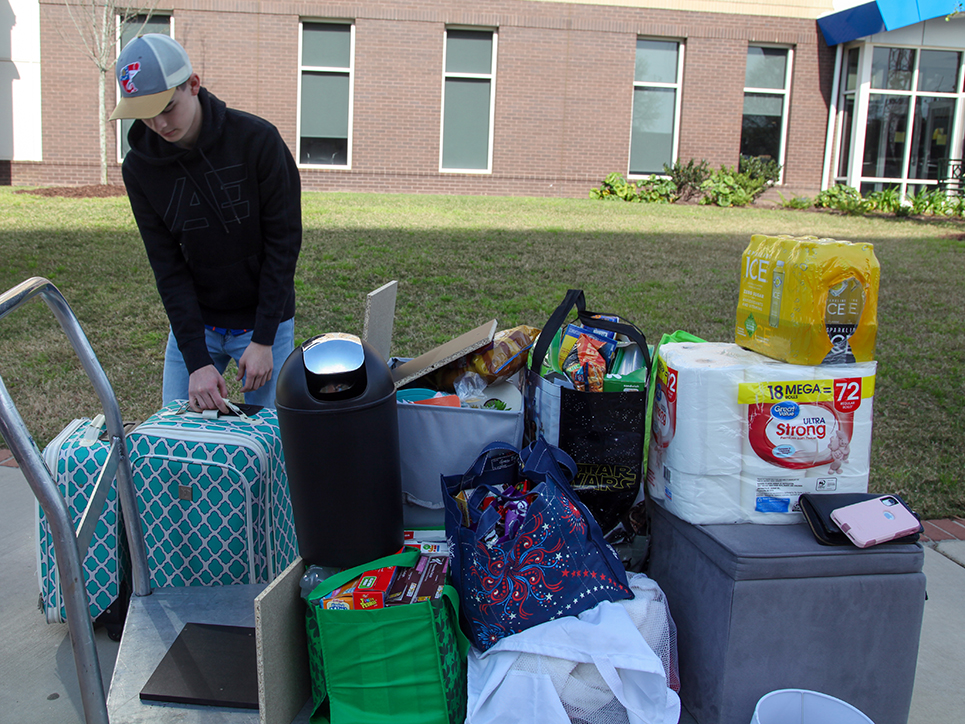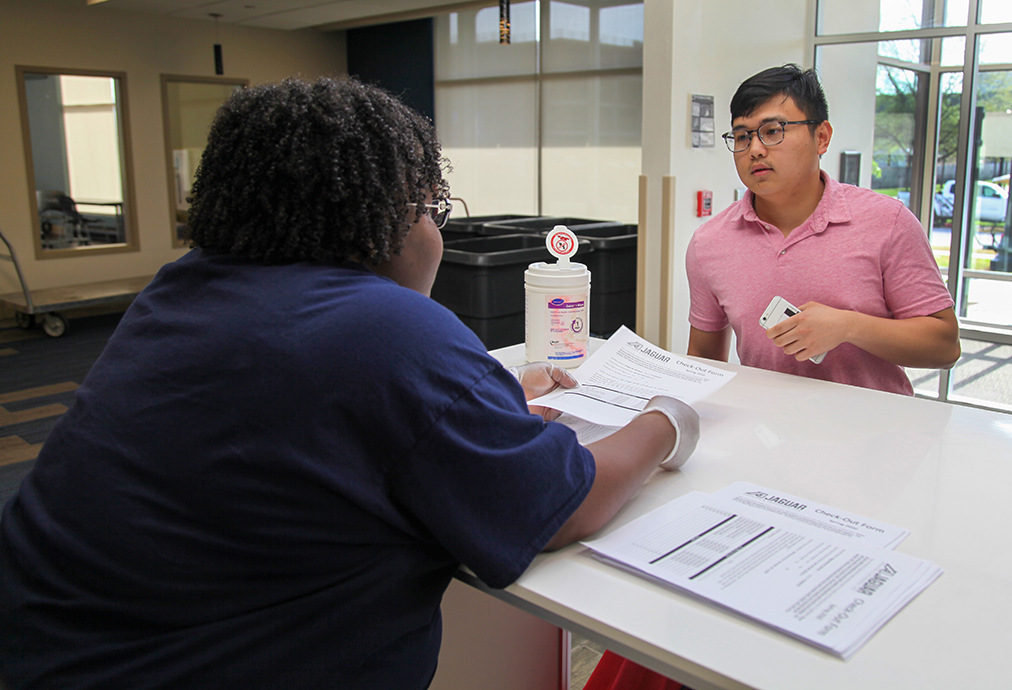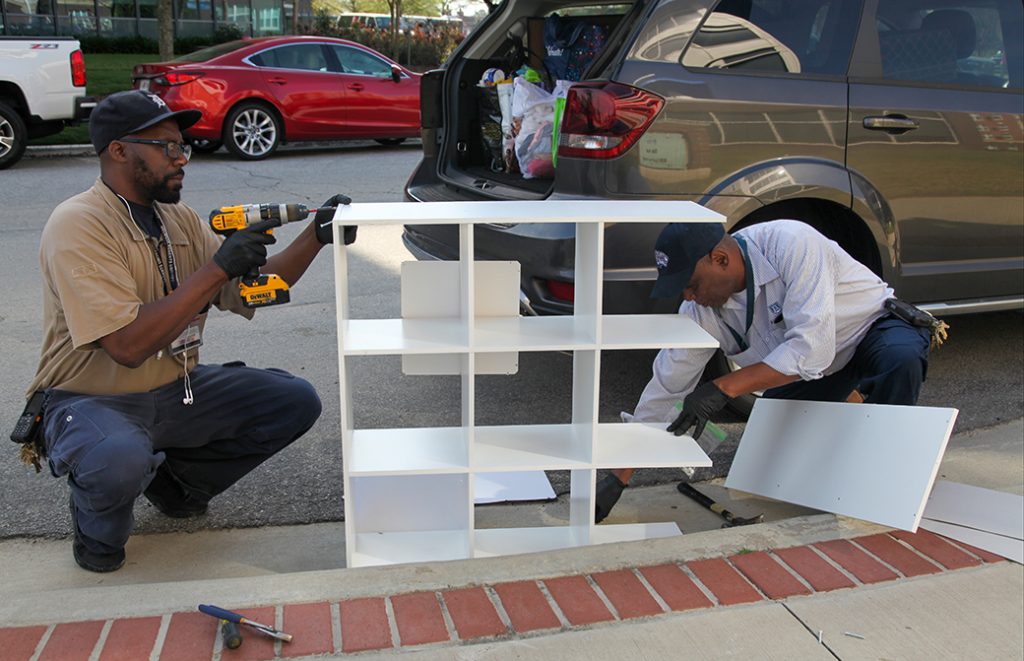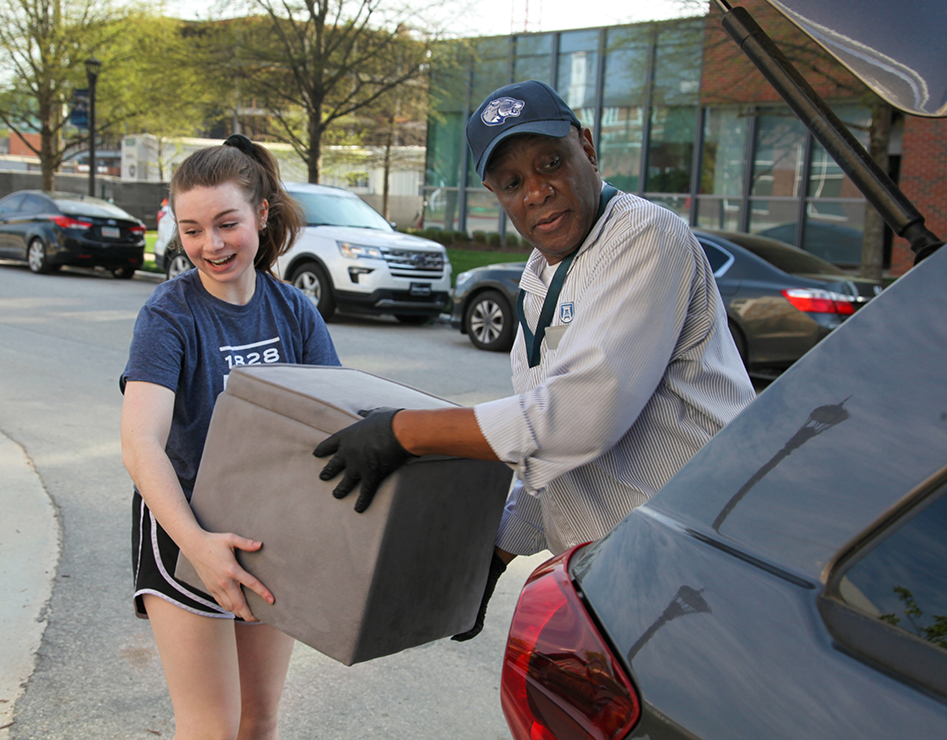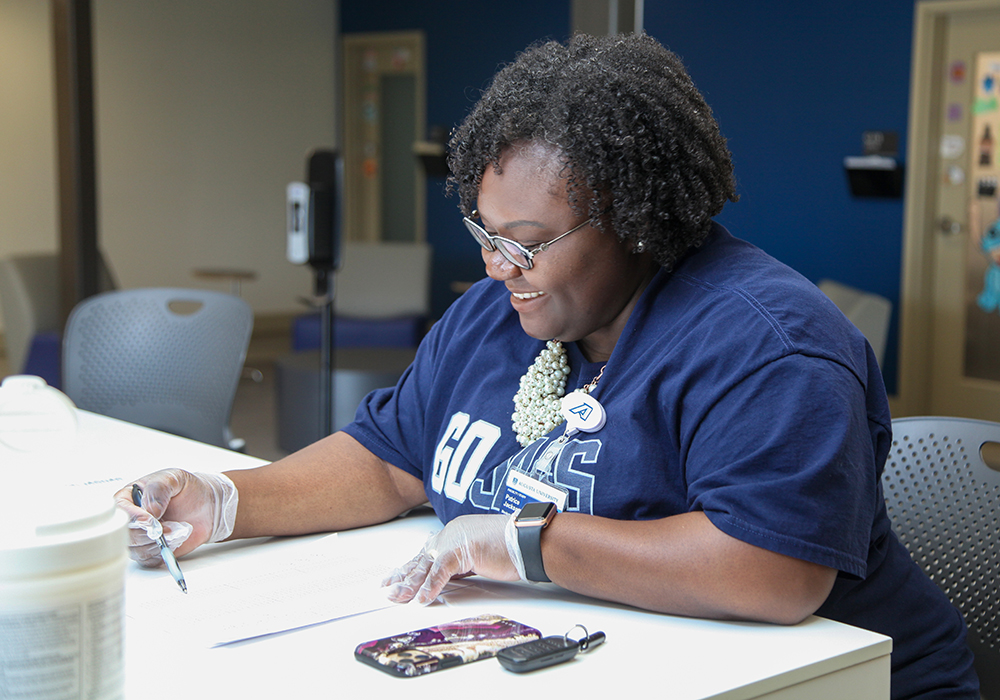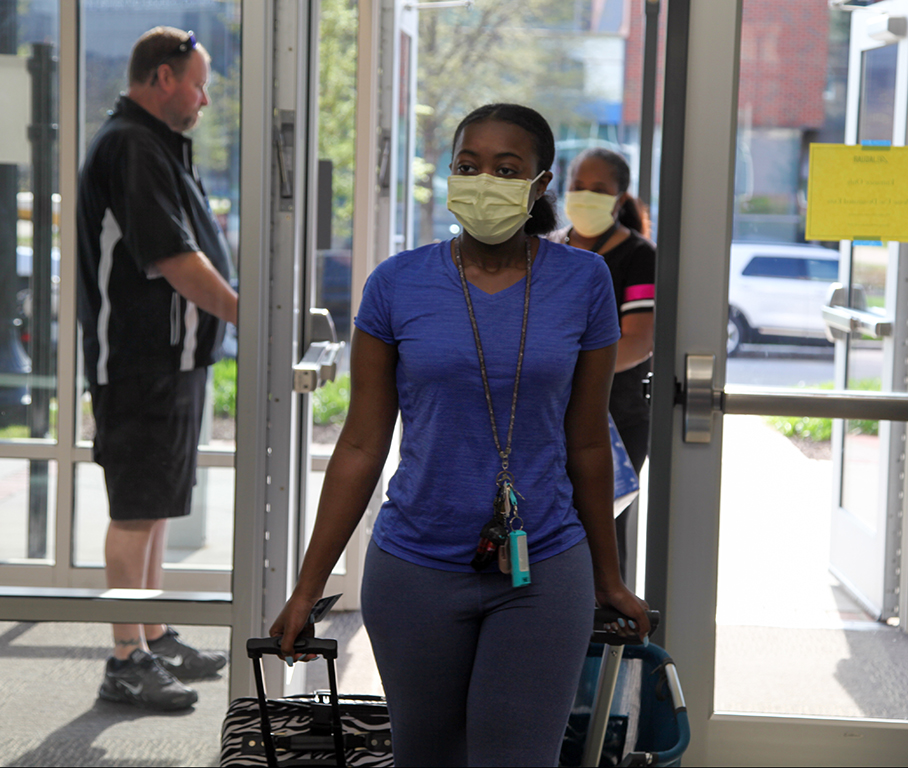 The Maddox family expected Augusta University to close the residence halls due to the coronavirus pandemic, so Lovett Maddox wasn't surprised when her son called Thursday afternoon to say he needed some help moving back home to Covington, Georgia.
"We expected that the residence hall would be closing eventually, but when my son called me yesterday around 4 p.m., I didn't realize that he wanted me to be here at 8 o'clock this morning to help him," said Lovett Maddox, laughing. "But that's the time my son picked to move out, so we're here to help. Obviously, we really love him."
Isaiah Maddox, a freshman in the College of Nursing, said it's difficult to see the year end with online courses, but he understands it was necessary.
"My friends are struggling with the news about everything going online, but we are going to stick together and help one another out because some of these classes will be difficult to learn online," he said. "I mean, classes like statistics, it's easier to learn directly from a professor, but we're all going to help each other out with the online work."
As soon as the Maddox family arrived on campus, they were impressed with Augusta University's plan to keep students and families safe from the coronavirus while moving out of the residence halls.
"It's very organized and it's not chaotic at all," Lovett Maddox said. "It's unfortunate that this virus had to happen during my son's freshman year. Like everybody else, we definitely weren't expecting this, but we're dealing with it and my son is looking forward to being back next semester."
Victor Piedra, a resident assistant and junior majoring in kinesiology, said it took many students some time to realize the seriousness of the outbreak, but they now understand the need to move out of the residence halls.
"At first, I think people thought the coronavirus was being overplayed, but now that a lot of the schools around the world are shutting down for the semester, I think people understand," he said. "Sure, a lot of people are stressed out about their classes and what's going to happen in the future, but I think they are starting to understand that this is not an overnight process. We won't have all the answers right away."
Piedra also insisted there is a lot of online help offered to students so they can finish out the semester.
"I definitely think the online classes are a concern for some people, but I've heard that the Academic Success Center here at Augusta University is doing virtual online tutoring for students," Piedra said. "They should take advantage of that important student service if they are struggling with any of the online work."
In an email that was sent out by the Division of Enrollment and Student Affairs to all resident students, students have between now and March 29 to move out. Students are asked to sign up for a move-out appointment in the Housing Portal. Students can follow the directions here. If a student shows up without an appointment, they will be turned away.
They are also asking everyone adhere to the following:
At the time of your checkout:
It is extremely important you have your JagCard with you. You will use your JagCard to check in with staff and gain access to your building.
Bring no more than two people. Please follow CDC guidelines, and do not ask those with compromised immune systems to accompany you.
Go to your building to pick up an express checkout packet (currently the plan is to have a staff member present at each building).
Please limit time in your space to two hours.
Take all personal items you want from the room/apartment. In addition, remove all perishable items. Don't forget inside the refrigerator!
Clean your room. You will be expected to leave your room in as close as possible to the condition at move in. (Remember your cleaning supplies.)
Turn in your room keys and express checkout form to the desk. After this step, you will no longer have access to the room.
Parking regulations at this time allow students to park in lots other than ones for which they are permitted, and cars that do not have an AU permit will also be able to park in an AU lot without receiving a ticket.
Find the most recent news regarding COVID-19 on our dedicated resources page.
Senior communications and media coordinator Stacey Eidson contributed to this article.