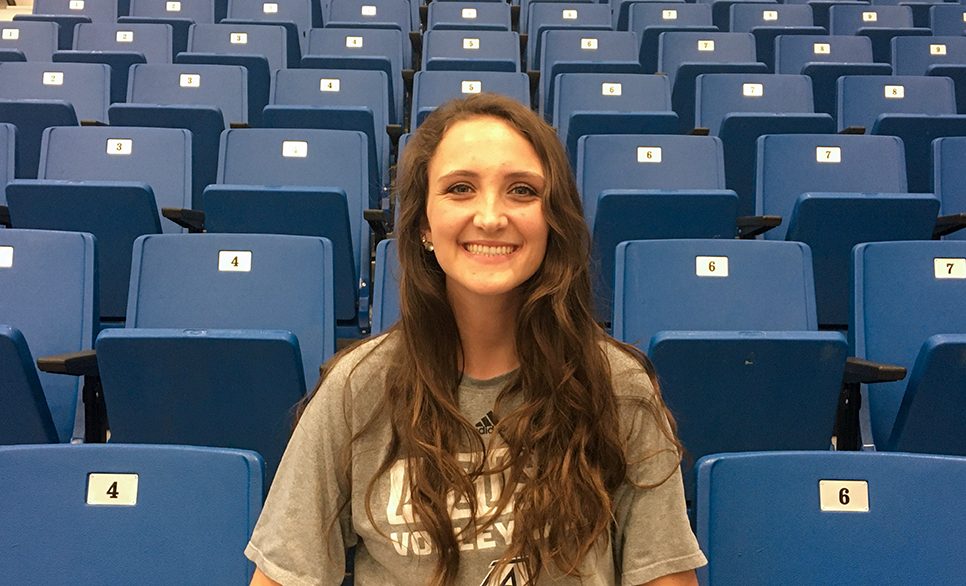 Jessica Hedrick is one of two seniors on the volleyball team this season. The 6-foot-2 middle blocker played in all 38 matches and had 131 blocks and 264 kills. She was also a Peach Belt Conference All-Tournament team member.
Here are some of her favorite holiday memories:
Did you believe in Santa Claus as a child?
Yes, I did, until at least mid-elementary school.
What is your first Christmas memory?
Running down the stairs and seeing this play kitchen set and I was so excited.
What was the best gift you ever got?
Probably the trip we took as a family to California.
What was the worst gift you ever got?
I can't say; I haven't received anything I didn't want.
What is one family tradition you will carry on when you start a family?
We do gifts from oldest to youngest. Each one opens one gift until we're done.
When do you start listening to Christmas music: the start of November or a few days before Dec. 25?
At the start of November but it's sparse. It gets more and more as it gets closer.
What is the one song that makes it feel like the holidays?
It's Beginning to Look a Lot Like Christmas.
What is your go-to holiday movie?
Elf. All the time.
What is your favorite part of The 12 Days of Christmas?
A partridge in a pear tree. We went to this one expedition that had all 12 days of Christmas in visuals, and that was a pretty cool visual to see.
What is the one dish you have to have for it to feel like Christmas?
My aunt makes these pickle rolls; it's a pickle with mayonnaise and ham wrapped around it … it's so good.
What is your least favorite holiday side dish?
I go for everything. I'm not too picky.
Do you unwrap gifts on Christmas Eve or Christmas Day?
Every year, we open one on Christmas Eve and it's always pajamas. And then we do the rest on Christmas morning.