Stephanie Stuckey relishes each opportunity to come home to Georgia and share her stories.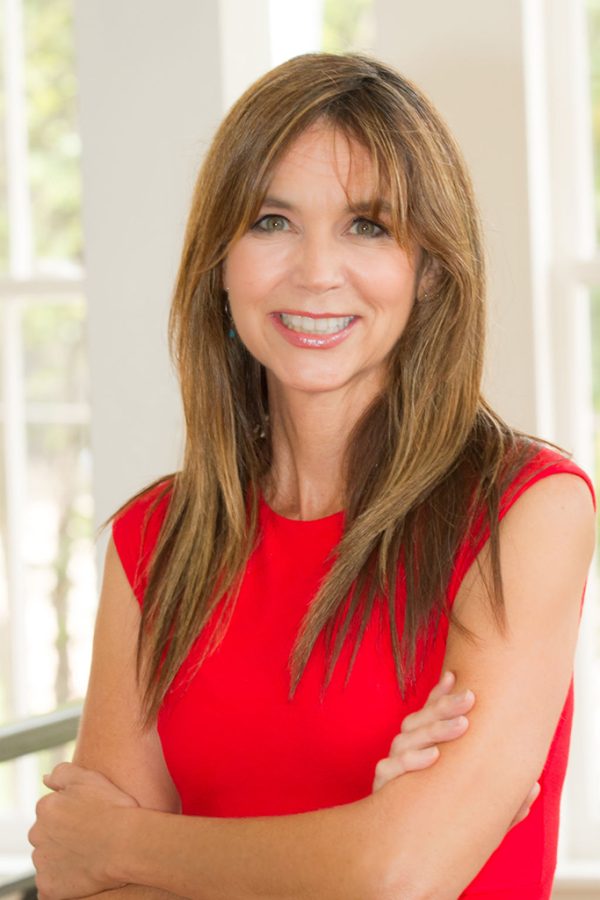 Both sides of her family have resided in Georgia since the early 1800s and her grandfather, W.S. Stuckey Sr., founder of Stuckey's, the roadside store famous for its pecan log rolls, was a big believer in supporting the local community while helping Dodge County grow.
And for the past two years, Stuckey's operations have been located in Wrens, Georgia, as they focus on building the community in the Augusta area. On the first day she took over, Stephanie enrolled Stuckey's in the Georgia Grown program, certifying that their pecans are all sourced from local farmers.
She will be the featured speaker at the Augusta University Beta Gamma Sigma Honor Society's CEO Series Lunch at 11:30 a.m. March 15 at the Dr. Roscoe Williams Ballroom in the Jaguar Student Activities Center on the Summerville Campus.
The Hull College of Business chapter began the CEO Series in 2018 to bring C-level business professionals to campus to speak about their path to leadership and success while also offering students advice.
Stuckey's focus will center around resiliency, featuring stories about her grandfather's resilience and how she's applied those lessons to grow the brand.
"I'll talk about family businesses, and how you manage that legacy. Failure — and using failure as an opportunity to learn and grow — will also be included in my remarks," said Stuckey, who is a University of Georgia graduate and a big supporter of the University System of Georgia.
Before she took over Stuckey's Corporation, she spent 14 years in the Georgia Legislature, was a public defender and head of sustainability for the city of Atlanta, but most of her career has focused on environmental initiatives. One of the important things Stuckey said everyone needs to realize is that if you have basic skill sets, they're transferable to a variety of career paths.
"Even though I lack a business degree, I have fundraising skills. That's a critical skill — whether you're raising funds for a nonprofit, a political campaign or a comeback business like Stuckey's — that ability to understand numbers and present them in a compelling way that makes the case for why someone should invest, those are transferable," she said.
"The other thing that I've learned throughout my career is how to present. In the Legislature, I had to go into the General Assembly and advocate for my bills and face tough questions. When I was a public defender, I was representing some pretty tough clients and I had to stand in front of the jury and present my case. Those skills are extremely valuable."
Stuckey said she didn't get as much time as she would have liked with her grandfather, who died when she was only 12 years old. However, her mother gave her six boxes of his archives, and from reading his papers, she gained another level of appreciation for him and how he built his company from the ground up.
Her family took road trips, and they would stop at Stuckey's as customers, which created a great appreciation for the brand as a child. Still, Stuckey never thought she'd be in the position she's in now of running the company.
"My grandfather sold the company a year before I was born, so it was out of our family's hands my entire childhood until I was in my 20s, when my father got the company," she said. "And honestly, I never really felt like even if Stuckey's had still been in our family that I would be the heir apparent. It just wasn't on my radar."
Stuckey admires stories of resilience and noted that Sara Blakely, who invented Spanx, and Ben Chestnut, who is the co-founder and former CEO of Mailchimp that recently sold for over $4 billion, are two people who struggled in the beginning only to find success down the road.
Prior to the March 15 event, student workers, leaders from the Ambassador Program, Beta Gamma Sigma and the Women's Leadership Academy will have an opportunity to sit down with Stuckey for some one-on-one conversations. One bit of advice she will share with them: You are not alone.
"I think too often people feel isolated when they're entrepreneurs. It can be incredibly lonely at times and overwhelming, but just know there's a whole community out there, from your university to organizations to other entrepreneurs, who are struggling with the same issues who want to help and support you."