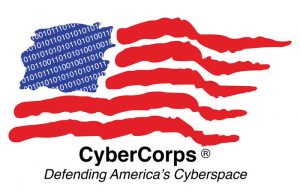 Augusta University's School of Computer and Cyber Sciences received a $3.2 million grant from the National Science Foundation's CyberCorps® Scholarship for Service program.

The CyberCorps® Scholarship for Service Program was created in 2000, under the Federal Cyber Service Training and Education Initiative. SFS is a component of the National Plan for Information Systems Protection and co-sponsored by National Science Foundation and Department of Homeland Security.
Augusta University is one of six universities nationwide chosen for the 2021 SFS award. The program provides scholarships for up to three years of support for cybersecurity undergraduate and graduate education. All scholarship recipients must work after graduation for a federal, state, local, or tribal government organization in a position related to cybersecurity for a period equal to the length of the scholarship.
"This is a tremendous opportunity for Augusta University and the growing cybersecurity community in and around the Augusta area," said Dr. Michael Nowatkowski, principal investigator for the SFS grant. "We look forward to providing outstanding graduates to serve our nation."
In addition to Dr. Nowatkowski, the Augusta University SFS team is composed of School of Computer and Cyber Sciences faculty, Dr. Gagan Agrawal, Dr. Gokila Dorai, Dr. Dariusz Kowalski, Dr. Hoda Maleki, Dr. Reza Rahaeimehr, Dean Alex Schwarzmann, Steven Weldon, and Dr. Weiming Xiang. Also on the team are Dr. Jay Heslen from the Pamplin College of Arts, Humanities and Social Sciences, and Dr. Jaclyn Murray from the College of Education.
Learn more about the CyberCorps® Scholarship for Service program.