When Rohan Bagga originally came to Augusta University a few years ago from Alpharetta, Georgia, he admits his main goal was to get into medical school.
That was his focus, and he didn't really think about whether he would enjoy living in Augusta or not.
After receiving his bachelor's degree in cell and molecular biology from Augusta University last spring, he was thrilled to learn he also achieved his dream of getting into the Medical College of Georgia at Augusta University.
But over the past several years, Bagga also discovered that, not only did he want to be a medical student here, but he had also found a second home in Augusta.
"I was born in Atlanta, and I was in Alpharetta until high school and then came to Augusta for undergrad," Bagga said. "Definitely, the biggest factor that went into my decision to come here was the medical school. But once I got here, I ended up enjoying a lot more aspects about Augusta, outside of the academics. There's a real community here."
Bagga said Augusta is a small enough town to feel comfortable, but large enough to offer a lot of activities throughout the year.
"That is something that I wasn't even thinking about when I made my college decision," Bagga said. "But it ended up being the most important part of college for me."
Living in Augusta has been an extremely positive experience, Bagga said.
"One part of it is that it's a small community, so it feels like when you go to class, you already know the people in there," Bagga said. "You know them from the dorms, and you know them from just walking around campus. And outside of that, the city just seems very welcoming and warm, and that kind of spills over into the university as well."
By his third year at Augusta University, Bagga said he felt like he knew almost everyone on campus. Now, as a medical student, Bagga said he looks forward to the years ahead.
"I feel like I can talk to anyone and strike up a conversation," Bagga said. "No matter who it is, I can find something that we have in common or find common things that we are pursuing. So, it's great because it doesn't feel like a place where people are in their own bubble."
Joining Pi Kappa Phi Fraternity
One of the main activities Bagga said helped him feel more at home at Augusta University was joining the Pi Kappa Phi Fraternity.
"Joining the fraternity my freshman year was a good way to get involved and find a great community outside of classes," Bagga said.
Bagga's involvement with the fraternity is actually what led him to be named Mr. Augusta University 2019.
"For the fraternity, we needed one candidate to compete in Mr. Augusta University," Bagga said. "So, we had our chapter meeting, and they were like, 'Who is going to volunteer for Mr. Augusta University?'"
"The room was silent," Bagga added, laughing. "It's hard to get people to compete in Mr. Augusta University because you sort of have to put yourself out there."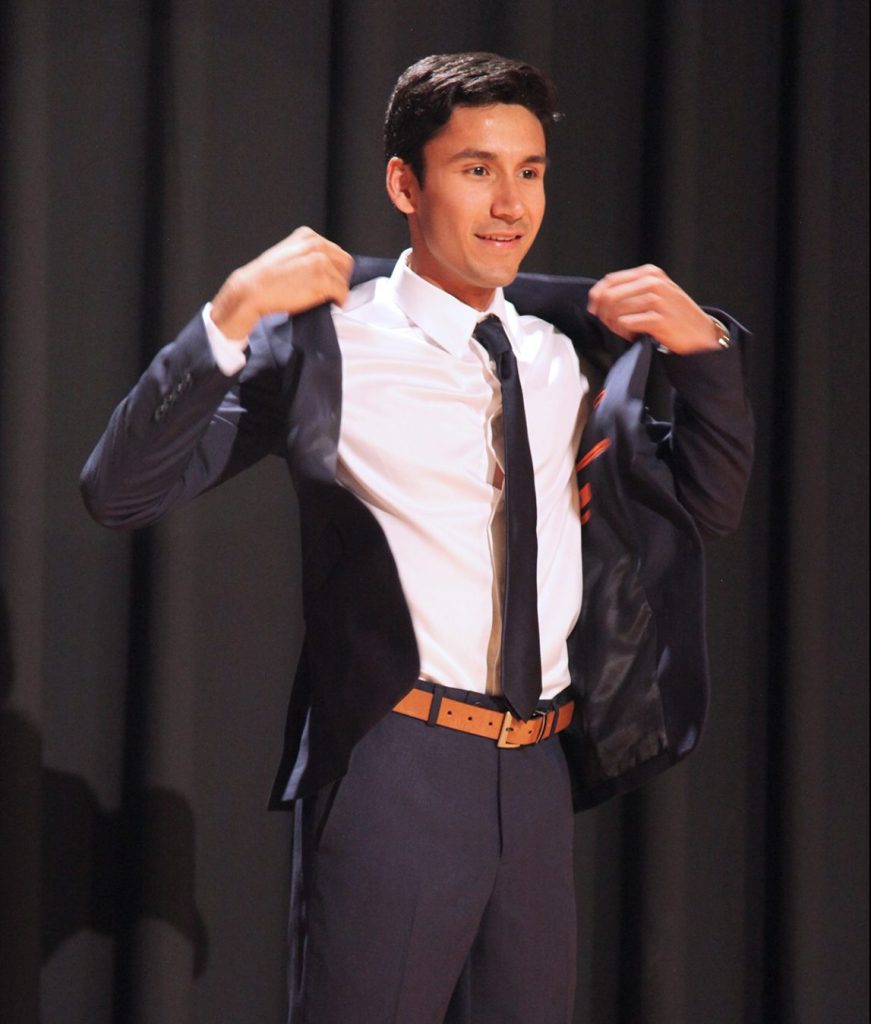 Many of the fraternity members were trying to volunteer other members instead of themselves, Bagga said.
"For about five minutes, everybody was just pointing fingers and was like, 'No. No. No.' And then finally someone asked, 'Does anyone even have a talent?'" Bagga said. "Well, both of my parents are originally from India, and I had taken Indian dance classes since I was a kid, so I was like, 'I have a talent.' Everybody immediately said, 'All right, it's you.'"
Becoming Mr. Augusta University
At first, Bagga didn't think he could do it.
"The hardest part of that process was actually volunteering myself in the first place," Bagga said. "I knew that I had a talent and I could do it, but for the first five to seven minutes, I was just like, 'I don't think I'm Mr. Augusta University.'"
But the more Bagga learned about the Mr. Augusta University competition, he began to realize the contest is more about having pride in the university.
"Just going through the process of Mr. Augusta, I realized it could be anyone. It's not like one specific type of person has to be Mr. Augusta University," Bagga said. "It was more like just realizing, 'I am very grateful to be here, and I think I represent the school and community well, so why not?'"
At that point, Bagga said he fully embraced the competition.
"Even though I was kind of just thrown into it, I think it ended up definitely being one of the most rewarding experiences in college," Bagga said. "Going through that whole process of having to put yourself out there and meeting all of the contestants and the Jaguar Production Crew team was great."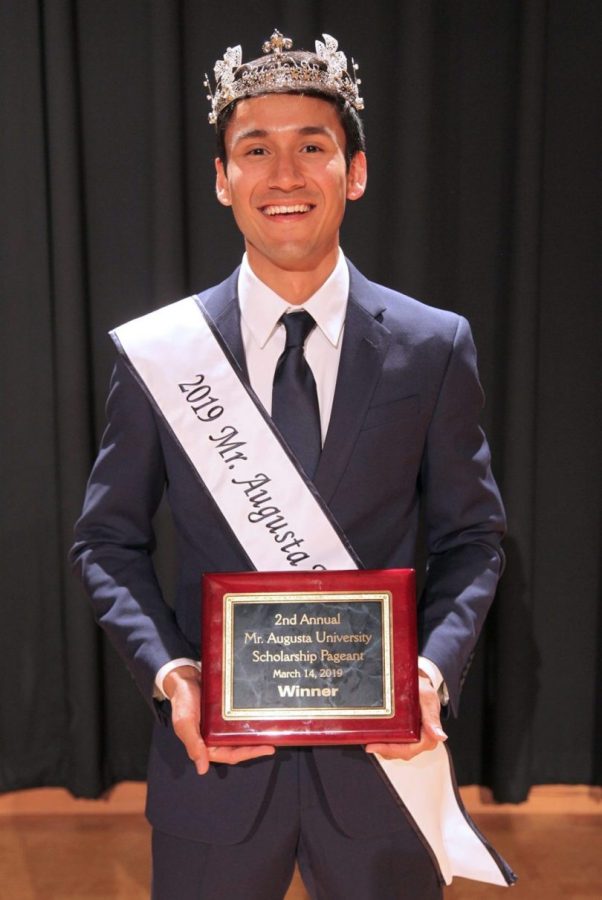 In the end, Bagga said he was grateful that his fraternity volunteered him to compete.
"The night itself was amazing," he said. "It ended up going really well. I was happy that I won, but I just kind of went in without expecting anything. I just had fun with it."
His advice to incoming freshmen: Be open to the wonderful opportunities that are offered at Augusta University.
"Don't be afraid to question yourself and what you know. In my experience, the most significant part of a college education is becoming exposed to people that are different from you and topics that challenge you," Bagga said. "Approach these experiences with an open mind, and the end result is a more well-rounded individual."
Starting medical school
These days, when Bagga is not wearing his Mr. Augusta University crown, he is studying medicine at MCG.
"I'm not completely sure what area of medicine that I want to go into yet," Bagga said. "My plan is to go into it with an open mind. That's the best advice that I've gotten. They say just go in with an open mind, and whatever clicks, pursue that area."
Most of his mentors have told him, during the first year of medical school, students often don't know what area they want to study, Bagga said.
"At this point, before you really start, you don't know much," Bagga said. "Even if you think you know what area of medicine you want to study, you really don't know until you see it in clinic and your classes. So, I'm looking forward to getting started."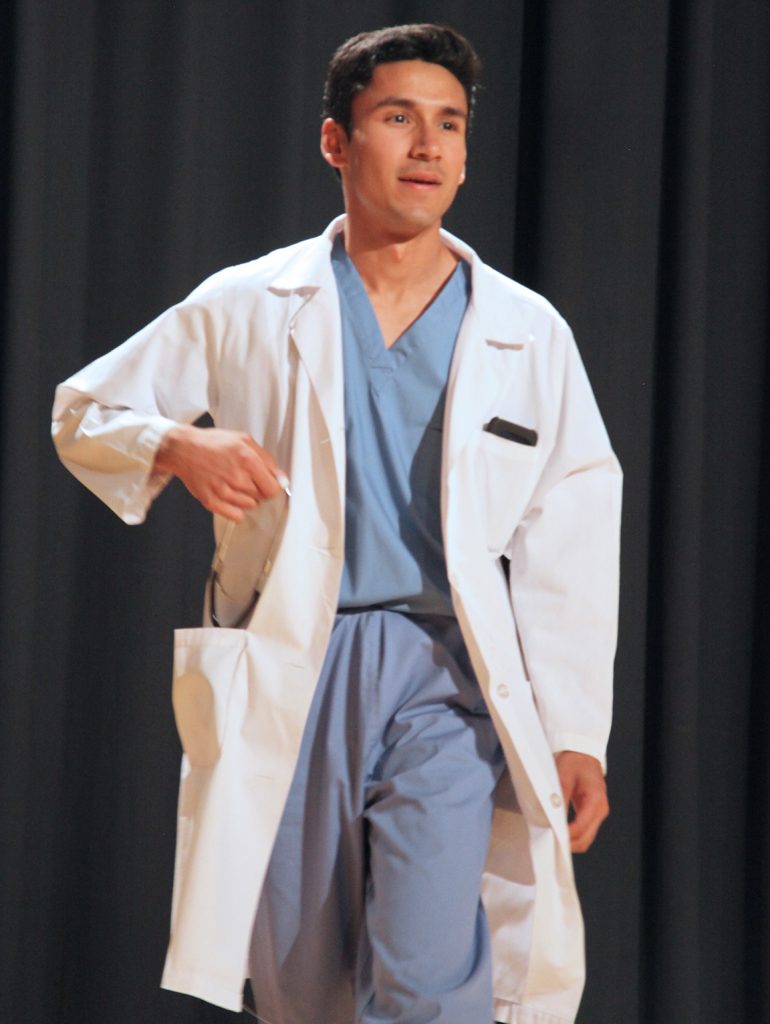 After being an undergrad at Augusta University, Bagga said he couldn't be happier attending MCG.
"This was definitely my top choice," Bagga said. "It's perfect for me because it's in Georgia, it's close enough to home, the program is great and I get in-state tuition."
Bagga said his parents are also thrilled that he is attending MCG.
"They are very happy that I chose to pursue medicine here," Bagga said. "My grandfather was a physician in India, and he had a big impact on our family and on me, too. So, I think my parents are very proud that I'm following in his footsteps."