Dr. Tanya Sudia, a highly accomplished nursing leader with more than 30 years of experience in higher education, administration, nursing, and health care research, has been named dean of the College of Nursing at Augusta University, effective Jan. 1.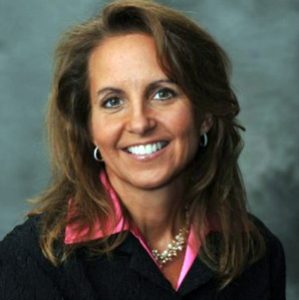 Sudia currently serves as associate dean for research and scholarship at the Louise Herrington School of Nursing at Baylor University. She will replace Dr. Lucy Marion, who is retiring this fall.
"Dr. Sudia has a clear vision for developing and mentoring the next generation of nursing leaders," said Dr. Gretchen Caughman, executive vice president for academic affairs and provost. "I am excited to have someone with her range of experience to step in and build upon the great foundation Dr. Lucy Marion has developed over the past 15 years."
Sudia brings a diverse background in federal, foundation, and international grant writing and research experience to AU. Under her leadership at LHSON, she developed and implemented policies and processes that promote and enhance research, including mentoring, assisting and providing support to faculty and student researchers.
Sudia has extensive experience working with hospitals in the Atlanta area, including West Paces Ferry Hospital, Egleston Children's Hospital (which is now Children's Healthcare of Atlanta), and Grady Memorial Hospital, where she was a NICU clinical nurse specialist and neonatal educator for nursing students.
She was also an instructor at Tuskegee University's School of Nursing before beginning her 19-year career at Emory University. While at Emory University, she taught in the School of Nursing, was a faculty fellow and associate in the Ethics Center, and served as the director of the Institutional Review Board. She worked for seven years as a tenured professor at Mercer University's Georgia Baptist College of Nursing before accepting her current position at Baylor University.
Sudia received her bachelor of science in nursing degree from the University of Akron, and her master's pediatric CNS & nursing education and Ph.D. in educational studies from Emory University.
Regarding her new role, Sudia said, "I am honored for the opportunity to serve as the next dean of the College of Nursing. Dr. Marion and the CON faculty have been innovative nursing leaders within the state and nationally. We are well poised for future growth and expanded excellence in research, education, health care, and service."