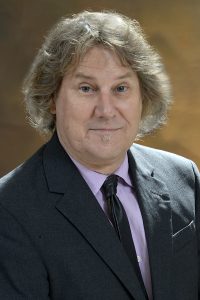 Rick Pukis, associate professor in the Department of Communications, received the 2016 Mental Health Service Award from the Augusta University Counseling Center.
According to Dr. Mark Patishnock, director of Mental Health Services, said Pukis was recognized for the work he and his students contributed to producing a new promotional video for the Counseling Center.
"I feel the video has helped us to de-stigmatize the counseling center to students and make us 'less scary' by helping to increase utilization of services and reducing anxiety prior to students' initial videos," Patishnock said. "In this way, this video is helping to reduce a barrier to treatment in ensuring that students are getting the help they need."
Visit augusta.edu/counseling to view the new promotional video.