After graduating from the Master of Public Administration program at Augusta University in 2021, LeDarius Scott considered starting his career in his beloved hometown of Augusta.
He began applying for jobs with Augusta-Richmond County and other surrounding municipalities, but nothing seemed to stick.
Frustrated with his job search, Scott returned to Augusta University's Reese Library one evening and began searching for open positions on the computer.
"I noticed that both Cobb County and Sandy Springs had a planner position that was open," Scott said. "Even though I thought I was going to stay in the Augusta area, I said, 'I am familiar with Cobb County, so I'll just go ahead and apply for that job and see what happens.'"
A few days later, John Pederson, the manager of Cobb County Zoning Division, called and asked Scott when he would be available to be interviewed.
"I remember saying, 'As soon as possible,'" Scott said, laughing. "The position had only been open for about two weeks. I went and interviewed, and not long after John called me back and said, 'We want to hire you.'"
Scott was elated, but then Pederson asked him an important question.
"John asked, 'Are you going to drive from Augusta to Marietta every day?'" Scott said.
The truth was that Scott had lived his entire life in Augusta. After graduating from high school, he attended Augusta University and received his bachelor's degree in political science. When the COVID pandemic hit, Scott decided to continue his college career at Augusta University and pursue his MPA degree.
"Augusta has always been my home," Scott said. "But when John asked me that question, I was like, 'Nope. I've got to move.'"
Developing in a new town
Exactly two years ago, Scott packed up his belongings and moved into an apartment in Smyrna, Georgia, just minutes from The Battery and Truist Park.
Since being hired by Cobb County in August 2021, Scott has already been promoted, received a significant pay increase and passed the certification exam for the American Institute of Certified Planners.
"Being in the MPA program at Augusta University, I took a lot of urban planning classes," Scott said. "And funny enough, back when I was in college, just during my leisure time, I was reading a lot of planning books because I always found it pretty cool to learn about the development of a city and a county. And now I'm a planner within Cobb County's zoning division."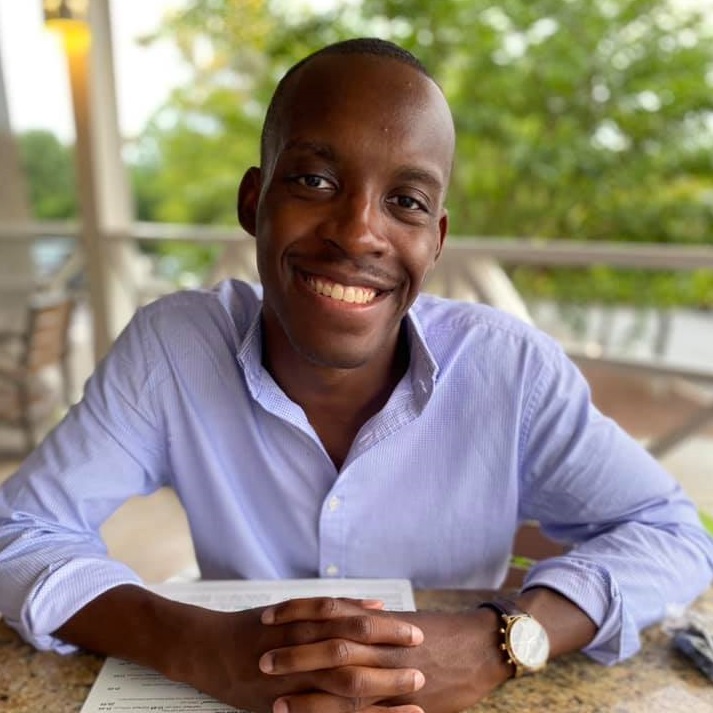 On a daily basis, Scott said he reviews plans from developers building everything from new homes to entire subdivisions.
"We make sure that whatever you are developing is compliant with the county's zoning ordinance," he said. "For example, in the summertime, pool contractors are building pools, and we are reviewing those plans. The same is true with porches or sunroom additions. We even review plans for cell towers."
"We are the ones reviewing rezoning proposals, as well," he added. "So, based on land use compatibility, we determine whether a proposal suits an area or not. And if it doesn't suit the area, we will tell the developer, 'These are the reasons why.'"
Scott, who also served as Augusta University's Student Government Association president for two years as an undergrad, said his college career thoroughly prepared him to be a planner and work for a local government.
"In this position, there is definitely a lot of left-sided brain activity. There are a lot of numbers and calculations, but, on the other end of it, you meet and get to talk to a lot of great people in the community," Scott said. "I am really enjoying it. I definitely feel like this is where I need to be in my career right now."
Inspiring future generations
In addition to working as a planner, Scott is also a part-time instructor of political science for both Augusta University and Kennesaw State University.
"It was funny. I was first offered the part-time position to teach Introduction to Political Science online for KSU. So, I went to KSU to process some HR paperwork, and while I'm just sitting there waiting for them to process everything, I get an email from Dr. Hatcher," Scott said, referring to William Hatcher, PhD, chair of the Department of Social Sciences in Pamplin College of Arts, Humanities, and Social Sciences at Augusta University. "I opened up the email, and Dr. Hatcher asked, 'Would you like to teach online at AU?' And I immediately emailed him and said, 'Crazy thing. I'm teaching at KSU. Can I teach at two schools?"
Hatcher said he could teach at both universities, so Scott has been a part-time instructor for more than a year.
"I have about 50 students for both classes," he said. "They are freshmen and definitely keep me energized. They keep me young because I do remember what it is like to be a freshman. I am not that far removed from them. I tell them, 'I want you to understand that I was once in your shoes not too long ago.'"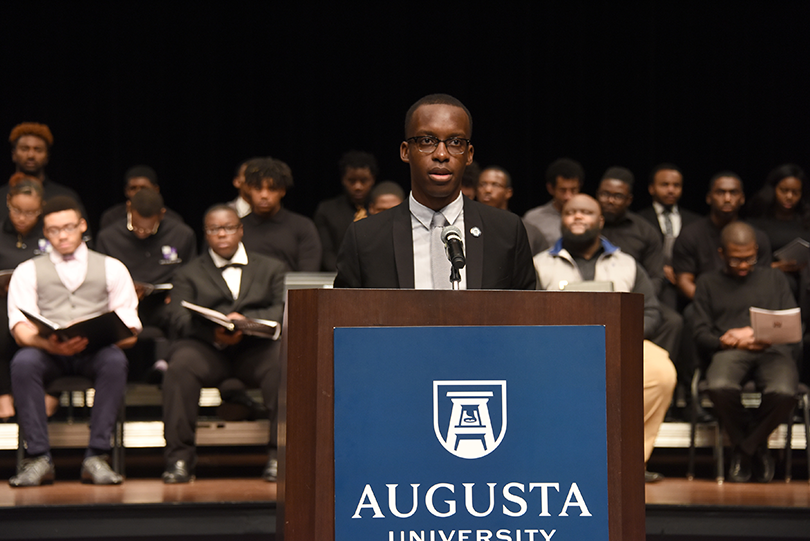 Scott remembers the challenges of being a freshman and trying to get into a routine.
"I tell my students, 'Just get adjusted. You are moving in, and you are wrapping your head around being in college. Get your footing, get your schedule and get your routine down pat,'" said Scott, who happens to be a first-generation college graduate. "In my class, the first few assignments are not due until September because I know that the first month can be overwhelming. I tell them, 'If there are any questions that you may have or if there is any way I can accommodate you to make you successful in my class, I'm willing to do that.' I always want to make sure that they're set up for success."
After all, Scott said he understands that real life can present everyone with significant hurdles at times.
"When I was first looking for a job in Augusta and it didn't automatically happen, it was tough," Scott said. "You start to try to reinforce the positivity and say, 'Oh well, every 'no' leads to a 'yes.' And all that stuff is great. But when you are actually going through that experience, it's mentally challenging. But now, looking back, I realize rejection was actually a good thing for me. Rejection was a redirection toward something better."