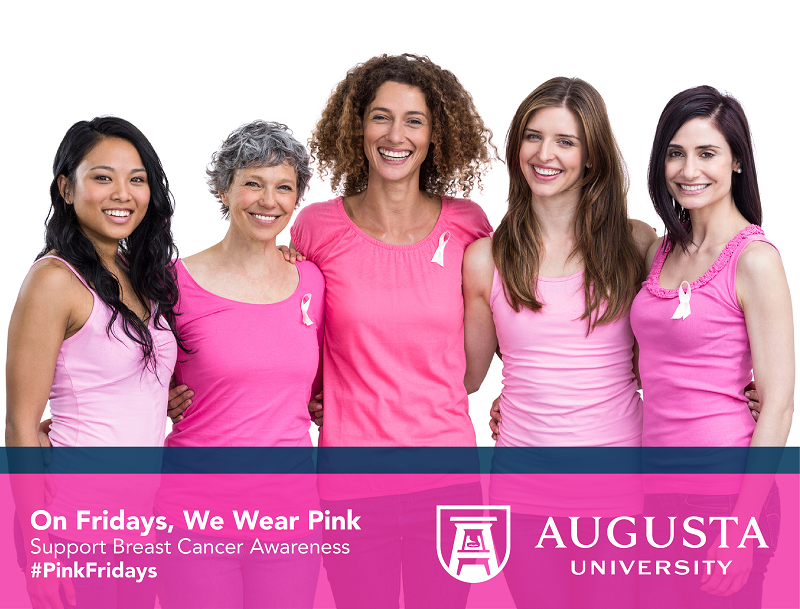 Pink… it's a color your see plenty of around campus during the month of October.
Starting Friday, Augusta University faculty, staff and students are encouraged to wear pink to recognize the men and women diagnosed with breast cancer.
You can show off the power of pink during each Friday this month in honor of Breast Cancer Awareness Month.
If you find yourself without a pink piece of clothing, consider visiting the Jag Store near you. You'll find pink shirts with the Augusta University Bell Tower on the front and Georgia Cancer Center logo on the back.