When Augusta University freshman Vani Senthil was attending high school in Duluth, Georgia, she wasn't quite sure what she wanted to do for a living, but she was led to volunteer at Children's Healthcare of Atlanta.
"I loved volunteering and working with the kids there," she said. "This solidified my interest in the medicine path and wanting to be a doctor."
Senthil was also a curious person by nature and enjoyed writing about what was on her mind.
"I'm curious about different cultures and want to find common ground between them," she said.
Senthil volunteered for over 400 hours during her high school career, including finding time to teach children the Indian language of Tamil.
Her interest in writing also led her to enter the Scholastic essay contest, in which she was awarded Gold and Silver Keys.
All of this made her a candidate for the prestigious President's Volunteer Service Award, and as a student, the Presidential Scholars award.
Only 161 scholars (at most) a year are chosen, and Senthil was overjoyed to become a Presidential Scholar back in May.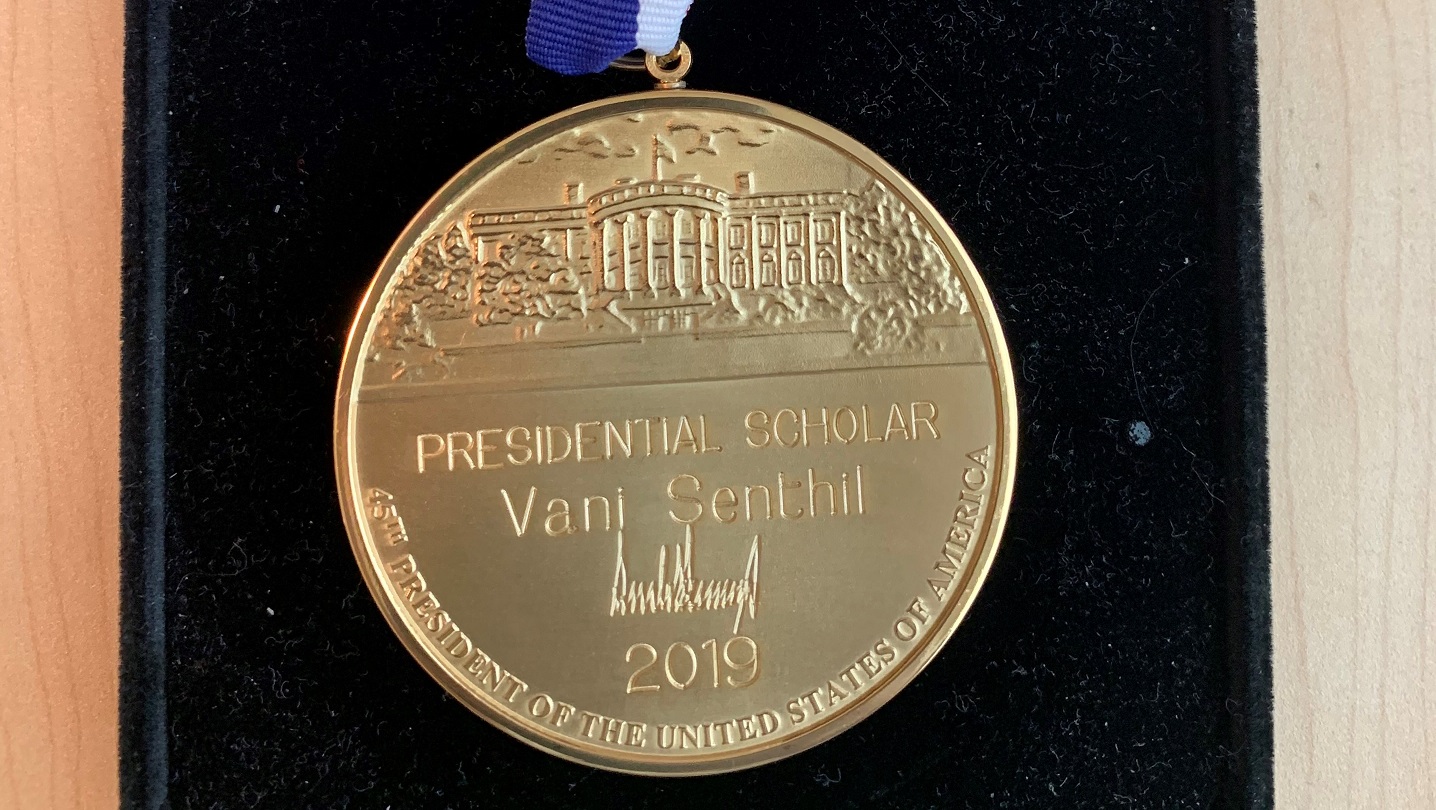 At the same time, she had a big decision about which college to attend. Duke, Vanderbilt and even Yale were on the table.
Senthil ultimately chose Augusta University.
"It has rigorous course work for only three years, and then you go straight on to medical school," as she explained. This program, unique to AU and the Medical College of Georgia, was quite attractive to Senthil, as well as its proximity to her home in Duluth.
The new freshman is currently pursuing a bachelor of science in cell and molecular biology and hopes to pursue the medical field of oncology in three years.
Of course, even Presidential Scholars have to study. "I love my chemistry professor, and this is the first time I'm truly learning chemistry, which I struggled with in high school."
Augusta University welcomes Senthil to our freshman class!