Augusta University sophomore Dipen Mehta will never forget the day in middle school when he and his family learned he was facing a chronic illness that was attacking his kidneys.
"It was toward the end of eighth grade when I was diagnosed with nephrotic syndrome, which is an autoimmune condition," Mehta explained. "Basically, what happens is the body kind of goes haywire. It's kind of like allergies, but more subtle, so the immune system attacks certain parts of your body. In my case, it was my kidneys, specifically the glomerulus of the kidney."
His family was told that this attack by his immune system was impacting the filtration of his kidneys, and his body was passing too much protein in his urine.
"The doctors at the Children's Hospital of Atlanta told us that if the immune system's attack continued that it could perhaps eventually lead to kidney failure or something even worse," Mehta said. "It was scary for all of us. Before that day, I always considered disease to be somewhat distant. I never expected it to come so close."
The doctors immediately put Mehta on the corticosteroid prednisone, which is commonly used as an immunosuppressant.
"Once I started taking those medications, there were no symptoms, only side effects, which were pretty bad, but it was better than my immune system's attack continuing," Mehta said. "I was amazed at how this medicine was able to fix my symptoms in such a short period of time. It was almost overnight."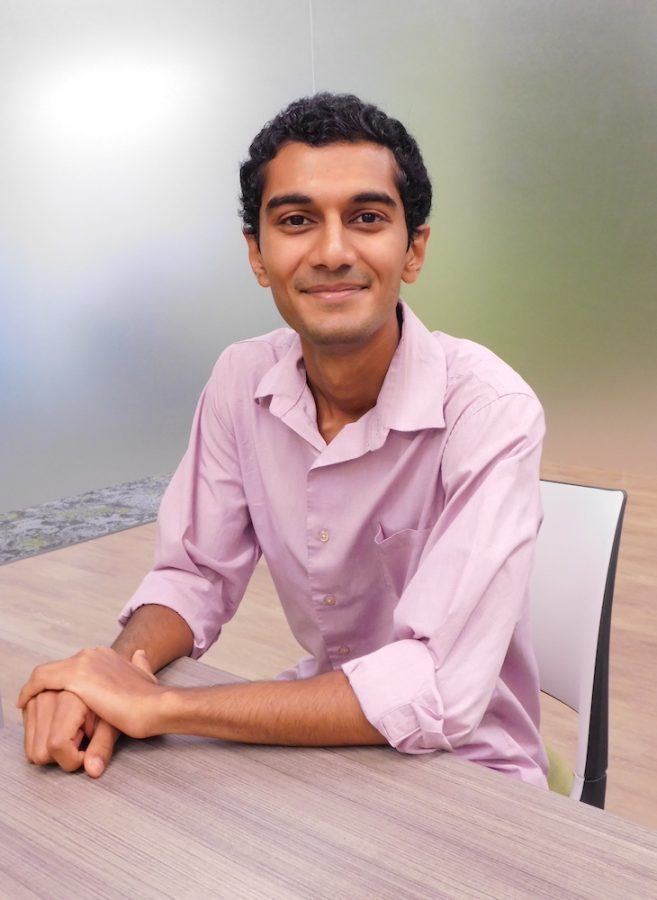 Little did Mehta know at the time, however, that the journey to his recovery would also lead him to receiving a distinguished national scholarship and a promising future in medicine.
The results of Mehta's treatment for his disease were remarkable, but the side effects of the prednisone made him stop and think: Could there be an even better alternative without all the negative side effects?
At the time, Mehta was only 14.
"Whenever I hear something, I always impulsively look it up, to my mom's annoyance," Mehta said, laughing. "I've always been interested in encyclopedias, so I really dug deep into the research of these autoimmune conditions. And, in fact, there are so many conditions that affect so many people that are all under the umbrella of autoimmune conditions such as Crohn's disease, inflammatory bowel disease and multiple sclerosis.
"Basically, I struck a gold mine and I wanted to know more. That experience inspired me to look for better alternatives. I wanted to join the scientists who were working on these diseases."
Finding answers
By the end of ninth grade, Mehta began contacting professors who were working on autoimmune research at Emory University to see if he could help in their labs. One professor, Dr. Sookyong Koh, invited Mehta to work with her research team studying pediatric epilepsy.
"Once a child has their first seizure, the body tries to heal the brain because there's a lot of brain damage that happens with the activity," Mehta said. "So, in trying to heal the brain, it promotes inflammation, kind of like how after we get hurt, it gets swollen. But this inflammation in the brain actually worsens the problem. And, in a sense, the immune system is attacking the brain, which increases the likelihood of more seizures."
By trying to uncover inflammatory pathways in pediatric epilepsy, Mehta said he was also hoping to make sense of his own inflammation.
Mehta said he began this research right across from the Children's Hospital of Atlanta where he was often treated for his own condition.
"That summer's research really got me interested in neuroscience," Mehta said, adding that Koh also agreed to take him to a pediatric epilepsy surgery conference. "Seeing videos of a teenage patient with severe epilepsy and observing physicians and scientists like Dr. Koh proactively solving each complex case was truly inspirational. I realized that's what I wanted to do."
Becoming a Goldwater Scholar
Now, as a sophomore BS/MD student in the Professional Scholars Program at Augusta University, Mehta is fulfilling that dream. As part of the program, he's currently pursuing his bachelor's degree in cell and molecular biology and will later attend the Medical College of Georgia.
"I am thankfully in full remission now and I have been for a few years," Mehta said. "But my drive to find answers is still there."
Not only is Mehta pursuing a career in medicine, but he is also achieving so much more.
This year, Mehta has become the first student ever at Augusta University to receive the Goldwater Scholarship Award. From an estimated pool of more than 5,000 college sophomores and juniors who applied from across the United States, Mehta was one of about 400 students who were awarded Goldwater scholarships for the 2022-23 academic year.
This national scholarship program, honoring the late U.S. Sen. Barry Goldwater, was designed to foster and encourage outstanding students to pursue research careers in the fields of the natural sciences, engineering and mathematics.
The Goldwater Scholarship is the preeminent undergraduate award of its type in these fields.

"I couldn't believe it when I heard the news," Mehta said, smiling. "I didn't expect it at all. I thought, 'Everyone around the country is applying for this and so many people are doing such incredible research.' But, last summer, I was able to work at the Lerit Lab at Emory University School of Medicine and it was really a phenomenal experience."
The Lerit Lab is led by Dr. Dorothy Lerit, an assistant professor in the Department of Cell Biology at Emory University School of Medicine.
"To be honest, it was a huge learning curve because, while I've done research before then, it was always kind of mentored. I always had training wheels because someone was always guiding me," Mehta said. "This was different. As an undergrad, I was expected to do more and Dr. Lerit really taught me through doing it. I really learned the process of becoming a researcher."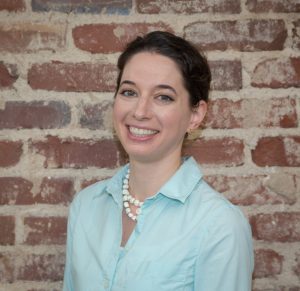 The research focused on neural stem cells, and Mehta had the opportunity to work with flies. He dissected the larvae and collected the flies' brains intact.
"Fly brains have neural stem cells which, when they divide, they divide asymmetrically," Mehta explained. "So, I was looking at how they divide and researching this asymmetry and what happens when there are errors in this asymmetry. It was quite interesting because I had never worked with flies before. Dr. Lerit taught me from scratch how to dissect these tiny brains and image them."
Mehta fixed, stained and imaged some of this tissue under a fluorescent confocal microscope and observed differences in brain volume and patterns of asymmetric localization to centrosomes between the experimental groups. He also became proficient in the western blotting procedure, which is a laboratory technique used to detect a specific protein in a blood or tissue sample.
"I had never done that and it's a very useful procedure because it sequences proteins based on size. And I finally know how to do it," Mehta said. "I wasn't just reading about it in a textbook, but I was actually doing it."
After learning that Mehta had received the Goldwater Scholarship earlier this year, Lerit said she wasn't at all surprised. She said Mehta made incredible progress as an undergraduate and actually models the type of graduate student her lab wishes to recruit.
In fact, she was so impressed by Mehta's work that she offered him a paid position in her laboratory this summer.
"Dipen is not someone where things are given to him. He's truly worked for everything he's achieved," Lerit said. "I think he's going to be extremely successful as an undergraduate, but, afterward, I really think the world is open to him. I have no doubt that he's going to have a successful career. He is truly deserving of this award and I'm just happy to be a part of his journey."
Mature beyond his years
Sharn Vericella, the program manager of professional scholars for the College of Science and Mathematics at Augusta University, said Mehta is, by far, one of the brightest and most humble students he has ever met.
"Even though he is only a sophomore, he is mature beyond his years," Vericella said. "And maybe that's partly to do with the things he's had to overcome in his life, but he will be the first to tell you that his experience with his illness has reinforced his desire even more to go into medicine."
Mehta never seeks attention, but everyone in his cohort and those in the Professional Scholars Program have a deep respect for him, Vericella said.
"He has such high character and integrity," Vericella said. "There's no limit to what Dipen can achieve. I could see him eventually one day coming up with a cure for this disease or that disease. In fact, he's the type of person that, you never know, could win the Nobel Prize one day because, not only is he gifted, but more importantly, he's driven."
In his letter of support to the Goldwater selection committee, Dr. Theja De Silva, associate professor of the Department of Chemistry and Physics at Augusta University, said Mehta was an ideal student in his introductory physics class last year.
"Dipen is a very social student who is willing to help other students in class. In the lab section, Dipen showed his creativity and came up with various alternative approaches to lab activities," De Silva said. "I have not seen this creative ability in other students. Others mostly followed only the given instructions in the instruction sheet."
De Silva described Mehta as a "smart, responsible, well-organized student with a very pleasant personality."
"He can express himself well in both communication and writing. He respects everyone in and outside the classroom," De Silva wrote. "Dipen is a kind-hearted person, thus medicine would be an ideal profession for him."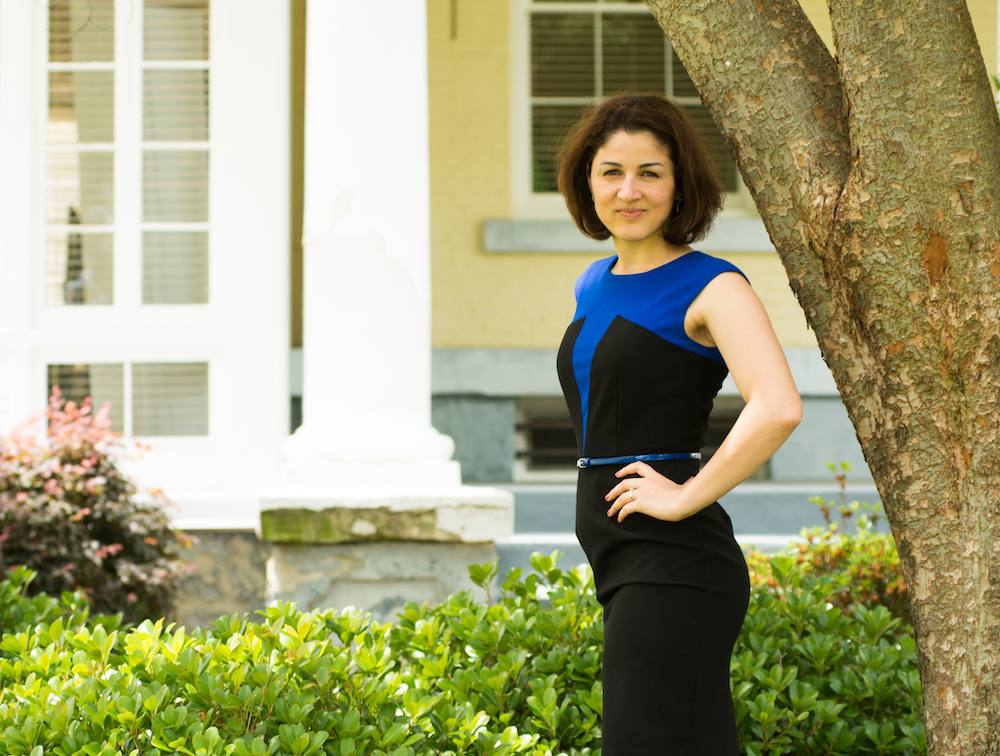 Ana Merloiu, assistant director of the Honors Program at Augusta University, explained this past year she teamed up with Dr. Seth Oppenheimer, chair of mathematics and the associate dean for community and alumni relations in the College of Science and Mathematics and Dr. Michael Otunuga, an assistant professor from the Department of Mathematics, to identify and support students seeking to apply for the Goldwater Scholarship.
A review committee comprised of Dr. Tim Sadenwasser, director of the Honors Program; Hannah Scheaffer, a Goldwater recipient and cancer researcher at Duke University; and Oppenheimer decided to nominate three students for the Goldwater Scholarship: Mehta, Andrew Vincent and Garrett Zills.
As soon as Merloiu met Mehta, she immediately thought he would be an excellent candidate for the Goldwater Scholarship, she said.
"He's a very articulate and resilient student. I noticed that right from the start. He is simply exceptional and this is such a wonderful opportunity for him," Merloiu said, explaining the scholarship covers eligible expenses for tuition, fees, books and room and board to a maximum of $7,500 per academic year. "We couldn't be prouder of him."
Sadenwasser said the Honors Program works closely with the Center for Undergraduate Research and Scholarship to identify such scholarship opportunities for students.
"The Goldwater Scholarship is the most prestigious of the scholarships in STEM fields," Sadenwasser said, referring to the science, technology, engineering and math fields. "It is designed for students who are planning to go into careers in research, so I think this is huge, not only for the Honors Program, but it's really huge for the entire university."
"After all, this is a university that has such a strong presence in health sciences. A lot of those students want to become clinicians, but many of them want to go into research careers as well," Sadenwasser added. "This shows our students that they can compete with students from any place in the country."
While he appreciates all of the compliments from his mentors, Mehta said he is simply grateful for the Goldwater Scholarship and thankful for the education and experience he's had at Augusta University.
"My goal is to join the scientists who discover remedies to better the lives of millions like me who suffer from chronic disease," Mehta said. "As a researcher, I want to look for better alternatives because I know they're out there. I want to find them."