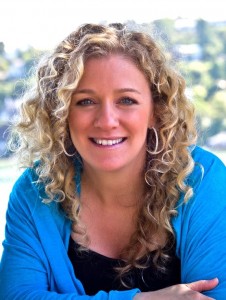 In 1999, living in New York as an artist, Allison Massari was injured in a high-speed car crash.
"I nearly burned to death," said Massari, speaker at the 2015 GRHealth Patient- and Family-Centered Care Conference Thursday. "I was conscious the entire time."
Gallons of turpentine – art supplies she picked up earlier in the day – exploded in her backseat. She thought she'd be burned alive until a brave stranger pulled her from the car.
"Sometimes all it takes is one person to change a life, one moment, one look," she said.
Massari was named one of the Top 10 Best Speakers in North America. She'll share her story again at the second day of the ninth annual conference beginning at 8 a.m. Friday, Oct. 9, at the Natalie and Lansing B. Lee Auditorium on the Health Sciences campus of Georgia Regents University.
The 2015 theme is The Fire Within: The Heart and Soul of Healthcare.
"I believe within all of us there is a furnace and, when ignited, that furnace compels us to be our best everyday in every way," said the Rev. Brennan Francois, associate director of Pastoral Care. "It compels you to go the extra mile, to give more than you're used to giving."
GRHealth is recognized as a pioneer in Patient- and Family-Centered Care, an approach that aims to remove barriers to collaborative partnerships between healthcare providers, patients and families. Several other PFCC events are scheduled for patients, patient advisors, faculty and staff at GRHealth throughout October, in recognition of Patient-Centered Care Awareness Month. Find the full schedule here.