Capt. Cristina Lukas (McCrary) graduated cum laude with a Bachelor of Science in Nursing from Augusta University's College of Nursing in May 2018 and received her commission as an active duty Army nurse from the Jaguar Battalion.
While pursuing her degree, Lukas applied for and received the Col. Vera Nolfe Anderson Memorial Scholarship, which was established by Andy Anderson and Dr. Lori Anderson in memory and honor of Col. Anderson, a dedicated Army nurse of 24 years who served as chief nurse at Eisenhower Army Medical Center at Fort Gordon.
Lukas, who was born in Fort Hood, Texas, has military in her blood. Both of her parents served in the armed forces — her mother 13 years as a sergeant first class and her father 25 years as a combat engineer — and that inspired her to pursue a military career.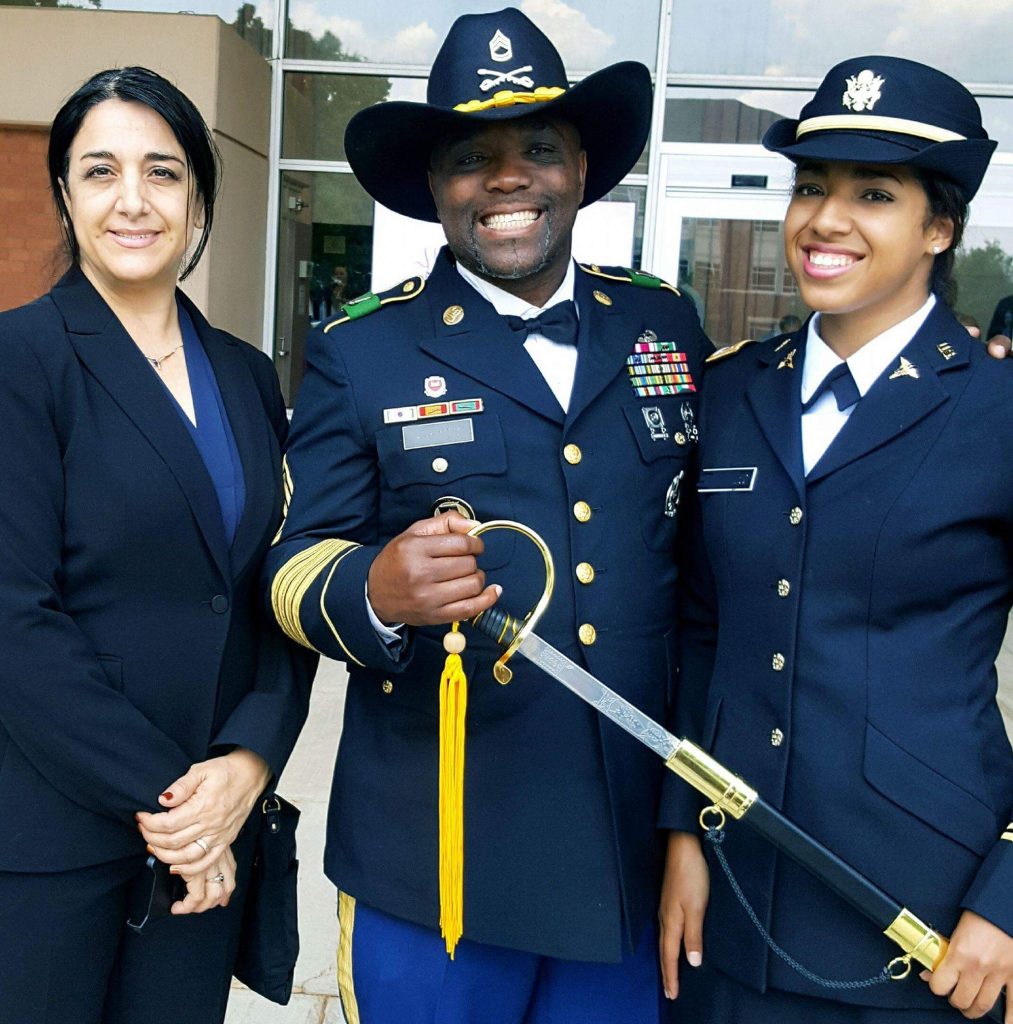 In high school, a family friend from church, Auntie Marion, shared stories of serving as a nurse during World War II. Marion continued to volunteer at a local hospital into her 90s.
"For someone to want to selflessly help others, it made me want to make a difference in people's lives, too," Lukas said of Marion.
Lukas is now stationed at Camp Humphreys in South Korea specializing as a behavioral health nurse. She works in the inpatient behavioral health unit at Brian D. Allgood Army Community Hospital and prior to serving in Korea, she completed the psychiatric/behavioral health nurse course at Walter Reed National Military Medical Center in 2021.
While Lukas has served in other nursing specialties, behavioral health is her passion.
"I know there is a huge stigma surrounding mental health in the military. I realized that if I wanted to see change, I could be that stone that causes a ripple effect in helping soldiers feel heard."
Lukas focuses on helping people in times of crisis, showing them they are not alone, they are heard, and they do matter.
"I try my best to show them that someone genuinely cares and that no matter how far they fall, they can still rebuild their foundation and grow," she said.
Serving in Korea has provided Lukas with challenges and opportunities. She hosts a segment called Mental Health Mondays on the Armed Forces Network radio show, which broadcasts to 15 military installations in South Korea. She discusses the struggles faced in Korea and the resources and tools available to those serving. Her nickname on the radio is Motivation.
In October, Lukas also presented on moral injury, burnout and the mental health strain of Covid-19 on health care workers during the 38th Parallel Symposium. Before presenting, she learned she was the recipient of the DAISY Award for compassionate nursing.
The DAISY Award For Extraordinary Nurses was created in 1999 by the Barnes family after the passing of their son, Patrick. The family wanted a way to express gratitude for the nurses who provided extraordinary compassionate care. Today, more than 5,400 health care facilities and schools of nursing in all 50 states and 33 countries and territories present the DAISY Award. Nurses are nominated by anyone who experiences or observes extraordinary compassionate care being provided by a nurse, including patients, family members, other nurses, physicians, other clinicians and staff.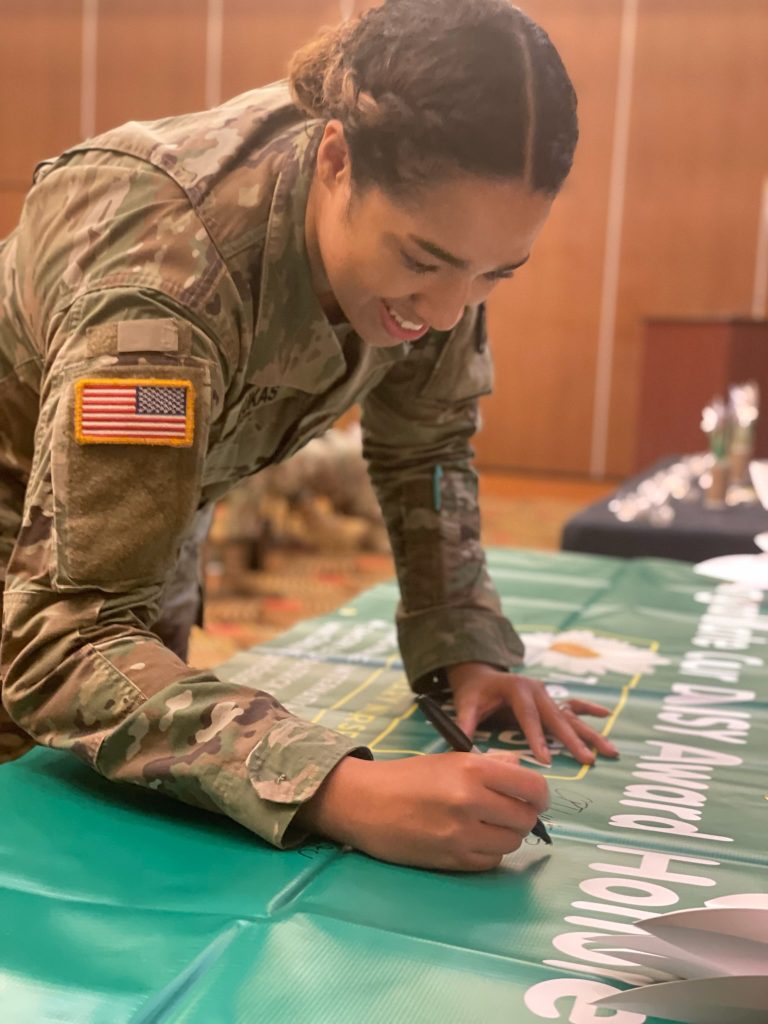 This past May, Lukas facilitated Nurses Week celebrations for the hospital. She raised over $9,000 to fund activities that included a pancake breakfast and carnival, gifts for each staff member, a pair of metal chopsticks and a spoon reading "Nurses Week 2022." She also created a time capsule with positive and encouraging messages to be opened in five years and coordinated with the clinics at other Korean bases to participate as well. For her efforts, she received her first Hospital Commander's Coin.
In the future, Lukas hopes to become a nurse educator to share her passion for behavioral health and continue to spread awareness on ending stigmas in the military regarding mental health.