Since 2014, the Georgia Statewide Area Health Education Centers (AHEC) program office at Augusta University has worked to help Georgia students studying to become advanced practice registered nurses (APRN), physician assistants (PA) or physicians.
One way AHEC has helped is by providing administrative funds for tax deductions for community-based preceptors, also known as volunteer or community-based faculty, who are instrumental in clinical training in the state.
"The Georgia programs have a lot of competition from offshore and out-of-state schools who pay community-based preceptors to take students," said Denise Kornegay, associate dean for AHEC. "We don't pay in Georgia, and, if you know anything about health professions educations, a significant part of that clinical training occurs in community-based sites with volunteer community faculty."
New legislation now provides additional incentives.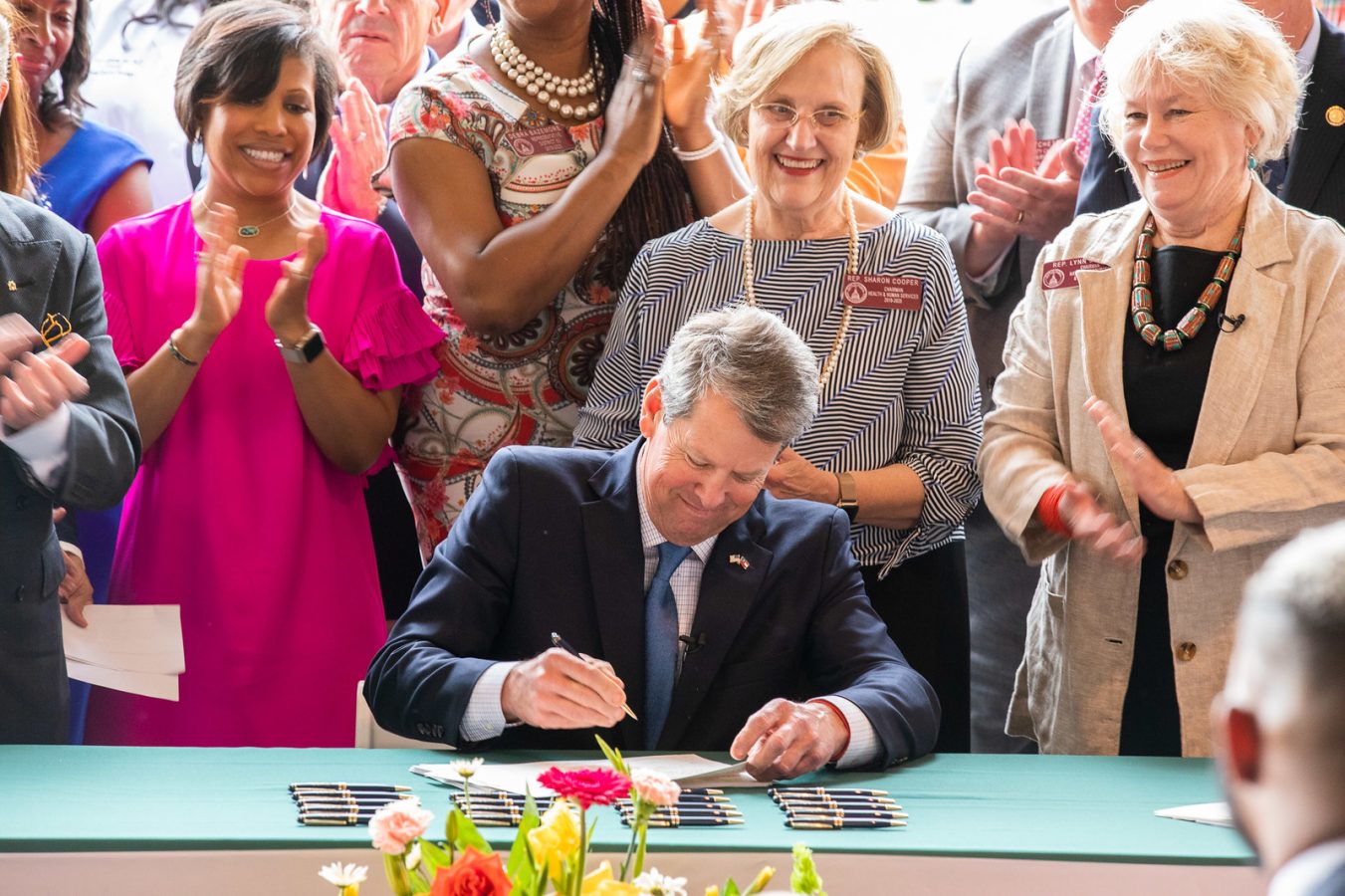 The Preceptor Tax Incentive Program bill, signed April 24, offers a tax credit instead of a deduction, helping to support students without taking anything away from education programs in the state.
A tax credit directly decreases the amount of personal income taxes owed by an eligible preceptor instead of lowering the total amount of taxable income, as a deduction does.
"So, if you owe the state $13,000 in personal income tax, with a tax credit of $10,000 you would only have to write a check for $3,000," Kornegay said. "A credit has a cash value."
The Preceptor Tax Incentive Program works to encourage Georgia physicians, advanced practice nurses, and physician assistants to provide community-based training for students of Georgia academic programs rather than those from offshore or out-of-state programs.
"Some years ago we were looking at this problem. The state has invested significant resources in expanding medical schools, APRN programs and PA programs, but we can't educate and graduate these students without the community-based training sites," Kornegay said. "The Preceptor Tax Incentive Program was born from the question, 'How can we recognize and give some recognition or reward to these community-based faculty for taking students from Georgia programs?'"
Georgia was the first state to enact a Preceptor Tax Incentive Program when it began the program in 2014 as a tax deduction incentive. The deduction worked and has helped volunteer faculty.
"As more and more people have discovered that you can pay in Georgia, from outside our borders, the competition has gotten severe," Kornegay said. "We know from the data that students who do their training in the state — their education and training in the state — are far more likely to stay in Georgia."
Five years after its inception as a tax deduction, 17 other states have looked to emulate Georgia's program, including Maryland and Hawaii, which passed tax credit legislation, and Colorado, which passed a more limited and modified version.
Those involved in the legislation in Georgia continued looking for better incentives for preceptors around the state.
"We knew for this program to be really impactful we needed it to be a credit instead of a deduction," Kornegay said.
And after three years of trying, they were successful.
The new bill abolishes the old program and its limitations, opening the program's eligibility to include advanced practice nurses and physician assistant preceptors who are uncompensated and who are taking students from both public and private state programs. The bill also removes the definitions of specific rotations allowed, switching from a minimum number of rotations to a maximum of 10.
The Medical College of Georgia has provided the administrative funds to the Statewide AHEC Program Office to administer this program on behalf of the state.
"That's a significant investment that MCG made that benefits all of the medical schools, all of the PA programs and all of the APRN programs in the state, public and private," Kornegay said.
For more information about the Preceptor Tax Incentive Program contact Denise Kornegay. Individuals interested in registering can contact the AHEC Office at (706) 721-8331 or by email for assistance.