He has spent more than two decades developing his career and building a reputation as an internationally known researcher in the field of leukemia. Now, Dr. Jorge Cortes is bringing his experience to the Georgia Cancer Center at Augusta University to lead a team he says has the potential to compete against other top cancer centers in the United States.
"During the interview process, I met with a lot of the leadership at Augusta University and the faculty at the Georgia Cancer Center," said Cortes, director of the Georgia Cancer Center. "I was very impressed by their commitment to the community and their service to the cancer patients. The employees feel very connected to their community and the community feels very connected to the cancer center."
Cortes, who was hired in February 2019, officially joined the cancer center team full-time on Sept. 3. He spent the first month learning about the basic science research happening in the Georgia Cancer Center's M. Bert Storey Research Building, as well as learning about the experiences of the cancer patients at the Outpatient Services clinic and how the team of doctors, nurses and other support staff work together to meet the patient's every need.
Cortes came to Augusta from the MD Anderson Cancer Center in Houston, where he spent the first half of his career developing new treatment options for patients with acute myeloid and chronic myeloid leukemias (CML). His connection with his patients is one reason why Cortes has been involved with multiple translational research projects, as well as clinical trials during the development of multiple tyrosine kinase inhibitor drugs, including Bosutinib and Ponatinib. The Food and Drug Administration has approved both medications for patients with CML. He also led the development of Omacetaxine, which was approved for CML, and more recently of glasdegib, which has been approved for the treatment of patients with AML not eligible for intensive chemotherapy.
His current research emphases include development of new therapies for leukemia, developing predictive models for outcome, reducing the toxicity of cancer therapy, and improving quality of life of patients with leukemia.
"Having a direct connection with my patients is critical to the work I do," Cortes said. "You should never forget why you're doing this job. It's not to publish a paper or discover a new gene. It is to help patients."
Leading new developments to improve cancer care
As director of the Georgia Cancer Center, Cortes will provide leadership and drive new developments in the basic science, translational research and clinical trial programs. He will also be tasked with building new — and expanding existing — cancer care clinical programs to meet the needs of patients across the state of Georgia. Cortes will also play a key role in developing educational programs to meet the future need of medical, surgical, and radiation oncologists and support staff in Georgia. He will also serve as a community catalyst for the cancer center by spending time in the communities where patients live and work. These key areas will position the Georgia Cancer Center to compete for a National Cancer Institute designation.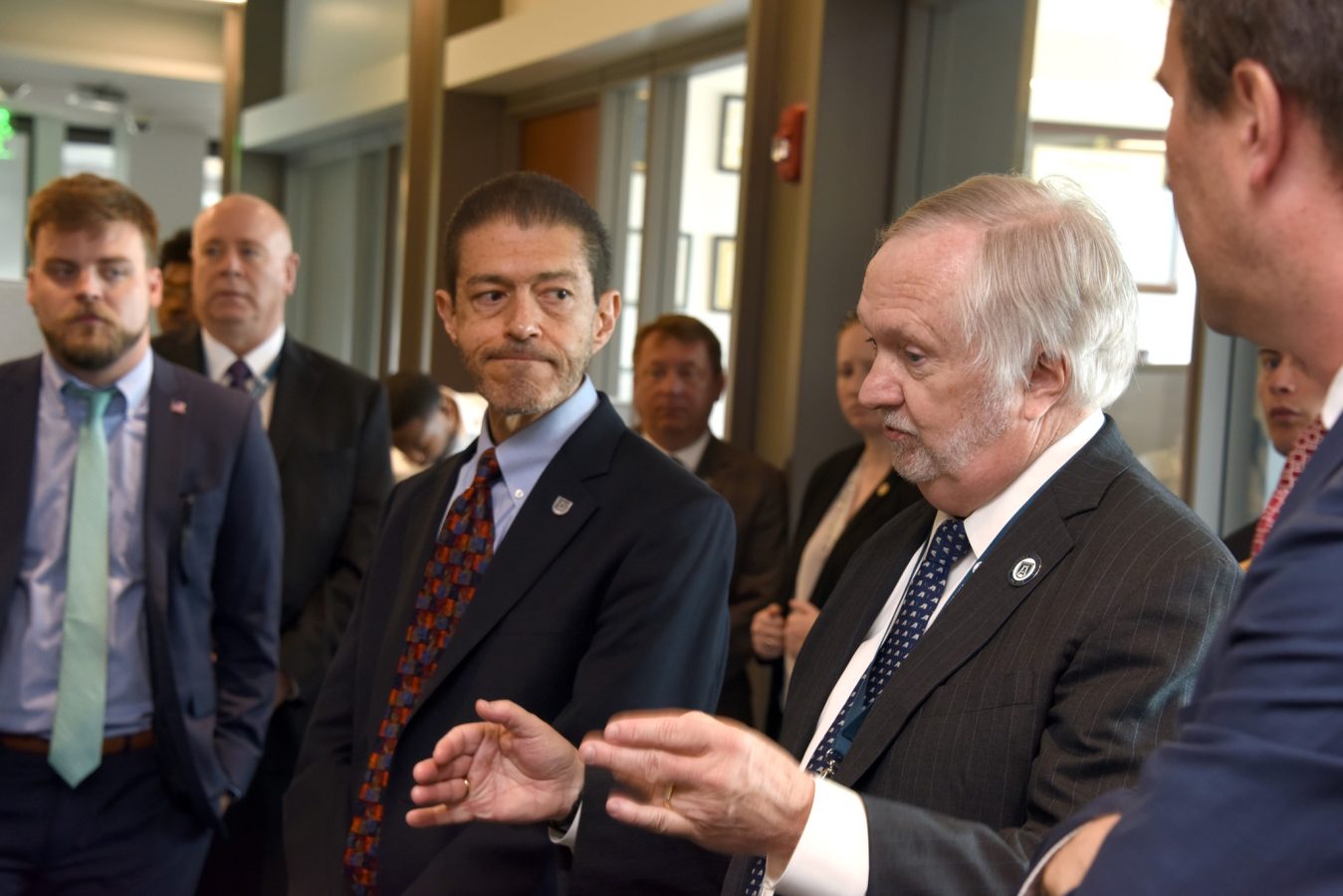 While he knows it won't be done overnight, Cortes said he is committed to the Georgia Cancer Center for the long-term.
"This is not a stepping stone in my career," he said. "I'm here to work for many years to see that this place becomes and continues to grow into a great institution. I want to be a part of a team that builds something people can proudly talk about and that will bring people from all over the world to see because of our great research and our stellar patient care."
Cortes knows how quickly the knowledge around cancer research, new treatment options and prevention opportunities can change. He said he doesn't just want the cancer center to keep up with the changes — he wants to see the team leading the development.
And Cortes said he knows it will take teamwork to make it happen. In late September, he took part in a statewide conference hosted by the Georgia Society of Clinical Oncology. It was a chance to see first-hand the comradery and cooperation between cancer physicians in Georgia.
"I think every oncologist working in Georgia is committed to the same principle of making sure that, in this state, every patient has access to good care," he said. "This reinforces our conviction that everything we do in this field is for the patients. Whether it's research in the lab, clinical research, cancer education or clinical care, it's all to give hope to our patients and provide them with the best opportunity to fight and beat cancer."
Because the Georgia Cancer Center serves communities of minority and underserved cancer patients, Cortes believes we have the opportunity to build a lot of good programs, provide good service, develop good science and create educational programs.
"We must remember there's a lot of our population out there that doesn't have the same access and the same opportunity as others living close to Augusta's River Region," he said. "It's important that we do not forget all of these individuals. They get cancer; they have needs. It's our responsibility to serve them."
Helping rural and minority communities
This kind of rural outreach has been a cornerstone in his career going back decades. In the late '90s, Cortes, along with Dr. Tim Hughes, a doctor based in Australia, and the late Dr. John Goldman, whose office was located in London, started an organization that would bring advancements in treatment options to patients in countries across the globe with large minority populations. Their organization, the International CML Foundation, provides educational activities as well as tools for diagnosis and treatment to people living in Latin America, Africa and Asia.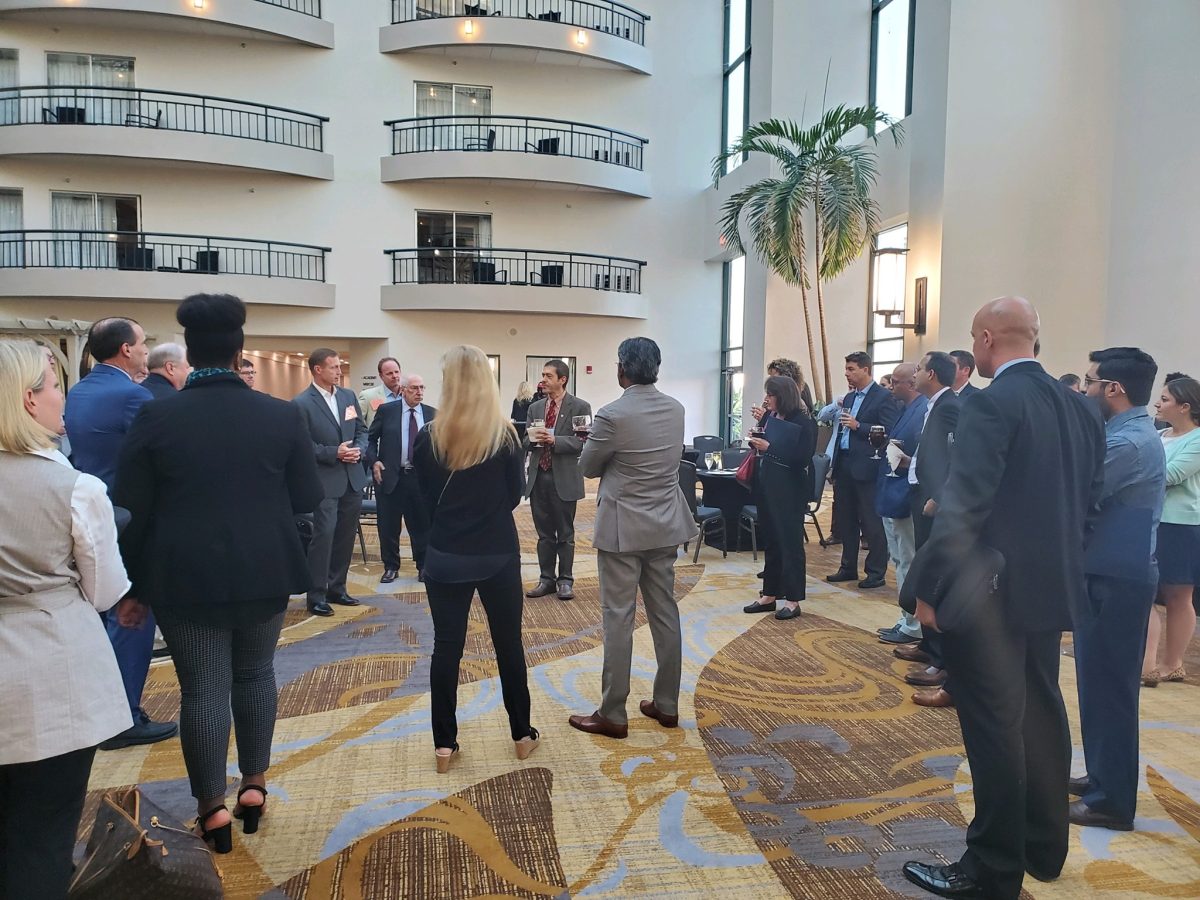 "Just giving hope to a patient and their loved ones through the opportunity for treatment is a reminder of why we do this work," he said. "The patients really want that opportunity to fight this cancer with their ally in the hospital in fighting something so difficult. Unfortunately not all patients have access to the great advances we have in this disease, so we want to make sure that the progress we make does not leave anyone behind."
Cortes wants the cancer center team, as well as all Augusta University leadership and employees, to know he is here to help our faculty and staff to deliver the best care possible to patients, as well as build a robust clinical and translational research profile. He said this team has the expertise to take care of patients so they don't have to travel to other parts of the country or the world to find cutting edge clinical trials.
"I want people to know that this is a place that's going to be very active and engaged in the community," he said. "We want our patients to receive excellent care while doing great research that will make an impact on the lives of those in the communities we serve."