The College of Science and Mathematics received numerous grants throughout the past year, and Dean John Sutherland played host to a celebration of those accomplishments Sept. 6 at the Maxwell Alumni House.
Sutherland said the research and collaborations are an important part of Augusta University's transition towards becoming a comprehensive research university.
"We had a very good year, bringing in five major external grants," Sutherland said. "I think everybody enjoyed hearing about who was involved, the various collaborations between our faculty, and the engagement of our students in the research. The subject matter ranges from cancer biology of cells growing in culture to the ecology of marine and coastal environments and other diverse areas. It's exciting that we have this broad range of research going on within the College of Science and Mathematics."
The principal investigators, Drs. Jessica Reichmuth, Jennifer Bradford, Angie Spencer, Josefa Guerrero-Millan and Laurence Miller, all spoke briefly about their grants.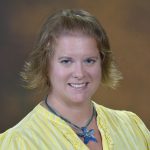 Reichmuth's project, "Altered by a man-made cut: how an obsolete navigational channel affects estuarine dynamics," is a collaboration between faculty at Augusta University and Georgia Southern.  The project received a two-year Coastal Incentive Grant funded by the Georgia Department of Natural Resources Coastal Resources Division for over $80,000.
The goal is to measure all levels of the food web from phytoplankton to large fish, as well as water quality parameters, to investigate the effects of the Noyes Cut, an alteration of the Satilla River estuary by the Corps of Engineers in the 1930's.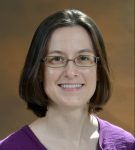 Bradford received a National Institute of Health R15 grant, which stipulates the involvement of undergraduate students in the research.  Her project, "Delineating microglial NF-kappaB signaling in glioblastoma growth and therapy," was awarded $443,996. The project is designed to advance knowledge about the relationship between microglia and glioblastoma, as well as how the nuclear factor-kappaB signaling pathway contributes to this disease.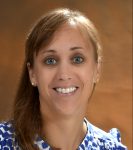 Spencer received a National Science Foundation grant for $905,444. Her project, entitled "Promoting Opportunities and Pathways for Undergraduate Persistence in Science, Engineering, Technology, and Mathematics," will fund scholarships over a period of three years for 30 or more students pursuing bachelor's degrees in biological sciences, chemistry, mathematics or physics.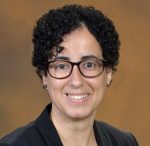 Guerrero-Millan was awarded a $70,000 grant from the American Chemical Society Petroleum Research Foundation for her project, "Effects of surface charge density in water-oil interfaces." She said conventional oil recovery methods involve the formation of emulsions when water is injected to force the flow of crude oil to the head well. Her project will use microfluidic devices to mimic the pores of the rocks and improve our understanding of the processes that control how oil is extracted.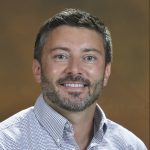 Like Bradford, Miller received a comparably funded NIH R15 grant. The goal of his project, "Age-related functional consequences and treatment of pain," is to improve treatment of pain-related behavioral dysfunction in older adults by obtaining new knowledge on the role of aging in the expression and treatment of clinically-relevant, pain-related depression of behavior.
Miller said the student-centric grant will provide research opportunities with mice. He hopes this project will help him develop new ways of studying pain at the preclinical level.
"There's a transformation going on in pain research these days. People are understanding that the old methods, while they were valuable, are missing some key angles to studying pain," Miller said. "I want to establish a battery of preclinical models for studying the functional consequences of pain. I'm also looking to use those models to examine variables that influence the effects of opioid analgesics. We know that they're long established as effective pain relievers, but clearly there are issues related to abuse potential. So we're interested in examining those variables as well as using procedures to assess other classes of drugs that maybe haven't traditionally been considered for pain relief, but may have some promise if we consider the appropriate targets."
All five expressed gratitude for the amount of collaboration that went into their projects, as Sutherland noted.
"Collaborations are good; they promote healthy and productive research," said Sutherland, who said there was plenty of teamwork from within departments in the college, the faculty and students, and other institutions within the University System of Georgia.
Dr. Gretchen Caughman, executive vice president for academic affairs and provost, said that celebration is key for "all the wonderful things we're doing here in the College of Science and Mathematics."
"It takes so many hours, and so many people to even apply for a grant. And then, when it comes to fruition and the grant is awarded, it's just a wonderful celebration," she said.
Caughman was excited to hear about all of the collaboration across not only the departments but between the Summerville and Health Sciences campuses. She noted that the funding of these grants represents an enormous step forward in terms of the goals that were laid in place at the time of the university's consolidation.
"We had a lot of great things before in our legacy institutions, but now they're really starting to crystallize into something that's so much more," she said. "The other key factor for me was that a number of those grants are built out of research projects in which undergraduate students have been involved. The support that this faculty provides for our undergraduates is producing impressive results, not just for the students but for the faculty themselves."
Caughman said it was important to have these multiyear projects in place in anticipation of the college's move to the new College of Science and Mathematics building, knowing that it will provide a great working environment for the faculty and students.
"At the end of the day, it's about the people, the researchers and their interactions with one another. It's going to be great to see it continue and grow into so much more," she said.