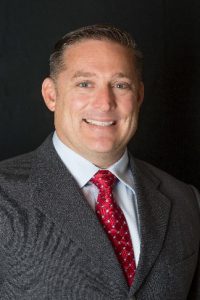 Military ethics instructor, chaplain and highly-acclaimed thought leader Anthony Randall will speak at 6 p.m. Wednesday, Jan. 31, in Augusta University's Jaguar Student Activities Center Ballroom on the university's Summerville Campus. The free event is part of the university's Russell A. Blanchard Distinguished Lecturer in Ethics program and made possible by an endowment from Georgia Bank & Trust in memory of Dr. Russell A. Blanchard.
For over 20 years, Randall has worked in his community and the military in various capacities, including being a mentor for the Major League Baseball and the Army Special Operations Unit as well as leading a 350-person military congregation and serving as Army Ranger with seven deployments to Iraq, Afghanistan, and Egypt.
Randall is the founder of Vanguard XXI, LLC., a consulting company providing leadership training to pastors, executives, and high-performance organizations such as the Pittsburgh Pirates, the Free Methodist Church, the University of Colorado Executive MBA program, Emory University, and Georgia State University's Robinson School of Business.
He earned a bachelor's degree from West Point and received his master's degrees from Emory University and Denver Seminary. He also graduated from the U.S. Army's Command and General Staff College, and is currently pursuing a doctorate from Fuller Theological Seminary.
For more information about this event, contact the James M. Hull College of Business at 706-737-1418.