Parking Lot 10 on the Health Sciences Campus will close permanently on Friday, May 10, as site work begins for the construction of the new College of Science and Mathematics at Augusta University.
Lot 10 is the large gravel lot adjacent to the J. Harold Harrison, M.D. Education Commons and the Dental College of Georgia. All vehicles must be removed from Lot 10 by 7 p.m. Barriers and construction fencing is expected to go up beginning May 11.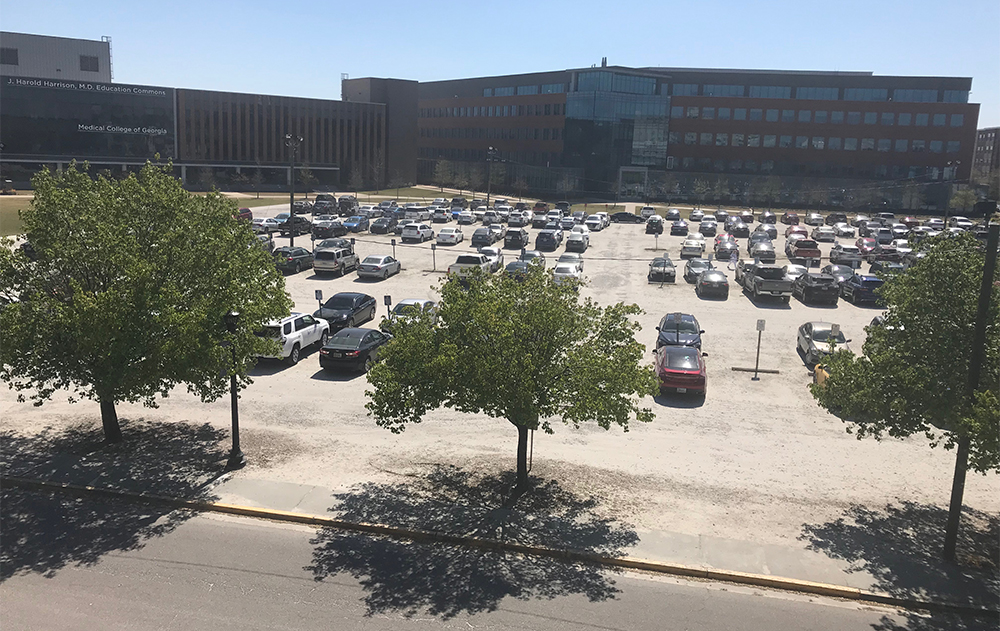 A plan has been developed to provide alternative parking for faculty, students and staff affected by the lot closure. Additional parking — about 70 spaces — is being provided in Lots 35 and 36, which should reopen in late May. Also, about 400 more spaces will be created in Lot 55 (former Kroger lot).
Be sure to take advantage of the university's free JagExpress shuttle service for fast, convenient, and safe transportation. Nearly 20 shuttles run approximately every 8-10 minutes to pick up students, faculty and staff from perimeter lots and shuttle them to and from most major campus buildings, as well as from campus to campus.
Get JagExpress route information and download the PassioGO app for iOS or Android and utilize real-time shuttle tracking to better plan your commute.
For details on parking and other information about the new College of Science and Mathematics, please see the Frequently Asked Questions on the web link.
As Augusta University continues to grow Beyond Boundaries, please visit Jagwire frequently for important campus updates.