The 2022 annual meeting of the Southeastern Psychological Association (SEPA), which was held March 23-26, included a special tribute to one of its most well-respected members and leaders, Dr. Harold Moon, professor emeritus of Augusta University. The program's presenters included four distinguished psychologists and was entitled "The Future of SEPA and Other Scholarly Psychological Organizations, A Symposium in Honor of W. Harold Moon."
Moon had personally served with distinction as president of that organization, and his influence contributed to a legacy of Augusta University faculty members, graduate students and undergraduate students making scholarly presentations at the annual SEPA conference.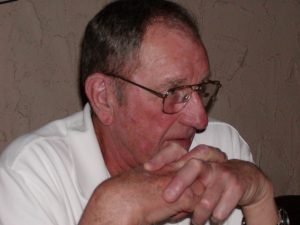 Dr. Stephen Hobbs, professor emeritus of psychology and former chair of the Department of Psychology at then Augusta State University, presided at the symposium. Hobbs, a colleague of Moon for many years, provided a retrospective of Moon's distinguished career.
A native Georgian, Moon earned his PhD in clinical psychology from Florida State University. He was serving as the assistant chair of the psychology department at Auburn University when, in 1971, the position of chair in the psychology department at Augusta College opened up. Dr. Jane Ellis, assistant professor in the department who had come to know Moon while completing her master's degree at Auburn, recommended that Moon be considered for the vacant chair position. Moon quickly accepted the position when it was offered. 
His leadership in that capacity soon led to the approval in 1973 by the Board of Regents of a master's degree program in clinical psychology at then Augusta College, the institution's first full-time, daytime graduate program. Not long thereafter, Moon was named graduate dean at the college.
This was at a time when it was reported that Augusta was the largest city in the country without a community mental health center, so Moon became a driving force locally in establishing one. Next, he became a co-founder of the Bert Yancey Mental Health Golf Tournament, now in its 28th year. The benefit tournament financially supports the local chapters of the National Alliance on Mental Illness, Mental Health America, the Depression and Bipolar Support Alliance, and most recently the Augusta campus of the Georgia Consumer Mental Health Network. AU's Department of Psychological Sciences continues to be an annual sponsor of that event.
Moon took on leadership roles with other professional organizations at the local, regional and national levels. He served as the president of the college's chapter of Phi Kappi Phi, an organization which honors outstanding academic success, and he helped to organize the local chapter of the Honor Society of Psi Chi, which recognizes student achievement in psychology. Moon later served as national president of that organization.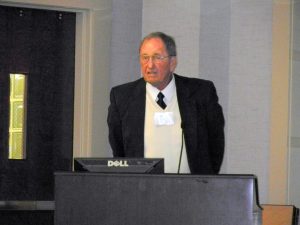 Even after his retirement from ASU in 1996, Moon remained engaged professionally. Indeed, it was then that he was elected president of the Southeastern Psychological Association for 1998-1999.
In addition to his community, professional and administrative contributions, Moon earned a reputation as a great teacher who inspired generations of students. A host of his students from both Auburn University and Augusta College went on to earn graduate degrees and to become teachers, administrators, researchers or providers of mental health services.
After an eventful and productive career, Moon passed away in December of 2020.
Dr. Tadd Patton, associate professor of psychology and assistant department chair, reflected on Moon's legacy: "His passion for promoting the science of psychology was evident until the end. Indeed, his energy and enthusiasm were contagious and will be missed."
Through his teaching, professional service, administrative leadership and community activism, Moon emerged as a notable figure in Augusta University's history. His legacy continues through the W. Harold Moon Scholarship Endowment established in his name which benefits graduate students in psychology based on their academic merit and financial need.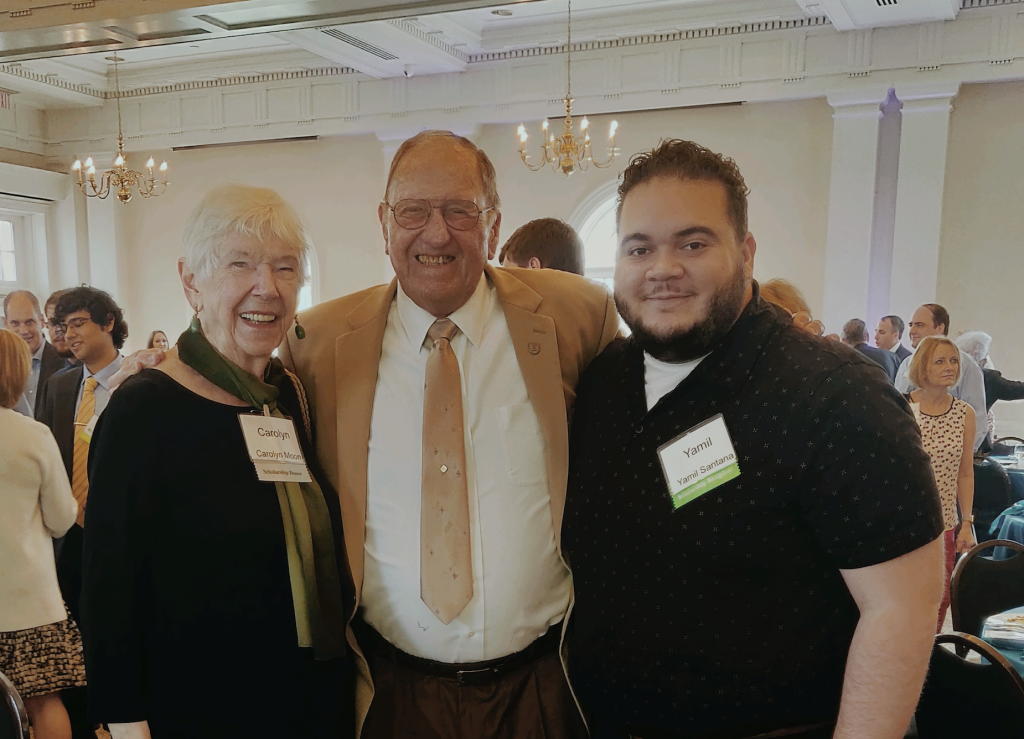 A legacy of impact at SEPA
Moon's leadership in the Southeastern Psychological Association contributed to a legacy of Augusta University faculty members, graduate students and undergraduate students making scholarly presentations at the annual SEPA conference. This year, 17 AU students and seven faculty from the Department of Psychological Sciences presented at SEPA.
Moreover, a remarkably large number of Augusta University's faculty members have served as elected SEPA officers. Past SEPA leadership from Augusta University and its legacy institutions include:
Dr. Bill Spears, President: 1973-1974
Dr. Harold Moon, President: 1998-1999
Dr. Steve Hobbs, President: 2003-2004
Dr. Deborah Richardson, President: 2007-2008
Dr. Sabina Widner, Secretary/Treasurer: 2008-2013
Dr. Gina Hammock, President: 2013-2014