Lindsay Moore, alumna of the Master of Science in Medical Illustration program at Augusta University, recently published her second book, Yoshi and the Ocean: A Sea Turtle's Incredible Journey Home.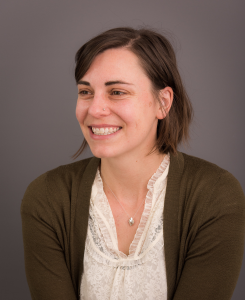 The story follows the journey of a rehabilitated loggerhead sea turtle named Yoshi who, after 20 years in the care of the Two Oceans Aquarium in Cape Town, South Africa, was released into the wild.
Three years after her release, Yoshi's tracking tag sent its last signal in the spring of 2020. She had traveled 25,000 miles from Cape Town and found her home in Western Australia.
Yoshi and the Ocean is the second book Moore has authored and the third she has illustrated.
Moore is well prepared to research and illustrate marine life. Prior to earning her master's degree from Augusta University, she studied marine biology and fine art at Southampton College in New York. Also, her previous illustrations for children's literature focus on aquatic animals, including a polar bear and a pod of orcas.
But Moore was new to marine herpetology — the study of oceanic amphibians and reptiles. Therefore, research and development for Yoshi and the Ocean took her over a year.
"My information came from books, peer-reviewed research journals, a necropsy guide, webinars and interviews with scientists," she said in an interview with The Mitten, the official blog for the Michigan chapter of the Society of Children's Book Writers and Illustrators.
"I spoke with someone who cared for Yoshi, and sea turtle researchers in Australia and the States. I even emailed a sea turtle anatomist who helped me with choosing the right color for sea turtle lungs. I have a fear about perpetuating myths or old information, so I try to dive really deep into primary research and pay close attention to when the articles were published."
Moore, a 2009 alumna, came to Augusta University as a double-major in art and science, hoping to combine her interests in a tangible way. That's what made the medical illustration program such an excellent fit.
"My two years in graduate school taught me to think differently about how I work. Even though many of the tools we use are similar, an artist approaches fine art differently when compared to the way an artist approaches an illustration project," she said.
"I quickly learned that medical illustration is not just the combination of art and science, or drawing pretty hearts and brains and bones. It is learning to communicate complex scientific information to an audience. It stretches you to see what can't be seen, communicate what's difficult to grasp and always for a specific audience. I had to learn visual storytelling."
Moore said her graduate education at Augusta University helped her become a better artist, observer and communicator — and helped her transition into children's literature.
"Armed with this new way of thinking, it was a natural progression from medical illustration to children's literature. I love diving into new topics and figuring out how to communicate them to my audience: elementary students."
Yoshi and the Ocean: A Sea Turtle's Incredible Journey Home is available online and at local independent bookstores.