R.J. LaCoursiere, PharmD, a pharmacist at Augusta University Medical Center Emergency Department, has been recognized as an Opioid Safety Champion by the Georgia Pharmacy Foundation.
The foundation is the nonprofit arm of the Georgia Pharmacy Association, which represents the state's pharmacists, pharmacy technicians and their patients. The foundation's mission is to advance the quality of health care for patients in Georgia communities through the profession of pharmacy.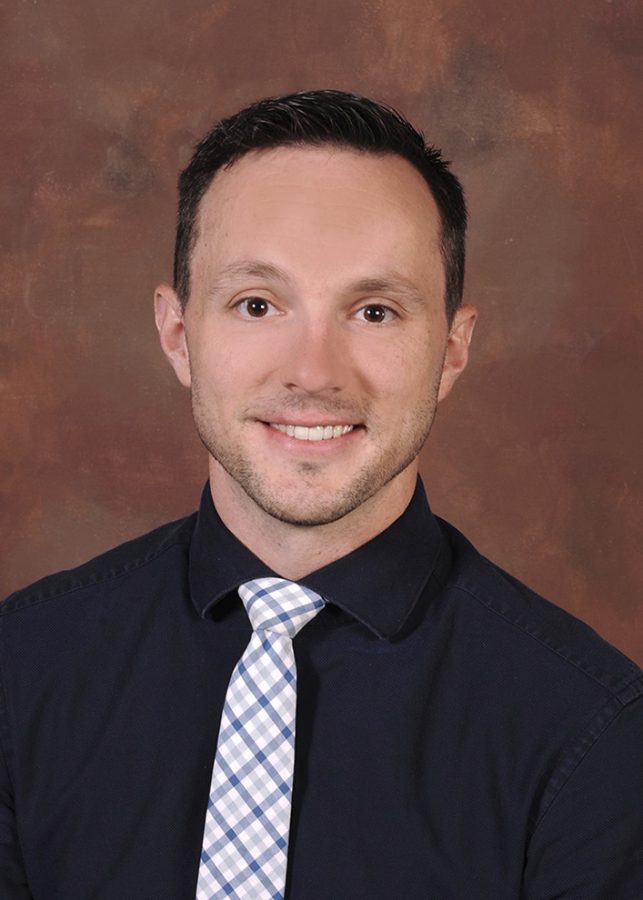 LaCoursiere completed a series of educational programs aimed at reducing opioid-related overdoses. He is one of a small number of pharmacists in Georgia to complete the program. He earned his pharmacy degree from Jefferson College of Pharmacy in Philadelphia and relocated to Augusta in 2018.
"My team and I are frequently involved with managing analgesia, opioid withdrawal, and opioid overdoses. When my manager told me about the Opioid Safety Champion and some of the other resources available on the GPhA website, I felt that this designation might lend credibility to some of my team's upcoming initiatives," LaCoursiere said. "We recently assisted with rolling out the relatively new practice of inducting patients on buprenorphine/naloxone (Suboxone) when they present to the ED in opioid withdrawal and have expressed interest in recovery. This has greatly enhanced our ability to treat a disease with limited treatment options."
AUMC is a level one regional trauma center and receives trauma victims of all types, often using opioids to treat traumatic injuries. There is an organization-wide awareness of the need for opioid safety best practices and the pharmacy team has intentionally reduced the amount prescribed and dispensed.
"When we use opioids for traumas, we use short-acting opioids like IV fentanyl, something that's not going to stick around too long in the body," LaCoursiere said. "We're using doses that are not going to overly sedate people or give them a euphoric effect that they might want to experience again. We try to use the smallest amount necessary to adequately treat their pain.
"I hope that by setting up an opioid safety program, we can help increase awareness, decrease stigma, and better equip our colleagues with the tools they need to care for patients struggling with opioid-related health issues. Increasing access to medications like buprenorphine/naloxone and naloxone ensures safe and effective treatment options for providers and patients."
The Georgia Pharmacy Foundation just launched its Opioid Safety Champions program to recognize pharmacists and the teams that implement opioid safety best practices, fighting opioid misuse in their own communities. Mike Crooks, PharmD, who leads the opioid safety workgroup for the foundation, said some new processes pharmacists learn include counseling patients on how to administer naloxone.