Augusta University Medical Center's Healing Arts volunteer program strives to bring smiles and joy to the patients, families and employees who spend time in our facilities. Healing Arts includes a wide range of artistic areas, such as visual, musical and performing arts. Among those talented artists is Augusta University's very own noted nature photographer, Dr. Bill Lutin.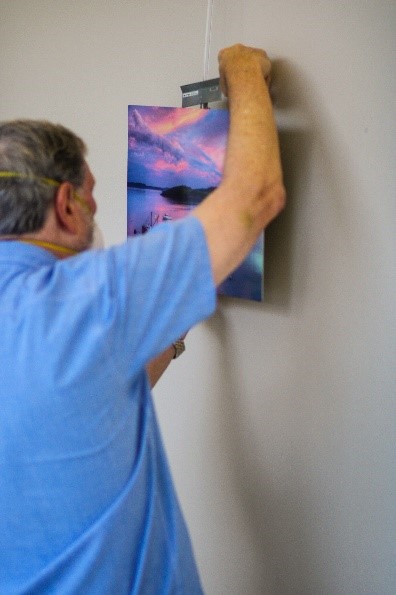 Lutin, a pediatric cardiologist at the Children's Hosptial of Georgia, has been capturing the beauty of nature in photos for over 20 years and has been volunteering for almost 10 years. Specializing in landscape photography, many of his breathtaking pieces have been featured in magazines and most recently, he celebrated winning the scenic category in the annual Phinizy Swamp Nature Park annual photo competition.
Lutin said he volunteers with the AU Healing Arts program to add some smiles to visitors' faces.
"I remember walking the halls as a pediatric cardiologist and this wall of art would always bring a smile to my face and brighten my day. Now I get to do that for someone else."
In speaking with Lutin, you can sense his spirit of giving and we at Augusta University are immensely grateful for his acts of kindness and his continued dedication to volunteerism.
Lutin's summer exhibition will be displayed on the second floor of AU Medical Center for the next two months and all featured photos will be available for purchase.
If you have questions or would like to inquire about becoming a part of the Healing Arts volunteer program, please reach out to the office of Volunteer Services and Community Engagement.