Fourth-year head coach Chris Howell enters the 2020 campaign with four seniors, eight juniors and 20 sophomores and freshmen on the Augusta University baseball team.
The team looks relatively young on paper, but Howell feels he has the right mix of players to not only compete, but also to help build up a baseball program that has had only four winning seasons in the past 15 years.
"I'm happy with our numbers. We have athletic guys that can bounce around (and play more than one spot) and that helps," said, Howell, who is 54-88 overall and 36-59 in the Peach Belt Conference. "We have eight guys that started as freshmen and now they're juniors. They've been in this league and they know what it's about. It's a great league day in and day out."
Howell will depend on his upperclassmen to lead the way this year, but he did acknowledge how crucial it is to have that experience entering the season, from lifting weights in the morning to afternoon practices.
"They know what it takes and what they have to do … they know the preparation," Howell said. "It's tough to explain to some of these new guys, the energy and the feel of a Peach Belt game, even on the road. At home, you're familiar with it, but when you go on the road, it can be unfamiliar for a lot of these new faces. For the upperclassmen that have been in some high level baseball those are the guys that have to step in and be ready to go."
While Howell said the game is faster at the college level, he said the biggest thing the incoming players need to remember is to not complicate the game. "It's still a game of baseball. We've been playing it for a long time; just keep it simple, have fun and enjoy the competition."
Howell said North Georgia, USC Aiken, Columbus State and Young Harris all have good squads and pointed out the conference has had a lot of success over the past few years in the regional and national championship settings. The Jaguars added Claflin to their schedule this year, which finished 25-18 and joined the conference as an associate member last season.
But Howell knows his squad will have to take care of themselves and not worry about what everyone else is doing.
"We have got to keep our goals and perspective; we've got to take one day at a time," he said. "We have to get in the (conference) tournament. That's our goal. That's one of the things this group is working toward every day. They've got to work hard, play hard and play the game the right way. Be good to the game and the game will be good to you."
| | | |
| --- | --- | --- |
| Rank | Team | Points |
| 1. | North Georgia (8) | 117 |
| 2. | Columbus State (1) | 97 |
| 3. | Young Harris (2) | 92 |
| T4. | Georgia College | 87 |
| T4. | USC Aiken | 87 |
| 6. | Flagler (1) | 73 |
| 7. | UNC Pembroke | 64 |
| 8. | Georgia Southwestern | 48 |
| 9. | Francis Marion | 46 |
| 10. | Lander | 45 |
| 11. | Augusta | 25 |
| 12. | Claflin | 11 |
Top players returning
Aron Chick, senior, right-handed pitcher: He was granted a fifth year of eligibility. Finished last year in the starting rotation and should begin there again. He was 1-4 with a 4.91 ERA with 58 strikeouts and 23 walks.
Mason Robertson and Trent Maddox, juniors, infielders: Robertson played in 48 games last season, hitting .324 with 40 runs scored, 58 hits (12 for extra bases), 33 walks and 11 stolen bases. Maddox, who was named to the Preseason All-Conference Team, hit .289 in 47 games, was second on the team in RBI (40) and had a slugging percentage of .479. Howell said his guys up the middle both started as freshmen and have two full seasons of PBC play under their belts. They will bring maturity and depth to the infield.
Carrington Evans, junior, outfielder: Evans has been part of the team for the past three seasons and took a medical redshirt last season. Howell said you learn a lot when you get hurt because "you sit up here and kind of analyze everything that's going on … so he's going to be a big part of what we're doing."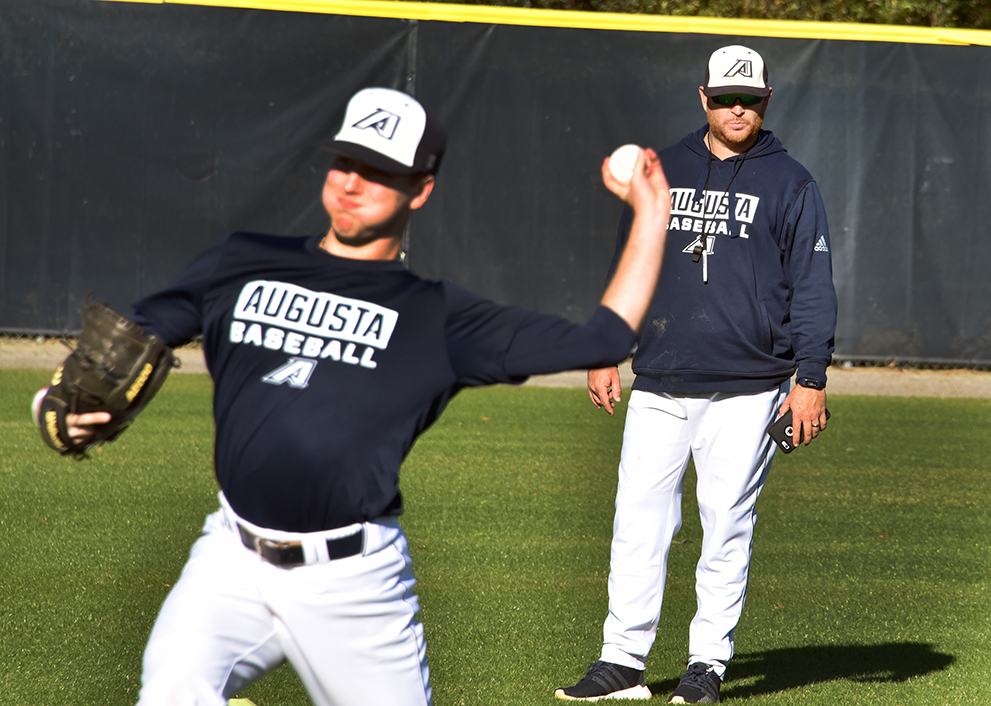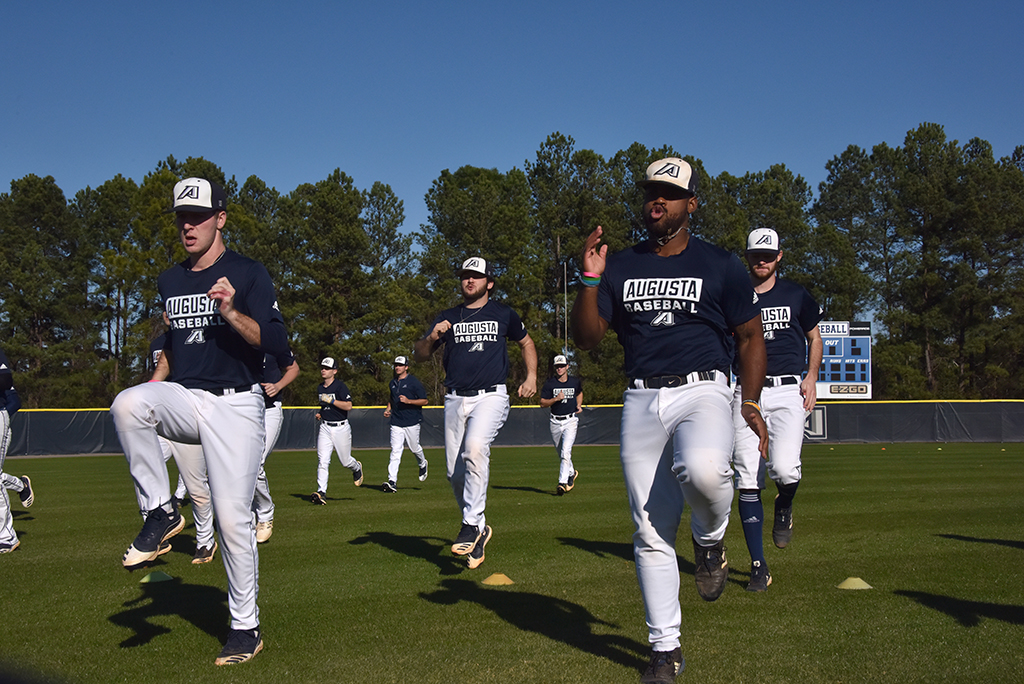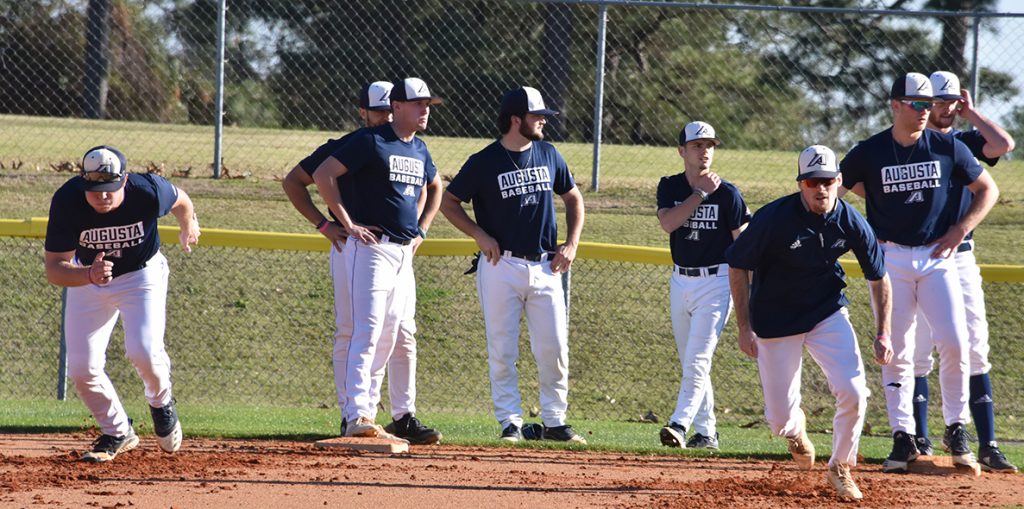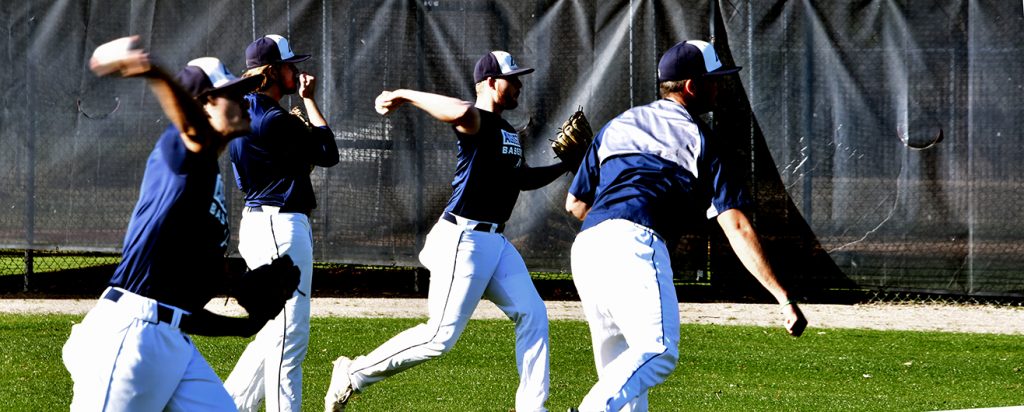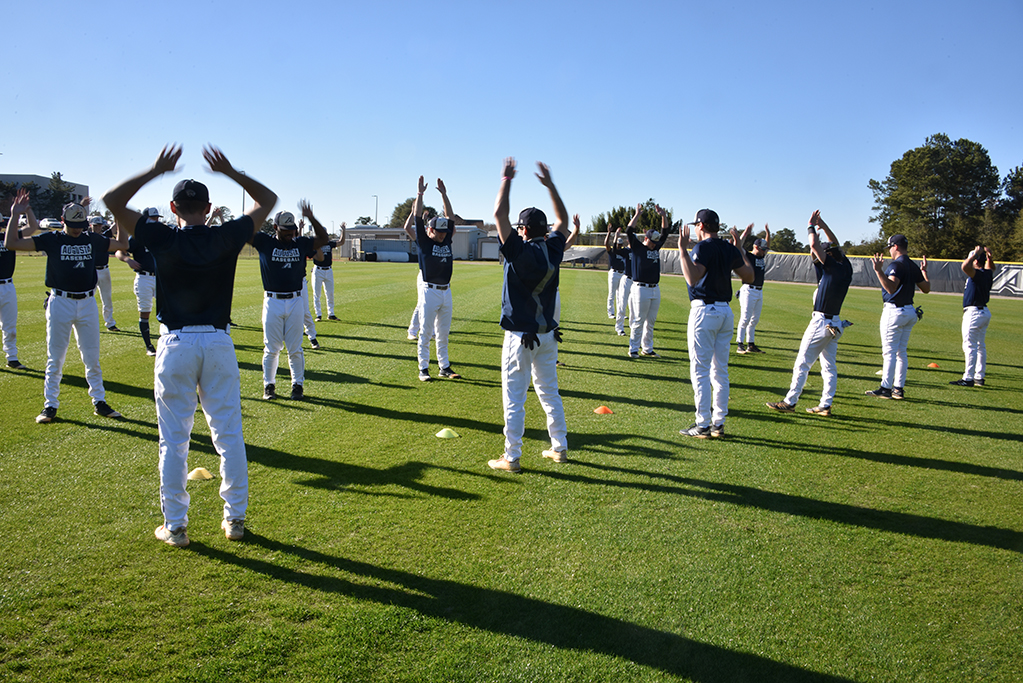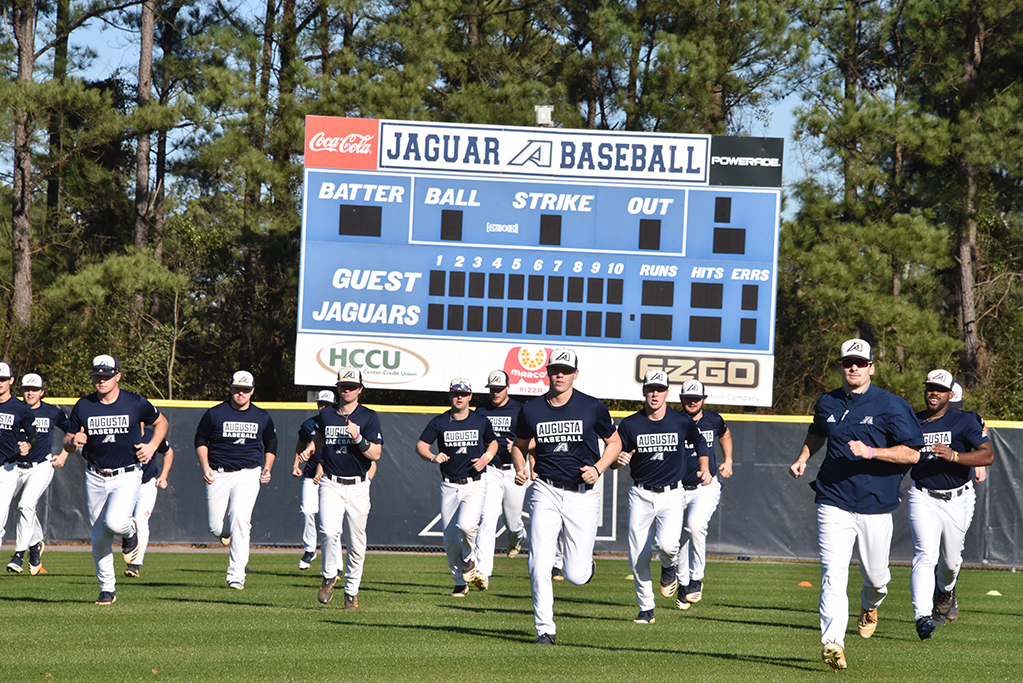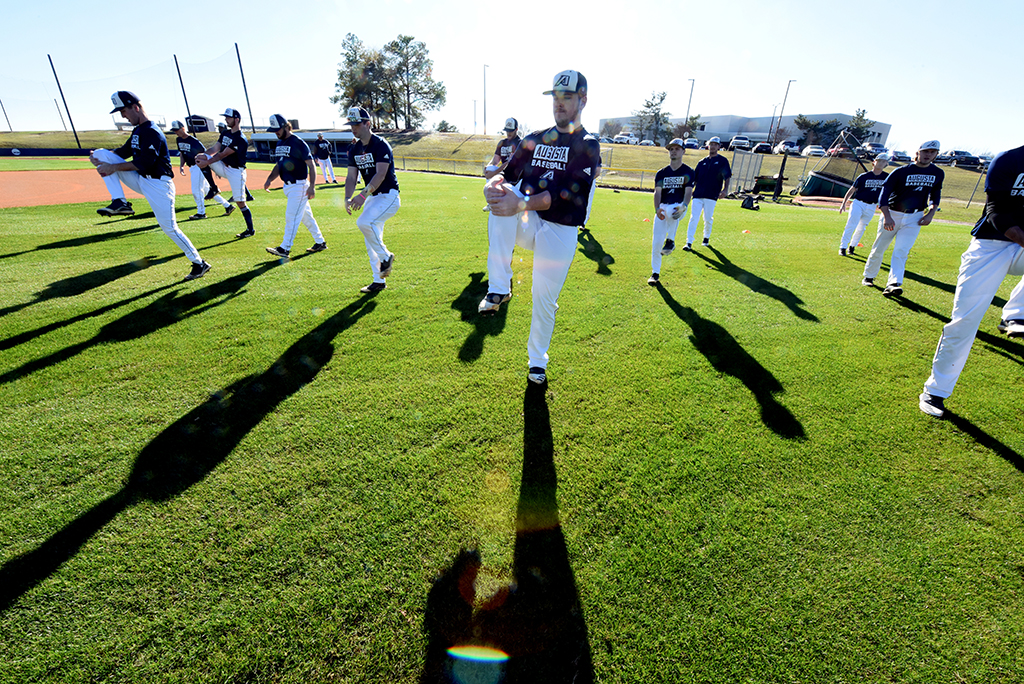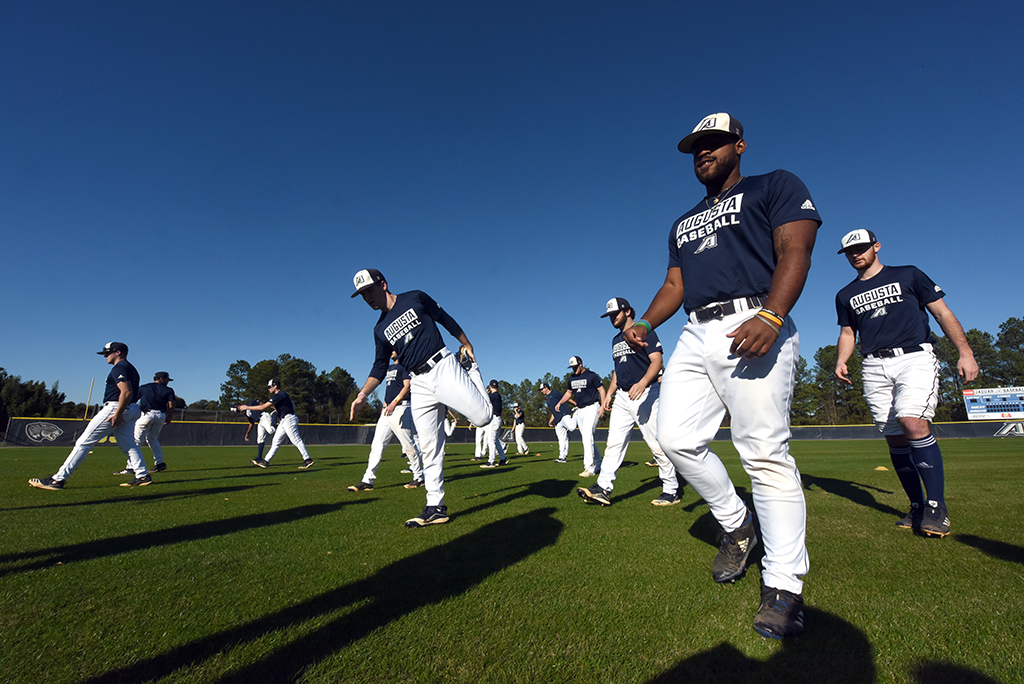 Top newcomers to watch
Theron Powell, junior, outfielder: Named first team All-Conference at Roane State Community College last year. Has a chance to play outfield and hit in the middle of the lineup this year.
Skylor Murphy, junior, outfielder: Played in 39 games for Augusta last season and hit .271 and had 32 hits and 24 runs scored. He has a chance to continue playing every game this season.
Beau Hanna, sophomore, catcher: He was drafted by the Boston Red Sox in the 12th round of the MLB First-Year Player Draft. He hit .266 with seven homers and 38 RBI. He will see more time at first base this season.
Austin Heard and Will Cantrell, freshmen, right-handed pitchers: Heard graduated from Hillgrove High School in Powder Springs, Georgia, in 2019, where he posted a career ERA of 1.68. Cantrell graduated from Chestatee High School in Gainesville, Georgia, and had a 1.59 ERA with 91 strikeouts as a senior.
Key dates
The Jaguars open up conference play against Georgia College on Feb. 7-9 at Jaguar Field in their home opener. Games will be played at 2 p.m. Feb. 7-8, and the Feb. 9 game will be at 1 p.m. These will be the first three games at home after starting the season at Alabama Huntsville on Jan. 31-Feb. 1 and Mars Hill on Feb. 4.
Augusta will have its longest homestand of the season from March 4-15. The Jaguars will play Saint Rose on March 4, PBC rival Columbus State on March 6-8 and Mars Hill on March 11 before closing out with another conference series against North Georgia on March 13-15.
The second annual Baseball Border Bash at SRP Park in North Augusta will be at 6:35 p.m. April 2 against USC Aiken. Individual tickets go on sale to the general public at 9 a.m. Friday, March 13, at the SRP Park Box Office. Fans can make online purchases starting at 10 a.m.
"Our guys are excited about that game," Howell said. "(The experience last year) was phenomenal. To play in a facility like that means everything to these guys. They're dreamers and for them to get to experience that, it gives them a taste of the next level. That's just a step closer … the GreenJackets took real good care of us."
Click here to view the baseball schedule.