Augusta University sophomore JaHahn Sullivan says volunteering means a great deal to her.
She gives back to the community once a week at Augusta University Medical Center, and enjoys doing so alongside her friends as part of one of her clubs, such as Medical Bill Relief Program of Augusta.
Now, Sullivan and other student volunteers can use JagPulse, a new community engagement platform designed to connect students, as well as faculty and staff, with local and regional nonprofit and grassroots organizations.
"A platform like JagPulse will be very beneficial. In addition to providing a portal where you can log your volunteer hours across multiple events, we now have the opportunity to interact with many nonprofit organizations and give them the assistance they need," said Sullivan, who is studying Pre-Clinical Laboratory Science in the College of Allied Health Sciences.
She is also a JagPulse Ambassador, which entails helping AU students network in their community and demonstrating how simple it is to receive volunteer hours and create an impact.
"With the debut of JagPulse, finding volunteer opportunities will now be better than ever," Sullivan said. "At Augusta University, we are successively undergoing a big and greatly needed transformation."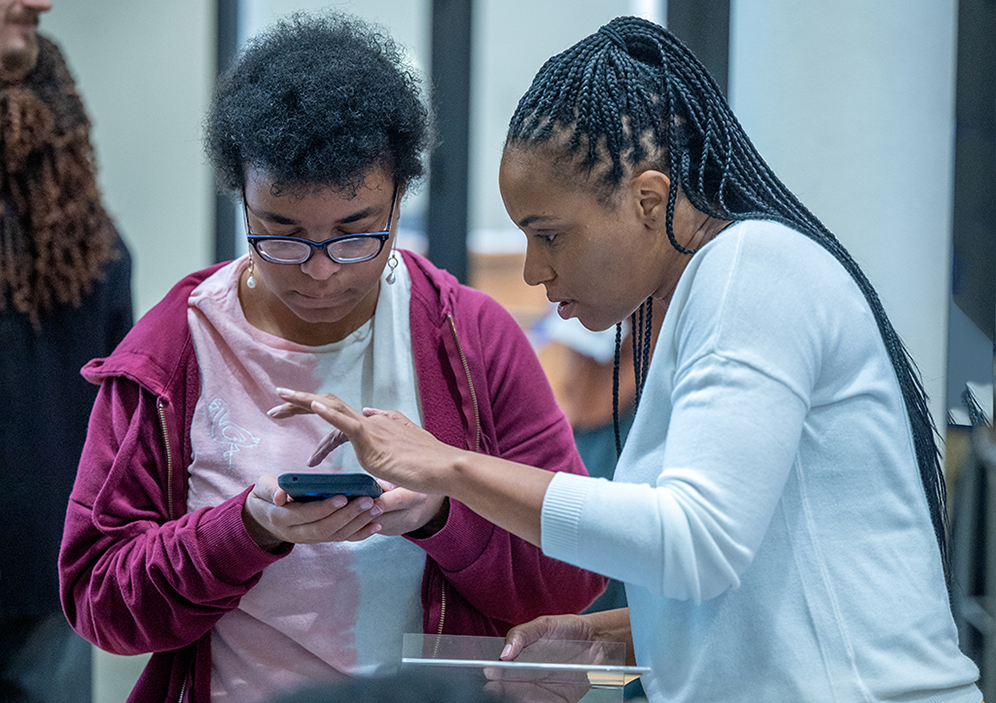 Augusta University's Volunteer Services & Community Engagement team hosted two launch parties on Jan. 18-19 to celebrate the platform's launch. The implementation of JagPulse also supports the university's strategic plan goal of achieving the Carnegie Classification for Community Engagement by 2026.
According to its website, the Carnegie Foundation for the Advancement of Teaching sponsors elective classifications for those institutions that have made extraordinary commitments to their public purpose. The elective classifications are managed on behalf of the Carnegie Foundation by an elective classification central office at the American Council on Education.
"The widespread use of JagPulse to track service will allow for AU to have a single repository to house and track community engagement data," said Kristie Johnson, community engagement manager for Volunteer Services & Community Engagement. "AU has always made an impressive impact on the Augusta community; the use of JagPulse allows us to quantify that impact."
Johnson said more than 200 students were introduced to the platform while also getting a chance to interact with community partners in attendance.
"All the students, faculty and staff that attended were eager to learn more about JagPulse," Johnson said. "Students were mainly interested in the ability to track their service-learning and volunteer hours. Community partners were excited to start posting their events and volunteer needs on the platform."