This Jagwire series features people from around Augusta University and AU Health who keep JagNation running. Email the media relations team to share your story. This week we talk to Leslie Slantis of Pediatric Endocrinology.
Where is your spot in JagNation?
Nurse navigator for Pediatric Endocrinology.
How long have you been a part of JagNation?
Thrity years.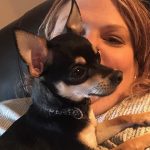 Most interesting thing about your job?
The patients we serve have diagnoses such as type 1 diabetes, growth hormone disorders, early puberty and hyperthyroidism, just to name a few. I enjoy being able to teach patients and families how to care for themselves or their child and live their best life in spite of their diagnosis.
Favorite thing about JagNation?
The spirit of exploring/research. People are inquisitive. They are trying to determine the best way to do things to provide them with the best possible outcome for patients. During this COVID-19 crisis, for example, we have seen so many different departments come together to find ways to best combat this disease.
Family:
My husband, Tony; my sons Harrison and Dalton; daughter, Kelsey; and spoiled rotten dog Thor.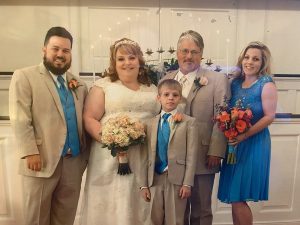 Hobbies:
Shopping, scrapbooking, reading, traveling.
Something the JagNation does not know about you?
I played the clarinet in the band in middle and high school. I love all t ypes of music, and know the lyrics to many songs, which I love to sing to my patients and co-workers.
How has COVID-19 changed/affected your job?
I am currently deployed to the Children's Hospital of Georgia in the PICU as support staff.