In this series, Jagwire continues to feature people from around Augusta University and AU Health who keep JagNation running. Email the media relations team to share your story. This week we speak to Joe Webber of CEPaR.
Where is your spot in the JagNation?
Here, there, and everywhere; a little of this and a little of that. I'm the director of the Office of Critical Events Preparedness and Response. CEPaR is the emergency management function for AU and AU Health, and flexibility is a requirement.
How long have you been a part of JagNation?
I've worked for the Board of Regents since July 2003, and at AU since April 2011.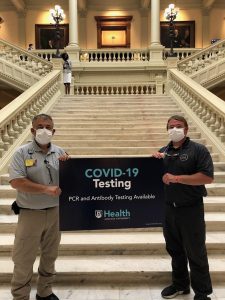 Most interesting thing about your job?
The opportunity to serve so many different students, patients, departments, staff and partners in very diverse circumstances. Relationships are the key to a successful career within emergency management and I strive to maintain healthy relationships with individuals across a wide spectrum. Knowing who to call and when is very important when a large part of the job is being a liaison and acting as a conduit for information to flow.
The world is a dynamic place and the opportunity to grow and learn is ever present. If you're not learning and growing daily, then you're becoming stagnant and being left behind. Threats and risks are continuously evolving and so must the planning and education to position ourselves to have the most possible positive outcome. Short answer: Boredom is NOT a risk.
Favorite thing about JagNation?
Being part of an organization with so much potential that provides and represents hope to so many. JagNation and my position have provided me the opportunity to learn, grow, and be a part of so many unique experiences. I never know what the day may present.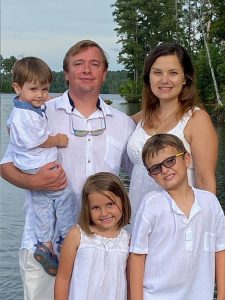 Family:
My wife, Melissa, 29 and holding; my sons Waylon, 9, and Weston, 2; my daughter, Irina, 7; and Bennie Boy the family pooch (rescue). My kids would also include all the critters they catch on a recurring basis: bullfrogs, toads, anoles, minnows, tadpoles, as well as our worm garden.
Hobbies:
I love to travel and believe life is fulfilled with experiences. I'm always looking to try new things. Nature is my sanctuary and I feel best when I'm in the great outdoors, whether that be on a mountain top or exploring a reef.
Something the JagNation does not know about you?
I have a Bachelor of Science and a master's in forest resources from the Warnell School of Forestry and Natural Resources at UGA (Go Dawgs, also a hobby). I worked on a farm growing up hand picking tobacco and rode pigs for fun.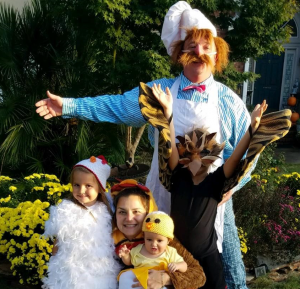 How has COVID-19 changed/affected your job?
Probably not enough room to list in this forum. Remember the flexibility is a requirement statement? Let's just say I've had lots of opportunities to gain new experiences, learn a tremendous amount, and add to my resume. It seems as though I went to bed in late January and woke up in October. I worked from the time I woke up due to my phone dinging to the time I went to bed, seven days a week, for several months.