For the second year in a row, Augusta University and the city of Augusta are coming together to commemorate the lives lost on Sept. 11, 2001.
"The significance of 9/11 continues to mean a lot as it grows in importance every year. The further away from the events we get, unfortunately the more likely we are to forget the magnitude and impact of that fateful day," said John Ryan, the emergency manager at Augusta University and AU Medical Center as well as coordinator for AU's Critical Event Preparedness and Response (CEPaR).
The event will begin at 8 a.m. Sept. 10 on the Summerville Campus. Noted Columbia County business leader Michael Siewert, also known as Signature Mike of Signature Interiors, will be master of ceremonies for the sixth annual memorial and the Stephen Siller Tunnel to Towers Foundation 5K.
The ceremony will feature Lora Huff singing the national anthem and the John Davidson Fine Arts Magnet School jazz band performing patriotic numbers. The Charlie Norwood VA Medical Center, Augusta Richmond County Fire Department, Richmond County Sheriff's Office and Augusta University ROTC honor guards will collaborate to present the colors and perform a ceremonial bell ringing at 8:46. Several Columbia County and Richmond County public safety agencies will be participating, including fire, marshal's and sheriff's offices.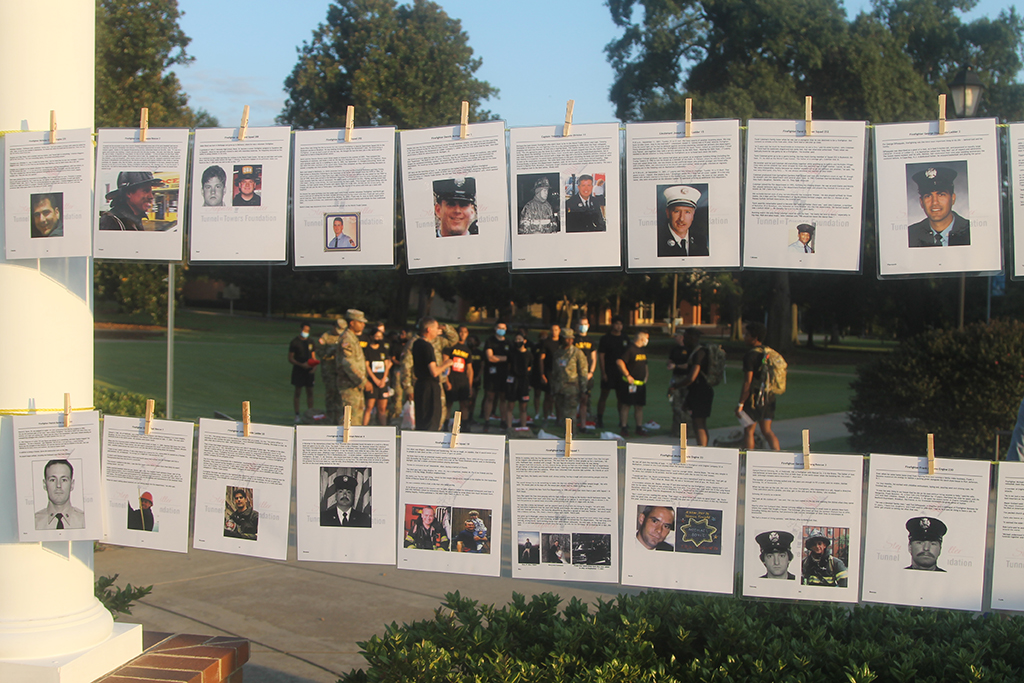 "If we don't purposefully pause to remember, then we miss an opportunity to educate the following generations who may not have even been born yet," Ryan said. "For me personally, I just want those of us who are grown to honor the pledge that we made to 'Never Forget,' and I want us to also take the time to make an effort to reach out to younger generations and make sure that they understand and also remember."
The Stephen Siller Tunnel to Towers Foundation's mission is to honor and support first responders and the military. The organization is dedicated to the memory of Siller, a fallen firefighter and father of five, who was off duty when the first plane struck. He drove to his Brooklyn fire station to retrieve his gear after hearing about the crash on the scanner.
Siller made his way toward the World Trade Center but discovered the Brooklyn Battery Tunnel was blocked due to security reasons. Determined to help, he strapped about 60 pounds of firefighter gear to his back and ran about 3 miles to the Twin Towers. After his death, the foundation was established by his six siblings in his honor.
In 2016, Ryan and his wife, Cornelia, established the Augusta chapter of the foundation and hosted the area's inaugural event that September. This year's run, which will begin at 8:46 a.m., will follow one lap (3.1 miles) around AU's Summerville Campus.
The 2021 event had almost 300 participants, and Ryan is hoping for a similar turnout this year.
"Last year, so many things aligned toward making it our best event yet, and one of those things was the alignment and inclusion of the city of Augusta and agreeing to move their 9/11 memorial service to our campus," Ryan said.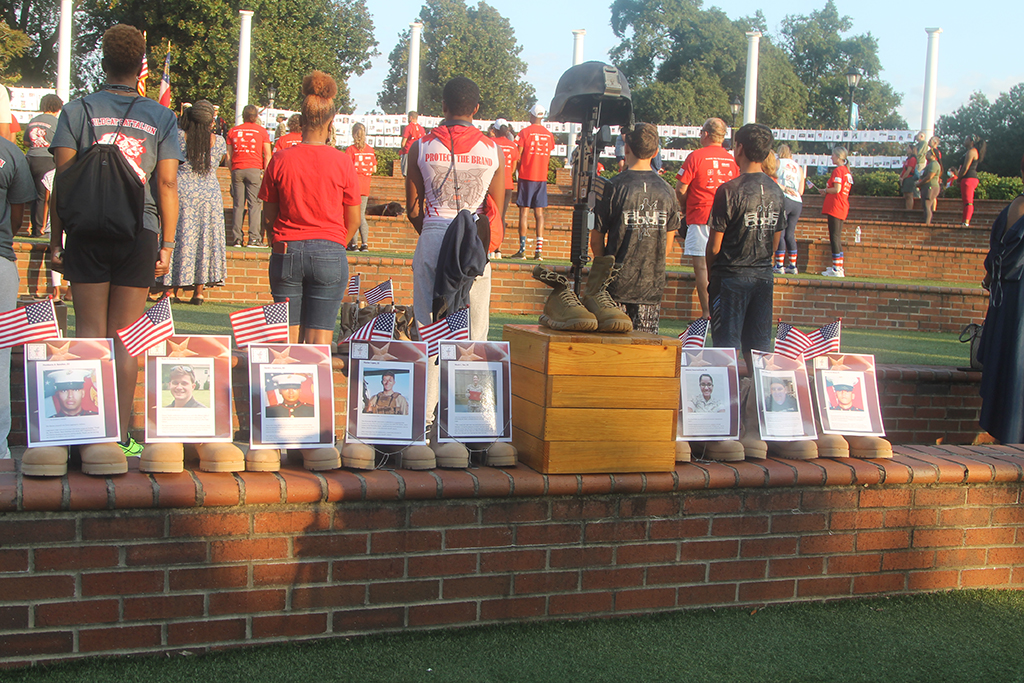 Dr. Stefane Raulerson, director of Military and Veteran Services, said they will once again host a vendor fair at the event as an opportunity for area businesses and military partners to show support for the community as well as honor the memory of Sept. 11.
"Our Student Veterans of America chapter is a 'hero level' sponsor this year, so we're happy that they were able to support the efforts in remembering 9/11, an event which drew many of them to military service," Raulerson said.
Ryan and Joe Webber, director of CEPaR for the past 11 years, are grateful for the tremendous amount of support shown by the city of Augusta and AU officials, including Augusta University President Brooks A. Keel, PhD, including their participation in this year's event.
Find more information on the Greater Augusta 5K Run/Walk at the Tunnel to Towers website. Participants can register or donate to the event. The funds raised will go toward building smart homes for wounded warriors. Military members running or walking in uniform as a group can register for free. Those interested in volunteering should contact Ryan at 706-495-6958.
The first 20 Augusta University students or employees to register can use the code GOJAGS to get 50% off registration.