In this new series, Jagwire will be featuring people from around Augusta University and AU Health who keep JagNation running. Email the media relations team to share your story.
Where is your spot in the JagNation?
I am a Perioperative Services Biomedical Technician in the Adult Operating Room. I have a wide scope of job duties on a broad-spectrum scale. I troubleshoot and repair equipment. I also coordinate with Biomed and vendors for repair assistance. I oversee all projects and repairs being done in the OR, work closely with Facilities and contractors. Also follow up after work is completed. My short legs cover a lot of ground across this campus daily, ranging from the R&E Building, Receiving Warehouse, Biomed, L&D, CHOG OR, Central Sterile Reprocessing, just to name a few.
How long have you been part of JagNation?
Since January 1994.
Most interesting thing about your job?
My job rotates very differently from day to day. I could be surplusing unwanted equipment one day, and deal with a broken computer or surgical equipment the next. Prioritizing is vital because sometimes, many problems happen at one time.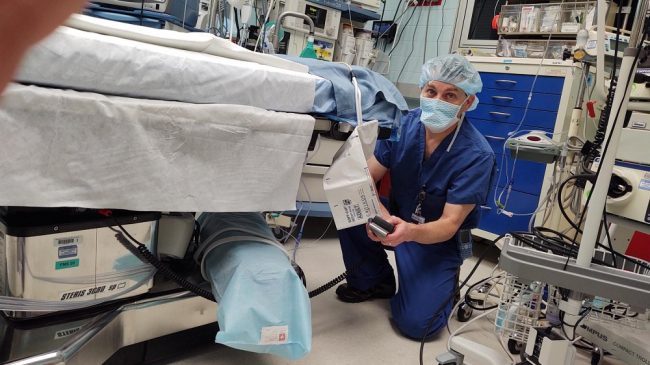 Favorite thing about JagNation?
In the beginning I felt a strong since of belonging. I knew that this was the only job for me. I have a work family and close friendships all across JagNation.
Family:
Wife Monica and two 4-legged children: dog Lucky and cat Bootsy.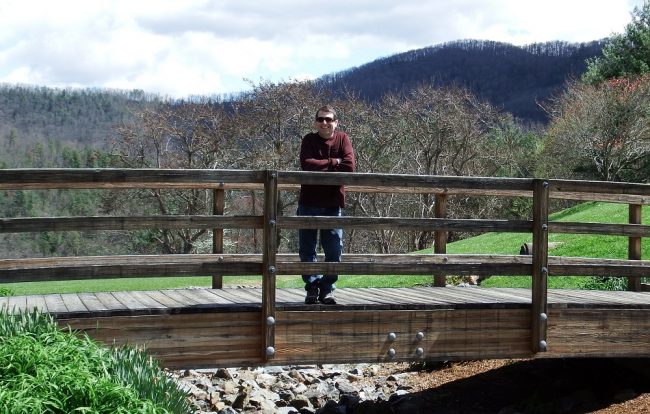 Hobbies:
Going to concerts, hiking waterfalls, watching movies, landscaping.
Something the JagNation does not know about you:
KISS is my favorite band and covered bridges fascinate me.
How has COVID-19 changed/affected your job?
The amount of operative cases has been lower (until this week). This has given me time to catch up on things that needed attention.