Augusta University's campuses have been busy in February with Black History Month recognition events.
Check out photos from the 20th annual Black Scholar Recognition Program as well as the annual African American Read-In.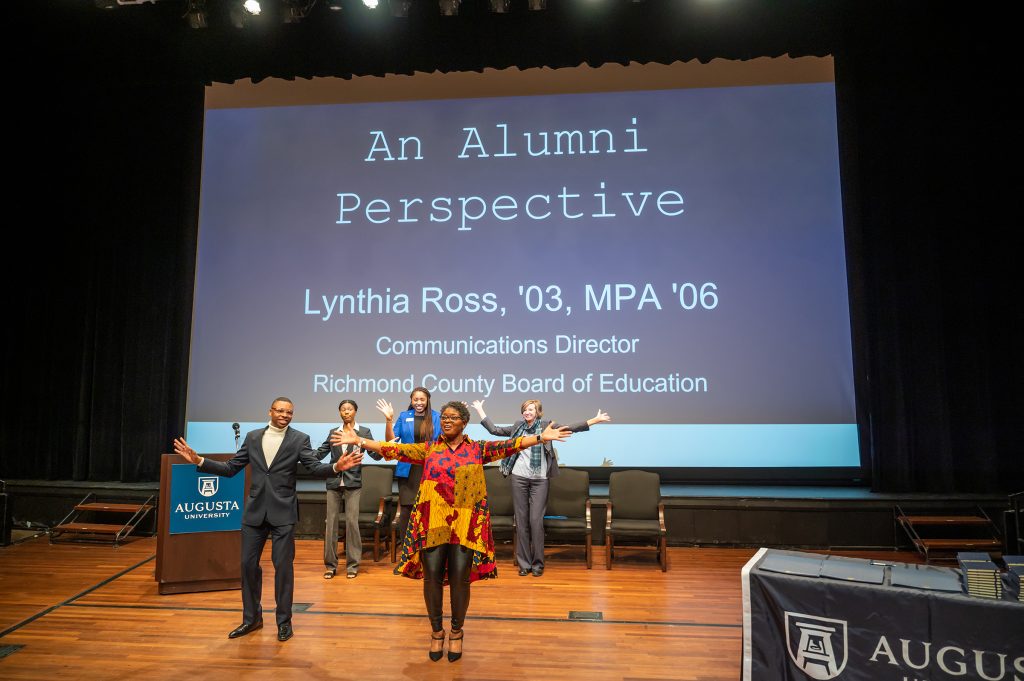 Augusta University's Office of Admissions hosted the Black Scholar Recognition Program on Feb. 13 at Maxwell Performing Arts Theatre. This yearly event celebrates the academic achievement of our area's best and brightest Black high school juniors enrolled in private and public schools in the CSRA. University colleagues, admissions staff and alumni engagement officials were on hand to celebrate the honorees, their families and high school officials.
Double Jag Lynthia Ross ('03, '06), communications and policy strategist for the Richmond County Board of Education, served as keynote speaker. Ross earned a bachelor's degree in communications and master's degree in public administration from Augusta University.
The annual African American Read-In took place Feb. 15 in the JSAC's Roscoe Williams Ballroom featuring Latria Graham, who is part of the Faculty Inclusive Excellence Initiative's Visiting Scholars program. Graham, an award-winning author, editor and cultural critic living in South Carolina, will serve as the program's long-term visitor, as she will be on campus for the entire spring semester. 
READ MORE: Visiting Scholars program brings diverse expertise to Augusta University with second cohort