Last semester, the Faculty Inclusive Excellence Initiative's Visiting Scholars program began with a first cohort comprised of three visiting faculty members. This semester, five new visiting scholars will bring their expertise and experiences to Augusta University's students, faculty and staff.
The quintet for the spring includes Latria Graham; Roger Ideishi, JD; Lillie Williamson, PhD; Julia López-Robertson, PhD; and Austin Shull, PhD.
Find out more about the FIEI Visiting Scholars program
"We are very excited to continue this program with another strong cohort visiting Augusta University," said Michelle Johnson, PhD, Visiting Scholars program coordinator. "We received wonderful feedback on our three scholars from the fall, and we are very excited for each of these visiting scholars for this semester. We want our students, faculty and members of the surrounding community to have opportunities to work and learn from individuals from various backgrounds."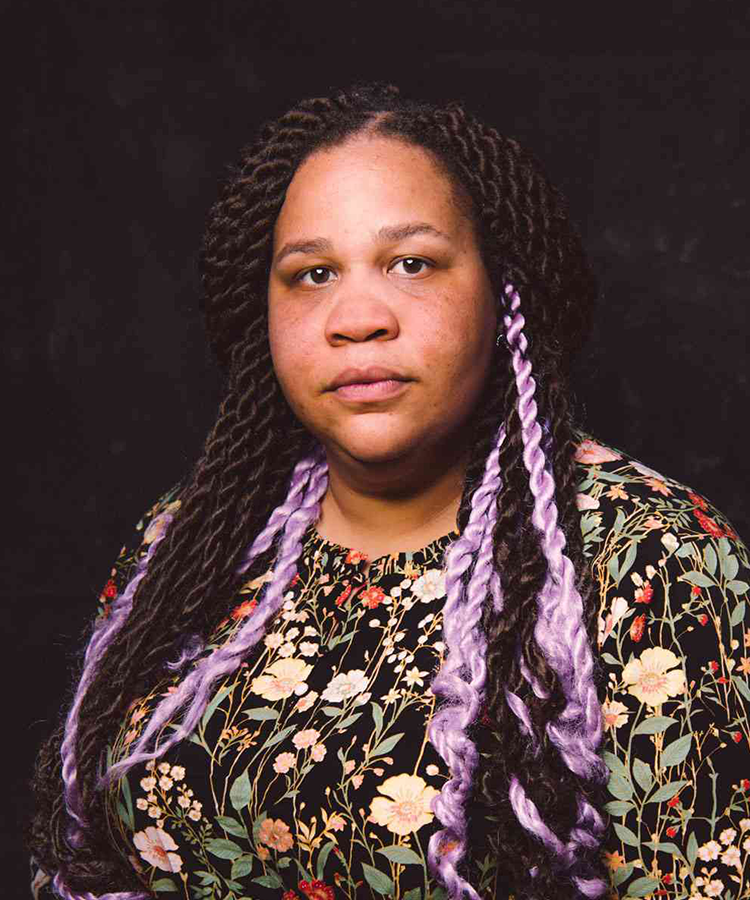 Latria Graham
Graham is an award-winning author, editor and cultural critic living in South Carolina, and she will serve as the program's long-term visitor, as she will be on campus for the entire spring semester. She is teaching ENGL3660, Introduction to Creative Nonfiction, was the keynote speaker for the recent African American Read-In and will lead multiple creative and professional writing workshops for students, faculty, staff and the community.
Graham is hosted by Seretha D. Williams, PhD, chair and professor in the Department of English and World Languages in the Katherine Reese Pamplin College of Arts, Humanities, and Social Sciences. Her writing interests include dynamics of race, gender norms and social class and her work has been featured in The New York Times, Southern Living, ESPN's The Undefeated, espnW and Teen Vogue, just to name a few.
"The Department of English and World Languages is excited to host Latria Graham. Her writing interests include southern culture, gender norms, and the environment," said Williams, chair and professor. "Ms. Graham describes herself as a journalist and fifth-generation South Carolina farmer, and we are certain our campus and community will appreciate learning more about environmental justice and the natural world in the South."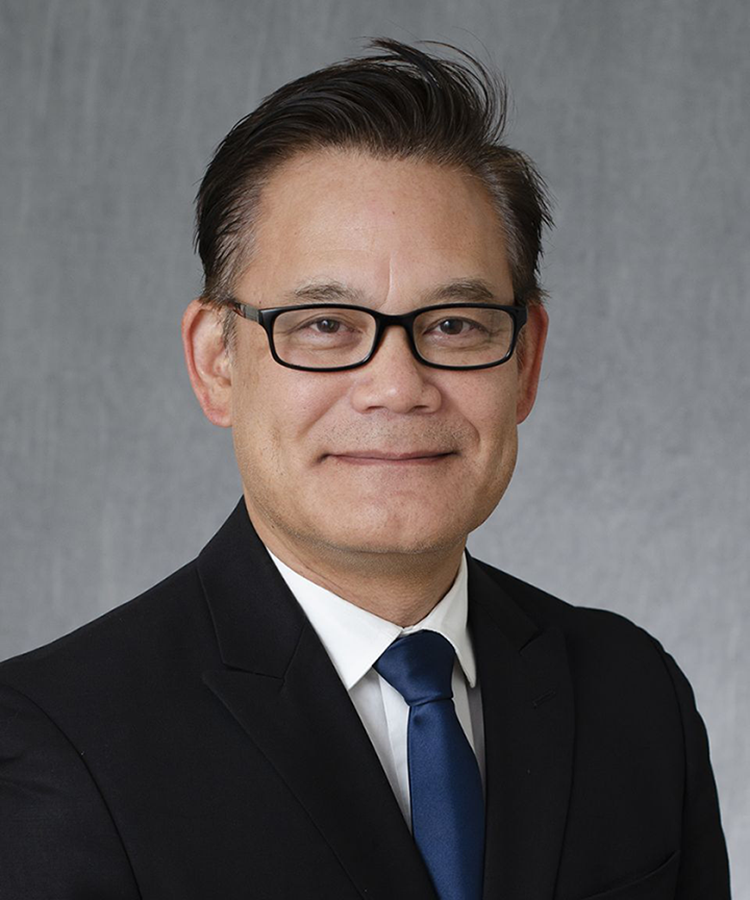 Roger Ideishi, JD
Ideishi is the director of Occupational Therapy Programs and professor of health, human function, and rehabilitation services at George Washington University. He will conduct a series of three presentations from Feb. 27 to March 3, with his visit sponsored by Pam Kearney, EdD, chair, program director and associate professor in the Department of Occupational Therapy and the College of Allied Health Sciences. All three lectures will be open to the campus and local community.
At 5 p.m. Feb. 27, Ideishi will deliver a presentation titled "Creating Accessible Community and Cultural Arts Opportunities for Persons with Disabilities" in Lee Auditorium in the Auditoria Center on the Health Sciences Campus. From 10:30-11:30 a.m. March 1, he will present "Creating Accessible and Inclusive Community Environments: How Do I Get Started?" in the Health Sciences Building Room 1222. He will conclude his visit at 4 p.m. March 2 with his final presentation, "Creating Accessible and Inclusive Community Environments: Policy and Advocacy" in the Health Sciences Building Room 1204.
Some of Ideishi's awards include John F. Kennedy Center for the Performing Arts Next 50 Honoree for Social Impact, a Meritorious Service Award from the American Occupational Therapy Foundation and the Award for Excellence in Accessibility Leadership from the John F. Kennedy Center for the Performing Arts.
Ideishi will also be working with students and faculty from programs across campus, including occupational therapy, education, museum studies and theater, to address topics related to inclusion and access for persons with disabilities.
"Dr. Ideishi is an accomplished occupational therapist and educator. Much of Dr. Ideishi's scholarship, service and advocacy is centered upon increasing opportunities for inclusion of persons living with disabilities, particularly autistic individuals and those with intellectual disabilities, into the broader community," Kearny said. "His work has been recognized through numerous publications, national and international presentations, keynote lectureships, and visiting professorships."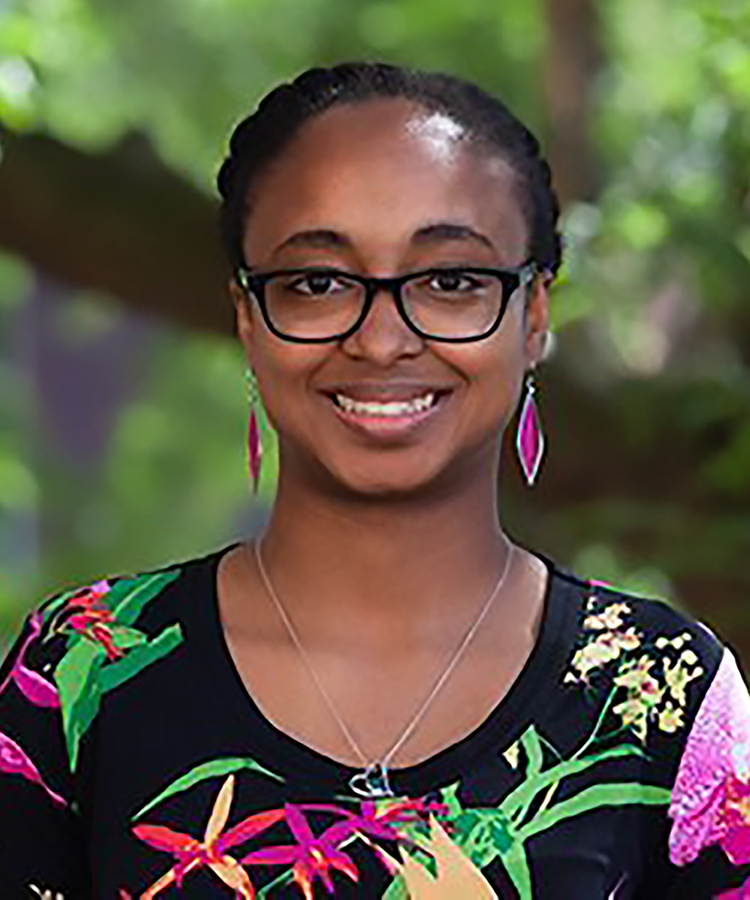 Lillie Williamson, PhD
Williamson is an assistant professor at the University of Wisconsin-Madison in the Department of Communication Arts. During her visit March 12-17, she will be hosted by Christy Ledford, PhD, Curtis G. Hames, MD, Distinguished Chair and professor in the Department of Family and Community Medicine at the Medical College of Georgia at Augusta University.
Williamson's research examines the ways in which racial experiences and health communication interact to influence racial health inequalities with two primary lines of research: the role of communication in medical mistrust and the impact of discrimination on health.
During her visit, Williamson will present Grand Rounds in the Department of Family and Community Medicine as well as meet with researchers in HamesNet and the Co-Researcher Activation Network.
"Two years ago, Dr. Williamson and I presented on a paper panel at the International Conference for Communication in Healthcare. The conference was virtual that year, much like most other academic conferences. Over and over, the virtual format was challenging to forge new partnerships, but after hearing Dr. Williamson's work about racial health inequalities and the role of communication in medical mistrust, I knew we should be working together," Ledford said. "Thankfully, she was not only open to a conversation but what has blossomed into a productive partnership. Our first publication together revisits the construct of trust in the medical encounter. We push clinicians to think about if and how they trust their patients and how that impacts the patient-clinician relationship. We have two more papers coming out soon, both examining how systems and structures are obstacles to community trust."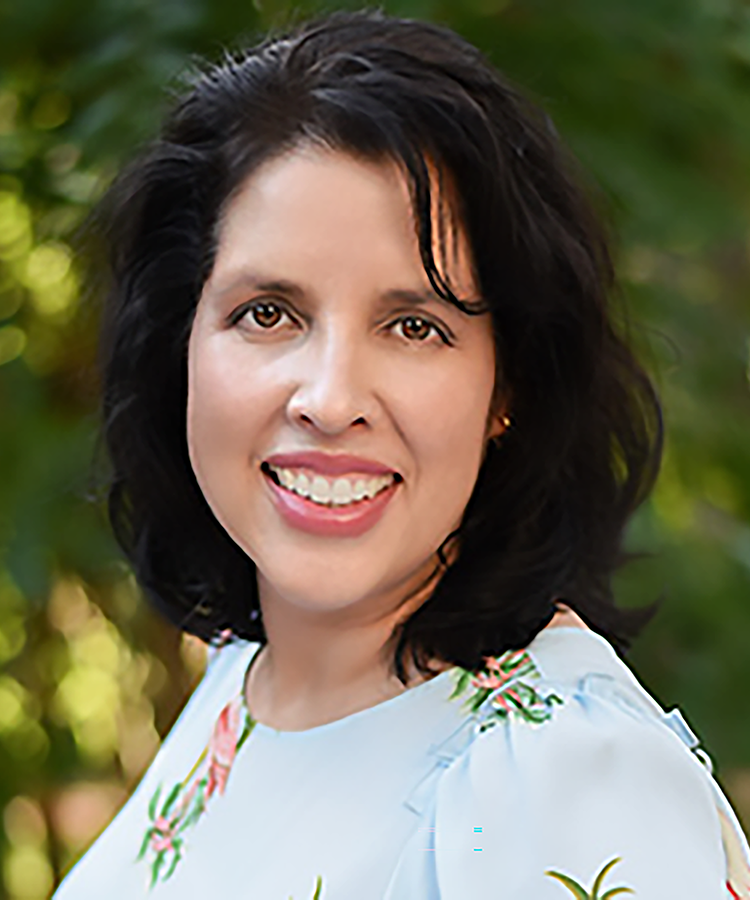 Julia López-Robertson, PhD
López-Robertson is a professor of instruction and teacher education at the University of South Carolina. She will be on campus April 24-27, and her visit will be sponsored by Rebecca Harper, PhD, director of the Augusta University Writing Project and associate professor of language and literacy.
López-Robertson's scholarly interests are built on a commitment to children, families, and teachers to advance understandings of bilingual/multilingual students. This work is the foundation for the transformation of teachers and teacher education to ensure equitable and socially just teaching for all, but especially for underserved children and families. She grounds these important topics in the use of culturally relevant children's literature to investigate literacy development and the nexus between home and school literacies.
"We are very excited about Dr. López-Robertson's visit," Harper said. "Her work with bilingual and multilingual students and their families, along with her commitment to culturally relevant pedagogy and literacy education is a natural fit with our doctoral program, which emphasizes social justice and action."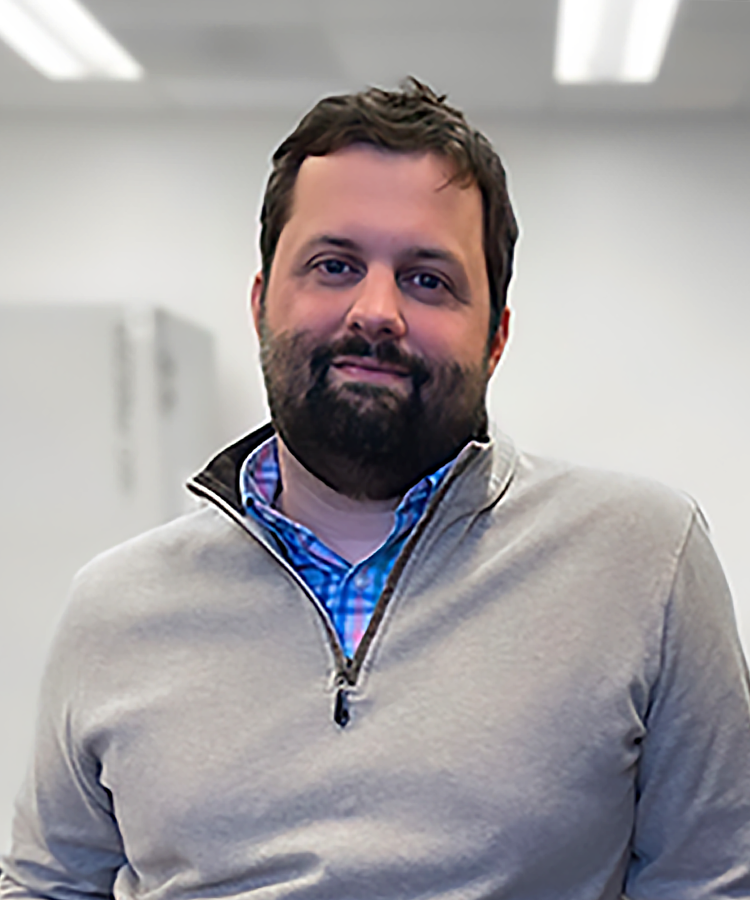 Austin Shull, PhD
Shull is an associate professor in the Department of Biology at Presbyterian College, and is a graduate of the Medical College of Georgia at Augusta University. Shull's visit, which will be April 24 through May 19, will be hosted by Jorge Cortes, MD, director and Cecil F. Whitaker Jr. GRA Eminent Scholar Chair in Cancer, as well as Hasan Korkaya, PhD, associate professor of the Georgia Cancer Center.
The encompassing theme of Shull's research involves discovering novel therapeutic targets in cancers by interpreting the molecular profiles of malignancies using next-generation DNA sequencing and array technologies. Integration of this information is then used in preclinical cell models to determine therapeutic vulnerabilities of specific cancer types. His work in Korkaya's lab will generate detailed genomic analyses of TNBC samples from Black and white women to understand better why Black breast cancer patients are disproportionately adversely affected by the disease.
"We are very excited to be hosting Dr. Shull at Georgia Cancer Center. Dr. Shull has built a great career as both an undergraduate educator and a committed breast cancer biologist," Korkaya said. "In these dual roles, he's been able to pursue meaningful science while also increasing outreach, engagement, and recruitment of underrepresented students in the biomedical sciences. With his expertise, we are excited to work with him toward better understanding the molecular mechanisms that drive triple negative breast cancer disparities while also helping to build our educational outreach initiatives of the Georgia Cancer Center in the Central Savannah River Area."
About the program
The Faculty Inclusive Excellence Initiative is a presidential initiative championed by the provost and led by the Office of Diversity and Inclusion with support from the Office of Faculty Affairs. It was established to create a comprehensive plan and strategy for hiring and advancing underrepresented faculty at AU and within various disciplines. The initiative consists of four signature programs: Search, Recruitment, Retention and Faculty Success, and Visiting Scholars.
To better promote a culture of inclusivity at Augusta University, the Faculty Inclusive Excellence Initiative was designed to establish a comprehensive plan and strategy for hiring and advancing underrepresented faculty at AU across all disciplines. The Visiting Scholars program is just one component.
The application process for visiting scholars during the 2023-24 academic year will open in early spring. Those interested in hosting a visiting scholar should contact Johnson via email.