Hull College of Business at Augusta University recently hosted the 15th Annual Economic Forecast Breakfast where Simon Medcalfe, PhD, Cree-Walker chair and professor of economics, provided insight to what the Augusta area can expect in the future.
As a whole, Medcalfe said the Augusta area has seen an 11% growth in occupational jobs over the last eight years, which outpaces the economy nationwide.
Of the 22 occupational groups recognized by the U.S. Bureau of Labor Statistics, 12 categories represent 85% of the jobs in the area. They include such professions as office and administrative support, sales and related jobs, food preparation and service related occupations and healthcare support occupations, just to name a few.
When looking at cybersecurity jobs, Medcalfe only pulled the numbers starting from nine years ago.
"The reason I started pulling the data since 2013 was because that's when the U.S. Army Cyber Command announced it was going to move here to Augusta, so it's a good starting point to see some trends, particularly in mathematical occupations," he said.
Cybersecurity, which includes information security analyst roles, has grown 433% during that timeframe. He added that the sector wasn't previously part of the Augusta economy and the number of jobs has gone from 60 to 320 during that nine-year stretch.
Looking ahead to 2031, Medcalfe anticipates health care and cybersecurity jobs will continue to grow.
"If you look at the two fastest growing major occupational groups, according to the BLS, they are in health care support and computer and mathematical operations, which includes cybersecurity workers."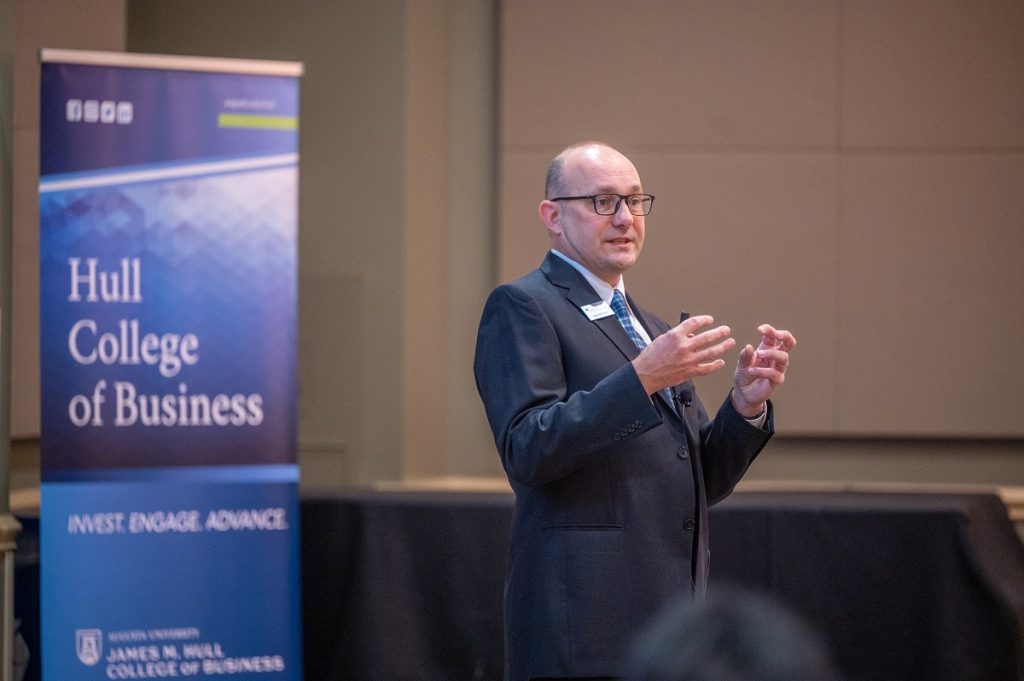 He also expects the region's cyber growth will exceed what the Bureau of Labor Statistics project.
"Overall, we seem to be well positioned with our two pillars of our community," he said.
Taking a look at the immediate future, Medcalfe said the Augusta area is positioned well even with the possibility of a recession. Home building is up, unemployment claims remain low, and there are about one and a half job openings for every unemployed person.
"There's still some very strong labor market data coming through," he said.
One question that arises with the forecasted growth is whether there be enough people to fill the openings. Medcalfe indicated one way to help would be reforms to allow immigrants of any skill level to come and work here. 
With the big increase expected in health care and computer occupations, he said employees and employers may need to start thinking differently about job openings.
"There's got to be a structural change so some people who would naturally have gone into some occupations, are going to have to choose different occupations."