Augusta University's Black Student Nurses Society hosted a diabetes awareness and prevention tabling event in University Hall at the end of November in observance of National Diabetes Awareness Month. The BSNS hosts monthly events related to prominent health care issues in an effort to educate students and faculty on campus.
In the United States, more than 37 million Americans have diabetes — approximately 11% of the population. More than 20% of those living with diabetes are undiagnosed, with non-Hispanic Black Americans accounting for more than 12% of the diabetes population.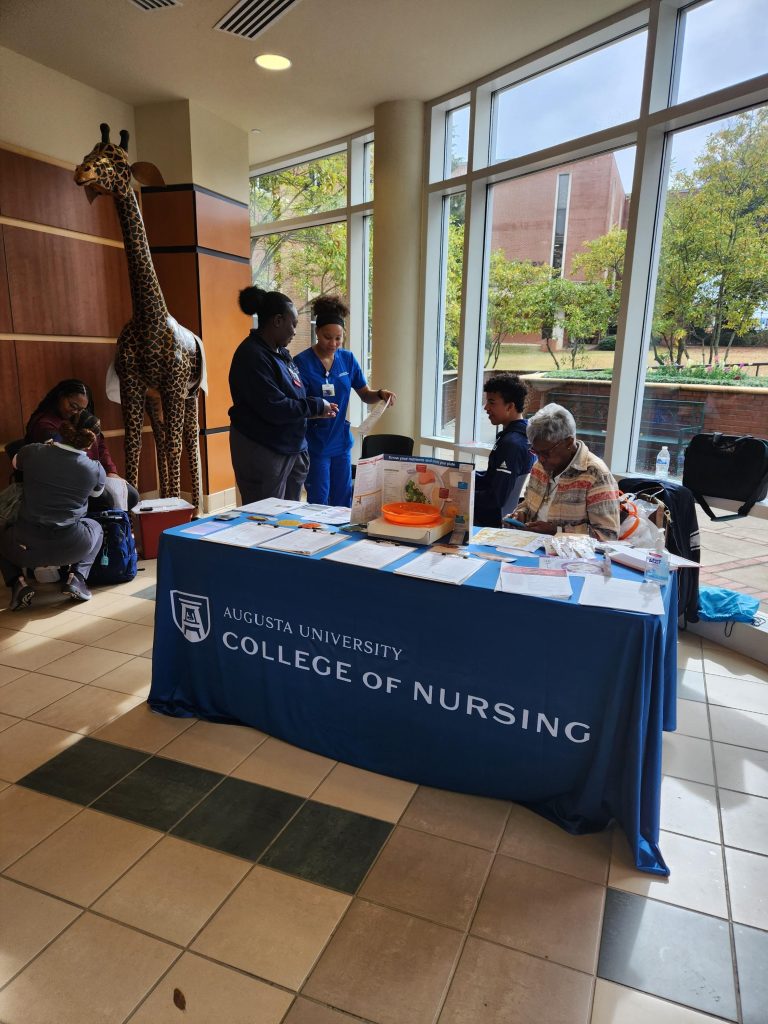 The BSNS planned the event with the support of Patricia Salley, instructor of nursing, and samples provided by the College of Nursing. Nursing students administered blood glucose tests, blood pressure readings, and provided dietary education to students, faculty and staff. Early education is key to the prevention of diabetes and through events like these, individuals are now better equipped to make informed decisions about their health.
Participating students from BSNS included Bachelor of Science in Nursing student Briana Jackson and Master of Science in Nursing students Gee Egberi, Laura Ajukwa, Jillian Allemeier, Keonna Thompson and Taylor Cantry.
The BSNS was established by alumna Margeau Cutter in fall 2020. The society seeks to encourage members to be strong student leaders at Augusta University and beyond as they advance in their career, help students understand the need for diversity and positive representation, influence future nurses to be self-aware of people with culturally different backgrounds and the hindrances they may face in the medical community, and to promote a space of freedom and understanding. Membership to the BSNS is open to all AU students.