Had Yahsir Jenkins or Parker Costello been born several years ago, the two infants would not be here today.
Both babies were born with heart defects, and months later, they're still bringing joy to their parents thanks to the pediatric cardiology division at the Children's Hospital of Georgia.
Dr. Anastasios Polimenakos, director of pediatric and congenital heart surgery at the hospital, has prioritized educating parents after any cardiac procedure, and this has helped Jenkins and Costello on their way to living long, healthy lives.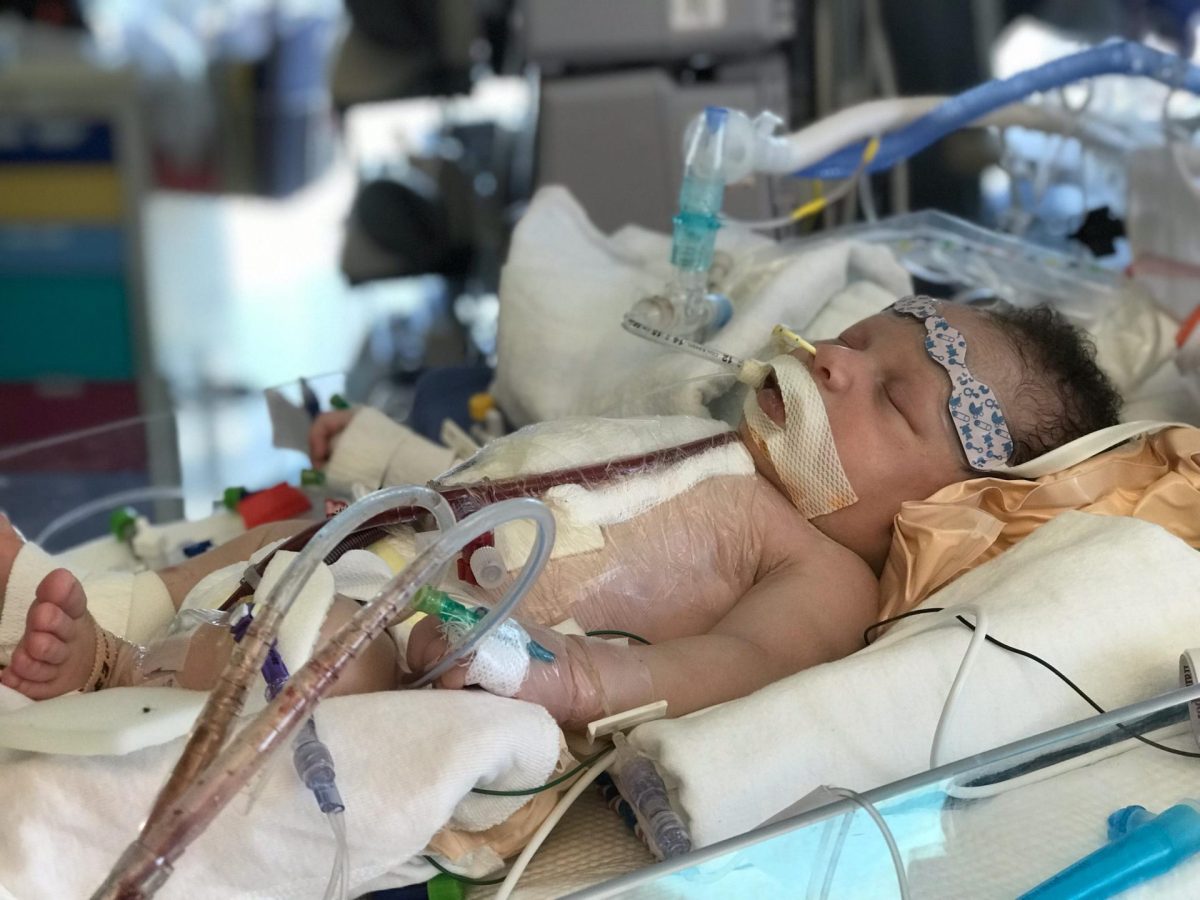 'I never went through anything like this before'
Alison Smith was 20 weeks pregnant with her second child when she got the news.
"We found out that my baby had a heart defect, we just didn't know how many," she said. "I didn't know what to think."
After speaking with her doctor, though, she became more optimistic and less worried. She learned that it's not too uncommon for babies to have holes in their hearts and today, there are often good outcomes. They were shown on a tablet the difference between a normal heart and their baby's heart.
"I never went through anything like this before," Smith said.
She started seeing the pediatric cardiologists, including Polimenakos, and Maternal-Fetal Medicine right away.
Polimenakos said whenever possible, it's good for parents to know their child has a heart defect before they're born.
It provides "less stress for the family and more education and comfort for them," he said.
On March 4, Yahsir Jenkins was born, and Smith and the child's father, Martin Jenkins, were well-prepared on what to expect. They had already met with the Neonatal Intensive Care Unit and the Pediatric Intensive Care Unit.
Soon, Polimenakos performed a corrective neonatal heart surgery, adding a shunt to Yahsir's aorta.
"The hardest part was right after the surgery," Smith admitted. "They tell you what he's going to look like after the surgery, but to see it … he's on the ECMO machine and he's sedated."
Yahsir had some bleeding in his lungs but was able to stabilize in ECMO, which is equipment that replaces the function of the baby's lungs and heart while their lungs heal.
The infant stayed in the NICU and was weaned off his medication for several weeks, finally going home with his parents April 24.
"He looked so delicate but we learned how to handle him and touch him," Smith said. "I didn't get to learn his ways when he was on machines. I didn't get to learn what he likes and didn't like. We found out pretty quickly because he lets you know what he doesn't like pretty fast!"
Smith and Jenkins have been able to monitor and care for Yahsir for the past few months, and give a lot of credit to Polimenakos' nurse, Lauren Mathis, who created a large binder with everything they need to know.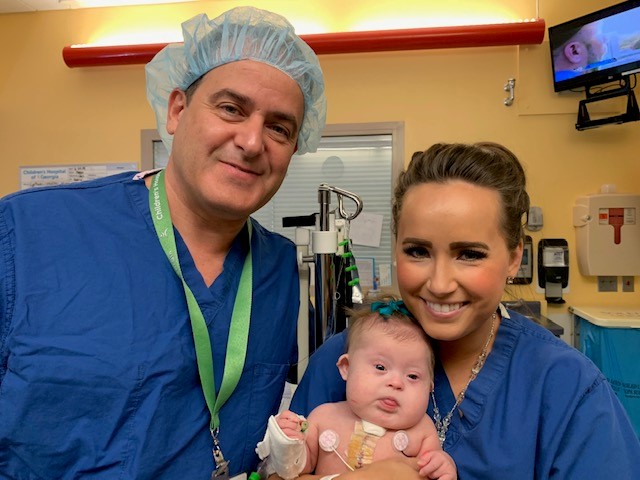 The importance of education
It's this emphasis on passing along knowledge — "continuity of care" as he puts it — that is seen by Polimenakos as just as important as any medical procedure.
"We are very serious about the family's education," he said, pointing out that online resources and apps are available to assist parents with children dealing with cardiac issues. "[With the app] we can have a real-time evaluation because we can access the same account from here and see at any given moment what is going on with the baby."
This, combined with medical advancements, has seen more and more children survive when they might not have years ago.
"Congenital heart surgery over the last decade has made significant advancements, not only at the level of early diagnosis but also early surgical intervention and repair," he said. "And we continue to develop and improve post-op management. They need high acuity care after surgery. This is what has made a significant improvement in survival of these babies. We have seen at the minimum three- to four-fold improvement in survival, and that's only in the last 10 to 15 years."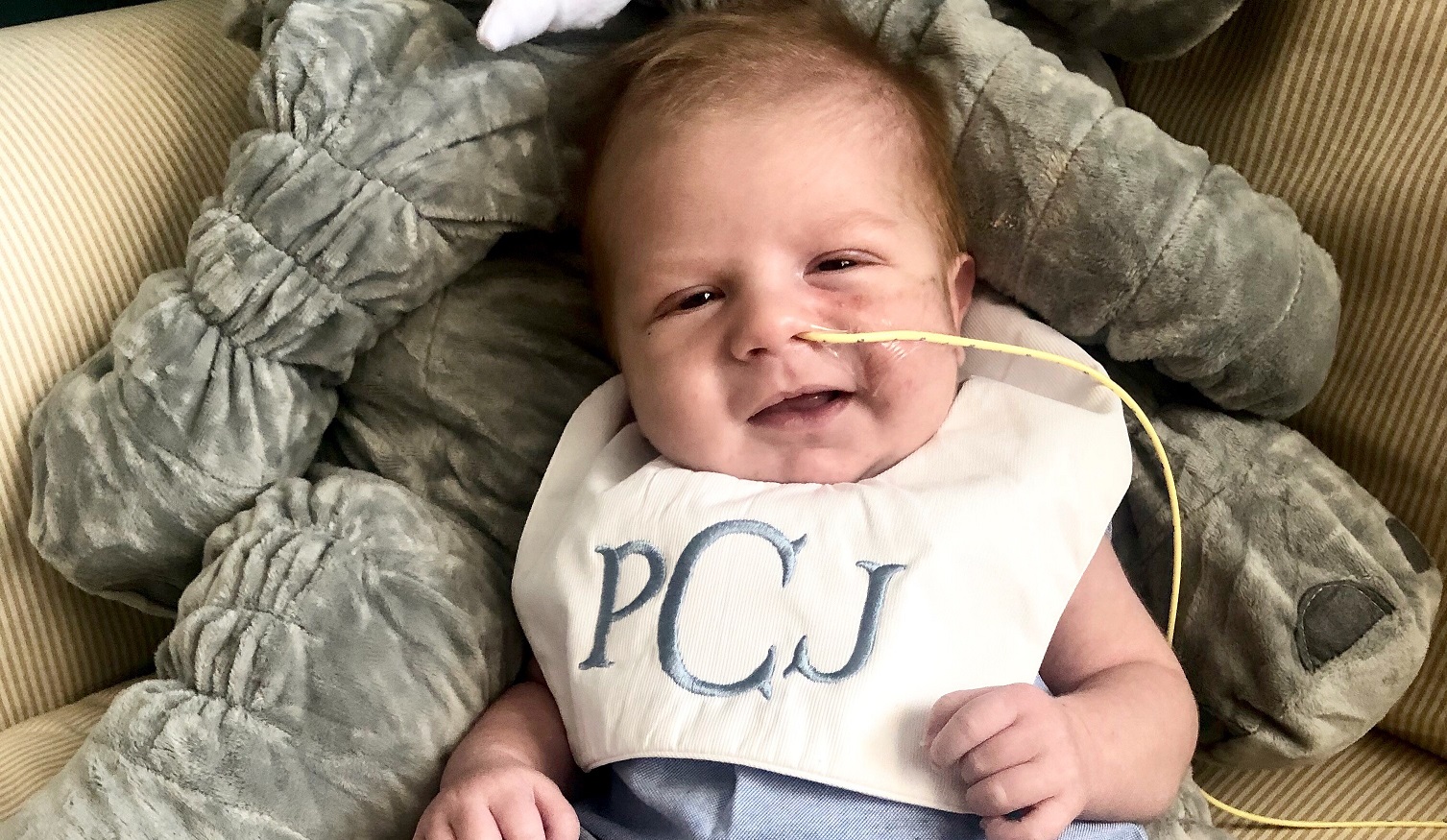 Beating the odds
Kaleigh Costello was 12 weeks pregnant when she was told there was extra fluid around the womb and her baby might not live. It was believed the issue was perhaps chromosomal.
Her doctor, Dr. Kenneth Burch in Savannah, Georgia, took a sample of the placenta, but they couldn't tell exactly what was wrong.
At 21 weeks pregnant, she saw a cardiologist.
"They said his heart was completely flipped on the other side of his chest," she said. "Everything else was normal."
Costello and her husband were shocked when they got the news.
"We were prepared for absolutely everything regardless," she said. "It was hard in those four weeks between visits, because they did say there was a high chance [I would miscarry]. It was very hectic and more just draining. It was a relief that it was just his heart. Meeting with the cardiologist was our assurance that he was going to be OK."
She was told, in fact, that there was a 95 percent chance she would miscarry.
Her husband received orders to move to Fort Gordon, and they decided to have their baby delivered and cared for at the Children's Hospital of Georgia, upon referral to Dr. Zahid Amin from Dr. Burch.
She met with a team of doctors there, including Amin and Polimenakos, who prepared her on what to do and expect.
"The nurses educated us on absolutely everything that we had to do."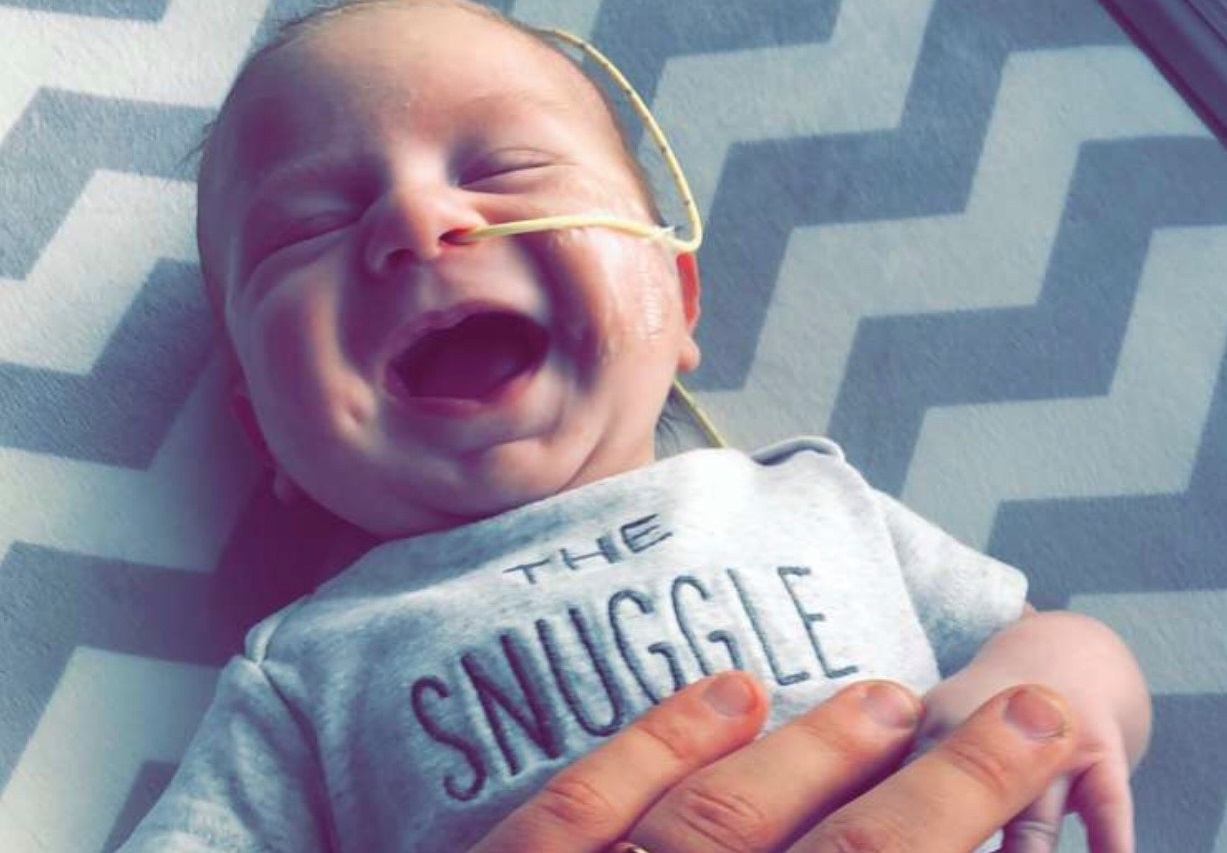 Four months ago, her first child, Parker Costello, was born. (Dr. Liezl Domingo took over the baby's care afterward.)
"At first, we weren't necessarily expecting him to cry [right away]," she said. "But he cried immediately. I was able to hold him for five minutes before they took him to NICU. So that was very, very relieving. In some sense, it's surreal because he's actually here now, and he's going to be okay because the doctors here are so, so smart."
Instead of the aorta leaking, as they believed, it was the pulmonary artery.
Like Mathis, Costello received a binder on how to monitor and care for her child after Parker's procedure, and ever since, she is overjoyed with her baby's progress.
"This was a one-in-a-million chance."