Augusta University is proud to announce its 2020 Homecoming royalty: Jaquel Williams, king; Jenna Adams, queen; Rakeem Littles, duke; and Nyhirah Higgenbottom, duchess.
King and Queen
Jaquel Williams, homecoming king, is a senior health services major with a minor in kinesiology. After graduation, he wants to remain in the Augusta area for work, and later become senior leadership in a hospital. His dream is to help change the perception of health care in the African American community.
Williams ran for king to represent his organization Phi Beta Sigma Fraternity Inc. and the African American community.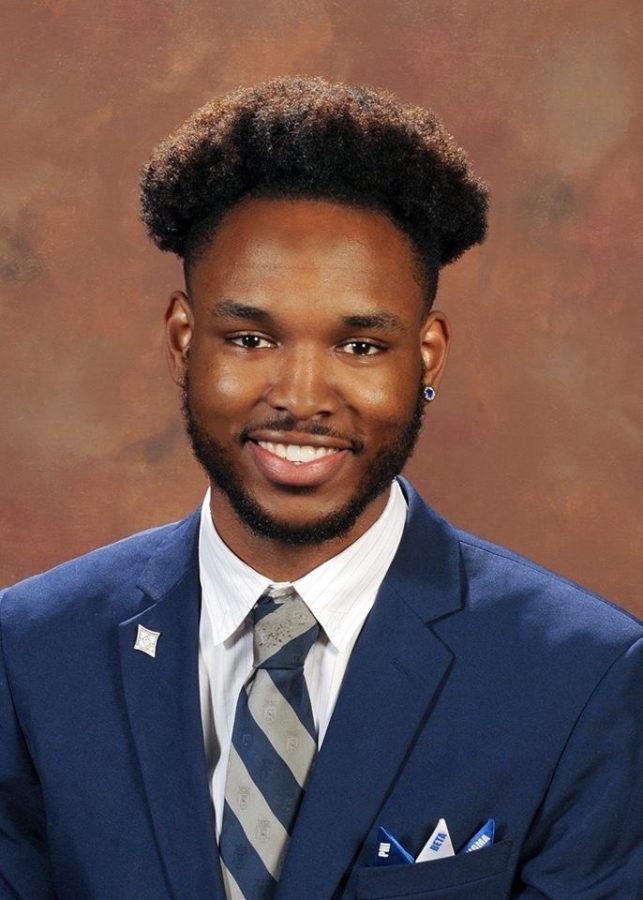 "After serving as the 2017 Homecoming duke, I began to realize there was very little representation of my likeness in the Augusta University community," says Williams. "Since then, I have sought to encourage students of Augusta University, a predominantly white institution, to take pride in our community and bridge the gap across to Paine College, a historically black college."
In addition to Phi Beta Sigma, Williams is involved in the Health Services Society, Sigma Alpha Pi, and 1828 Ambassadors, among others. He's also heavily involved in cultural groups like Black Student Union, African American Male Initiative, Black Men Don't Cheat, Black and Blooming and Napturally Crowned.
Jenna Adams, homecoming queen, is a junior nursing major. She plans to work in labor and delivery after graduation, and later serve as a nurse practitioner.
Adams ran for homecoming queen to celebrate her love of Augusta University. "I owe so much of who I am today to this school, this faculty, and this student body, and I decided to run for homecoming queen to express my appreciation."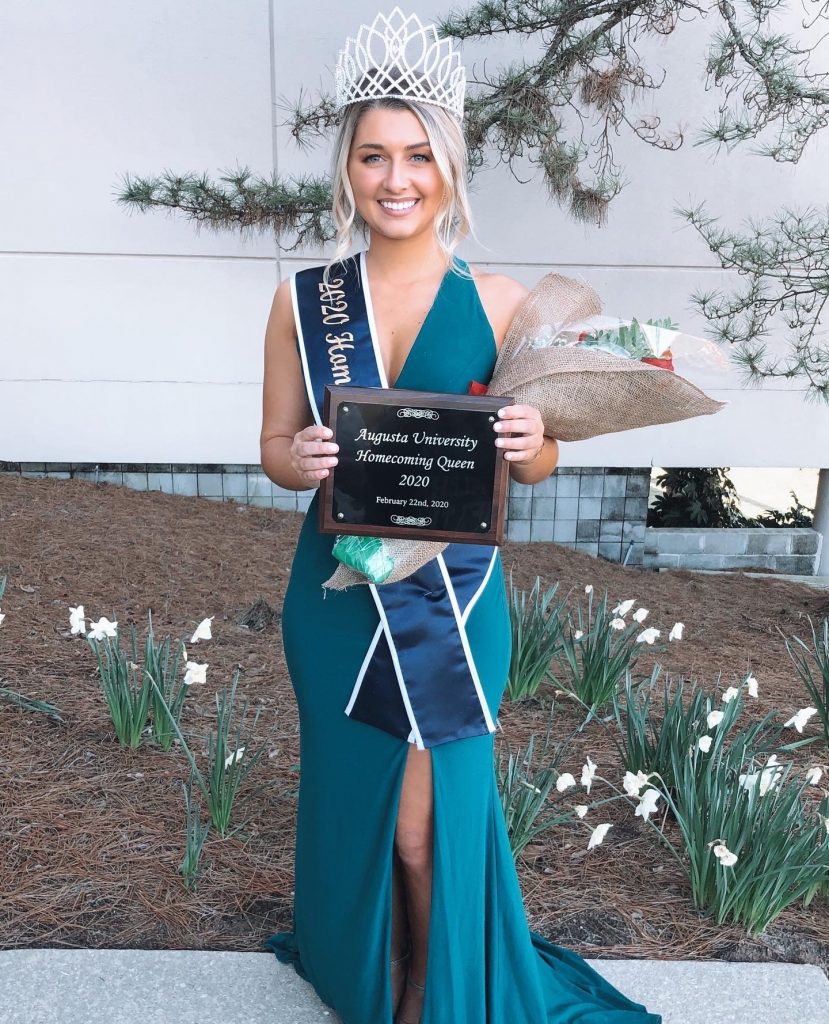 She is involved in the Nursing Scholars Program, Alpha Delta Pi and Ronald McDonald House Charities. Previously, she was the vice president of the Pre-Nursing Society and volunteered with Habitat for Humanity. She is also a small group leader at her hometown church, Browns Bridge Community Church.
As queen, she wants to focus her efforts on encouraging AU students who might feel like they get lost in the crowd. "If my transformative years at AU are a testament to anything, it would be that this school can help us overcome our insecurities if we can gather the courage to believe in ourselves and our potential."
Duke and Duchess
Rakeem Littles, homecoming duke, is a sophomore business major with a concentration in marketing. After graduation, he wants to start his own networking agency.
Littles ran for homecoming because he felt that as duke, he could be a positive portrayal of the university's image. He plans to be very engaged with the campus in his role, and be an active friend to all students. His favorite part of homecoming was the car chalking event and the "Go Downtown" event.
Littles runs for Augusta University's cross country and track & field teams and is a member of the Student Government Association, The Jaguar Production CREW, the African American Male Initiative and the Student-Athlete Advisory Committee.
Nyhirah Higgenbottom is a freshman pre-nursing major. After graduation, she plans to begin her career as a geriatrics nurse. She ran for homecoming because she wanted to get out of her comfort zone, and her favorite events were the comedy show and the step and dance show.
As duchess, she plans to co-host events for the student body and serve as a student representative. She is currently the president of She Blossoms and is involved in the Pre-Nursing Society. She also volunteers with St. Joseph Hospice and the Golden Harvest Food Bank.
For questions about homecoming, email SLE@augusta.edu or visit Student Life & Engagement's website.