Fifty years ago this summer, a 16-year-old black boy was beaten to death in the Richmond County jail. Racial tensions simmering in Augusta boiled over in the aftermath. The official story was that he had fallen off his bunk and busted his skull, but several people speculated he had been the victim of police brutality.
Within hours, crowds assembled outside of the jail demanding answers. Protesters threw rocks at cars passing by and in one instance, pulled a man from a truck and turned it over. They looted and set fire to several businesses, and by the time the smoke cleared, the riots had covered 130 blocks of downtown Augusta. Six black men were killed, 300 were arrested and chunks of downtown were burned and/or vandalized, according to an article by Georgia Public Broadcasting.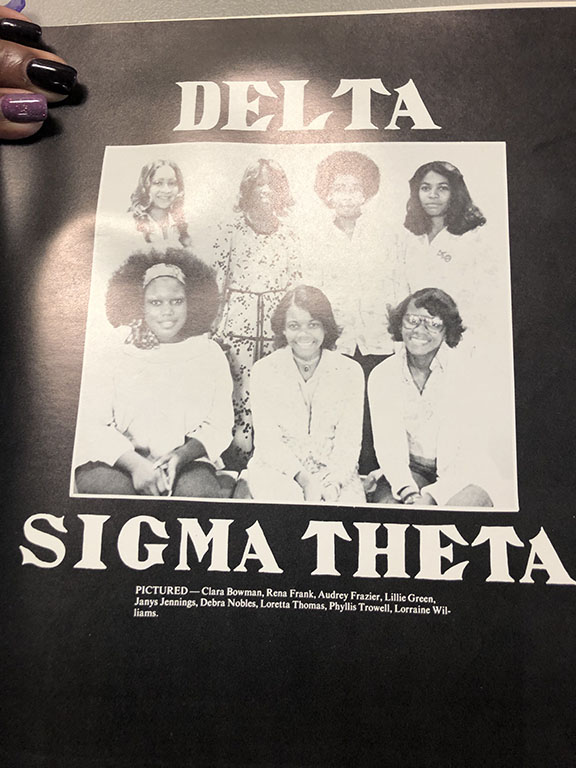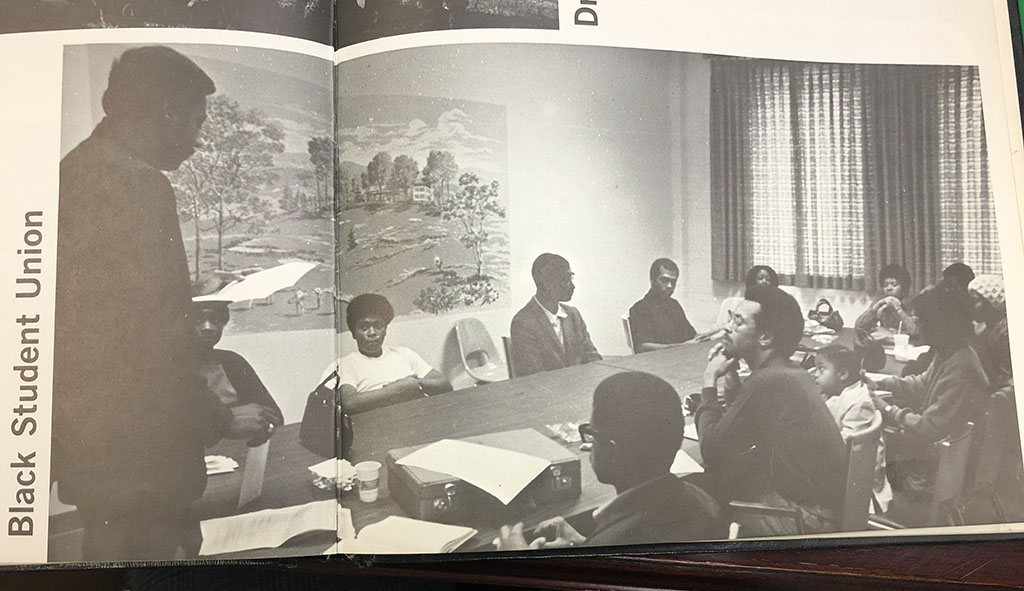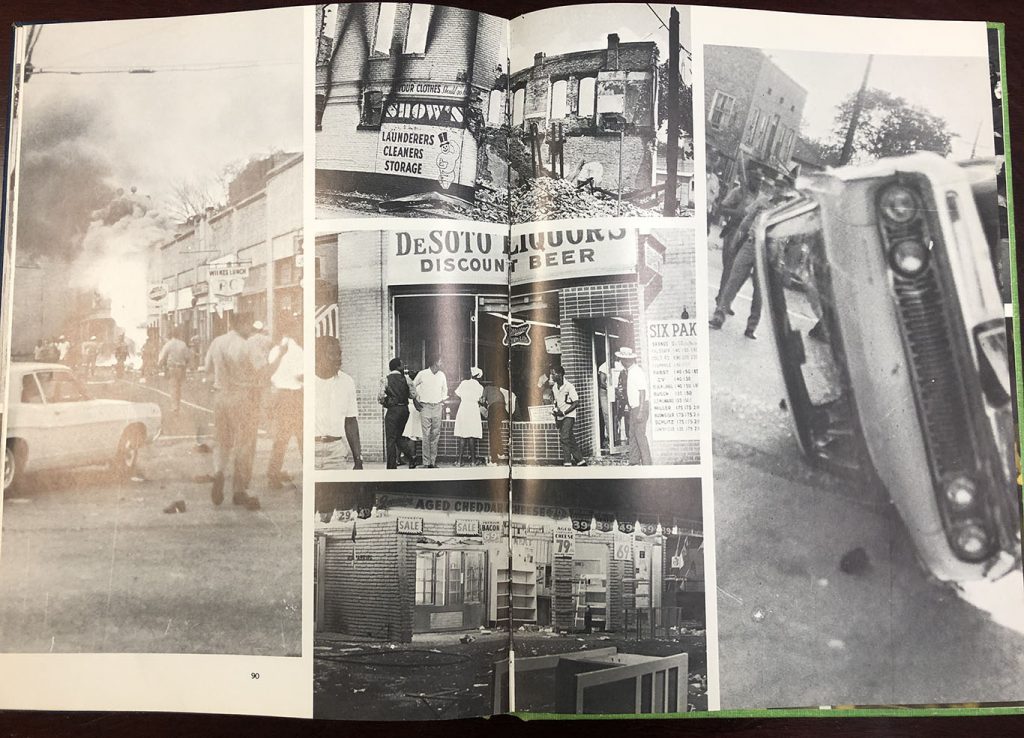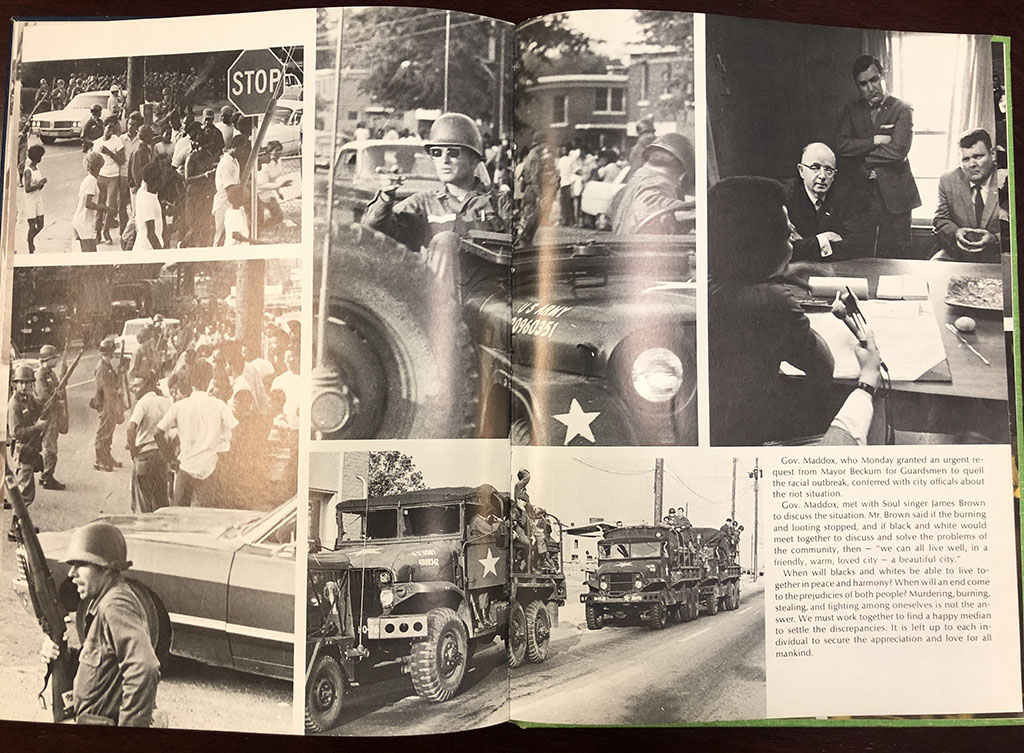 The Black Student Union at Augusta College (now Augusta University) was formed as a safe haven at the predominantly white campus, where black students could find acceptance free of judgment and have a space to voice their concerns.
This year, it celebrates 50 years of continuous presence at AU.
Though she didn't attend Augusta University, Dr. Seretha Williams, the organization's adviser, did attend a predominantly white university — Northwestern University — where she was the only black person in many of her classes.
"I can probably say that people were, you know, not really comfortable with African Americans," she said, speculating about the cultural climate at Augusta College in the late 1960s. "This is the South. This is Georgia. This is Augusta. So I imagine they had some kind of hostility. Maybe (blacks) didn't really feel welcome. Maybe they didn't feel that they could be a part of everything. And so Black Student Union would have given them that space where they knew they could always come and be accepted."
Williams said there has always been a political component to the BSU. As it did then, the organization today gives the students a voice, leading discussions and events to allow students to speak to campus leadership about their concerns.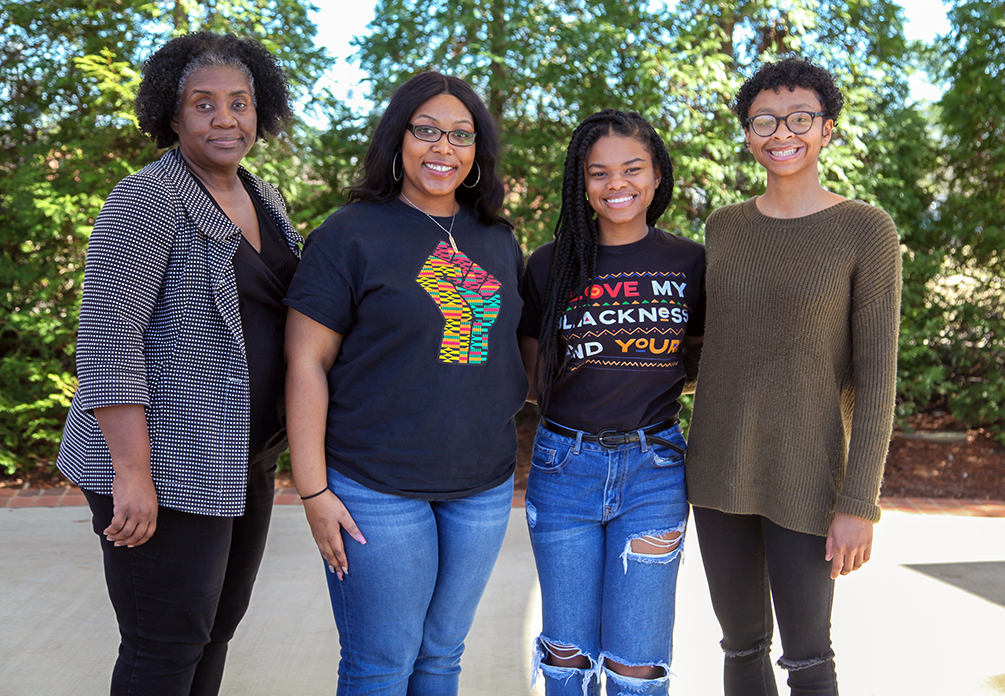 On a more personal level, Sydney Strong, the BSU's current president, said the organization has given her a tremendous amount of support. Coming to Augusta University as a sophomore due to dual enrollment credit she earned in high school, she was studying at a higher level than most of her peers.
"BSU connected me to older classes of individuals who helped me with my harder classes," she said. "Everyone at BSU is very close. We hang out outside of the club. It really just gives you a place to find your college people and connect."
Strong said the Black Student Union is an umbrella organization under which all black organizations fall. It serves to support various campus organizations, including Delta Sigma Theta Sorority, with their various missions.
"We help other organizations with their events and such and they come to our events. Basically, it's just like a mothership for everyone," she said.
Delta Sigma Theta is also celebrating a milestone – 45 years at Augusta University.
In a similar climate, when the sorority was formed in 1975, rarely did a black woman want to join a white woman's sorority, said alumna Dianne Johnson Martin. In the Deltas, she found sisterhood, support and a place to give back.
"It was a place for black women," she said.
She recently gathered with her alumni sisters Lasherrica Christian and Francine Wynn, and student chapter members Staci Dean, Ja'Miracle and Simone Bradley to reminisce and share information about the organization.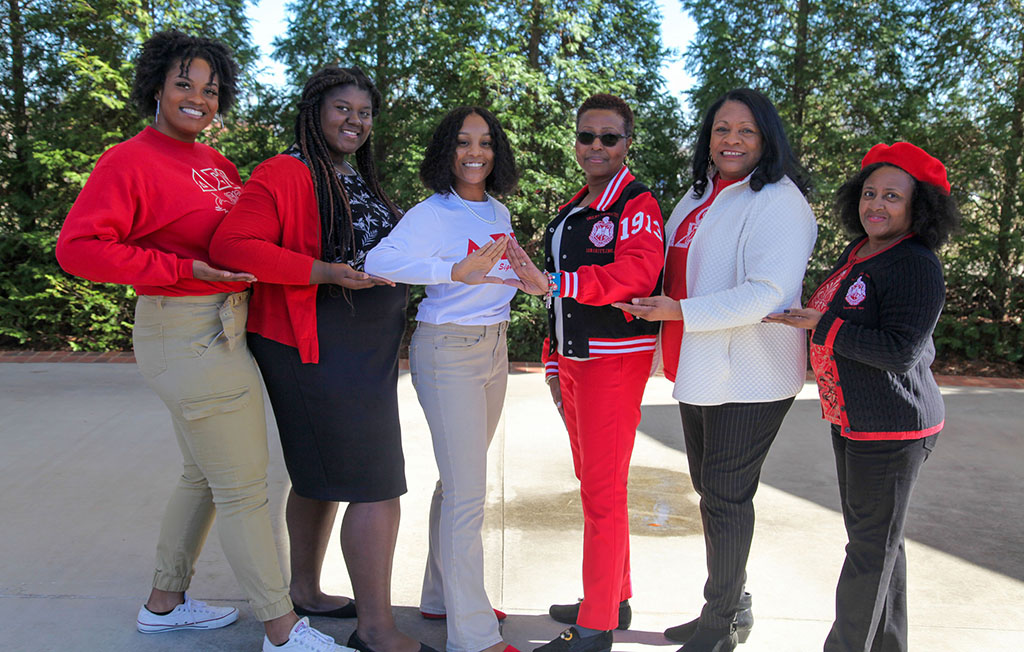 Alumni who stay involved with the organizations at the national level also serve as mentors for new members. For Dean, the president of the sorority's student chapter, these were women to aspire to become.
"I grew up around a lot of influential women who were Delta women. My aunt is a Delta and two of my high school cheerleading coaches are Deltas. My eighth-grade teacher is a Delta, my high school counselors. And yeah, I was surrounded by a lot of influential women and I want to give back and be dedicated and work hard just like them."
The sorority stresses inclusion and advocacy. The Delta Sigma Theta Sorority Inc.'s mission statement says it is "an organization of college educated women, committed to the constructive development of its members and to public service, with a primary focus on the black community." 
As part of a national organization that was founded in 1913, the sorority bases its activities on five core areas: economic development, educational development, physical and mental health, political awareness and involvement, and international awareness and involvement.
"I remember going door to door collecting for… I'm trying to remember what it was for, but I just remember that the proceeds went to sickle cell," Martin said.
Recent projects include donating 12 stuffed animals to second-graders at Copeland Elementary School to help raise Lexile reading scores by allowing the children to read aloud to the "pets." They also donated canned good and toiletries to Ronald McDonald House charities, and plan to return to cook dinner for the residents. They also donated personal care items and played games with residents of Brookdale Personal Care Home.
Bradley said one of her favorite things about the sorority is seeing how their work impacts others.
"I enjoy seeing how we can influence just our campus and community," she said. "And being able to speak to the young women we speak to — seeing all that is what makes me happy."