Dr. Paul Wallach, who led the recent, successful reaccreditation of Georgia's public medical school and Dr. Robyn Hatley, a pediatric surgeon and honored educator and mentor, are the newest Charbonnier Endowed Chairs at the Medical College of Georgia at Augusta University.
"Drs. Hatley and Wallach are stellar examples of the caliber of faculty at the Medical College of Georgia, and are terrific ambassadors for the legacy and intent of our longest established endowment," said Dr. Peter F. Buckley, MCG Dean and executive vice president for medical affairs and integration at Augusta University. "They join a distinguished group of renown physicians and scientists who have been privileged to hold these chairs before them."
The Charbonnier fund supports endowed chairs at the state's medical school and was established by Bowdre and Meta Charbonnier Phinizy in 1931, making it MCG's first endowment. Bowdre Phinizy, an Augusta native and graduate of Princeton University's law school, was owner and editor of The Augusta Herald, owner of The Athens Banner-Herald and a member of the Georgia House of Representatives. The endowment honors Meta Phinizy's father.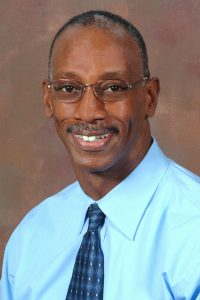 Hatley is the Leon Henri Charbonnier Endowed Chair in Surgery. He has chaired the Children's Hospital of Georgia's Pediatric Trauma Committee and helped lead the extracorporeal membrane oxygenation, or ECMO, program, which has saved the lives of countless critically ill children, for nearly two decades. His research and clinical interests include general pediatric and thoracic surgery, including surgery on newborns, esophageal atresia, gastroesophageal reflux and sickle cell disease.
A leader in his profession, he is a past recipient of the MCG Distinguished Faculty Award for Patient Care and Educator of Year Award, and the Department of Surgery's Outstanding Faculty Award. Hatley is a fellow of the American College of Surgeons and the American Academy of Pediatrics Surgical Section and a member of the American Medical Association, the Southeastern Surgical Congress and the American Pediatric Surgical Association.
After graduating from medical school at the University of Kentucky, Hatley completed surgery training at MCG and Augusta University Health and went on to complete a three-year pediatric surgery fellowship at Children's Memorial Hospital in Chicago. He rejoined the MCG faculty in 1989.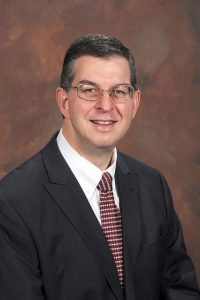 Wallach, an internist with over 25 years of experience in academic medicine, is the Charbonnier Endowed Chair in Medicine. As MCG's vice dean, he is responsible for administrative oversight of the education and student programs for the medical school. Since coming to MCG, Wallach has successfully led its Liaison Committee on Medical Education re-accreditation process, is promoting novel enhancements to the educational program, including the integration of ultrasound across all four years of the curriculum and the establishment of an academic house system that groups one of the nation's largest medical school classes into smaller, tight-knit groups, and has favorably impacted the diversity of medical school classes.
His previous appointments include vice dean for medical education at New York Medical College and vice dean for educational affairs at the University of South Florida Health's Morsani College of Medicine in Tampa.
Wallach is involved nationally in medical education, including with the National Board of Medical Examiners, where he is a member of the Executive Board and currently serves as treasurer. He has served as chair of the board's Advisory Committee for Medical School Programs and as its representative to the Composite Committee for the U.S. Medical Licensing Examination.
He received his medical degree from the University of South Florida and completed his internal medicine residency at its affiliated hospitals. In 1992, he completed a two-year faculty fellowship in general internal medicine at the University of North Carolina in Chapel Hill.  As a general internist, his clinical interests include lipid disorders and hypertension.
Other Charbonnier Endowed Chairs include the two other current chairs, Drs. David Stepp, Charbonnier Endowed Chair for Physiology, and Zheng Dong, Charbonnier Endowed Chair in Cellular Biology and Anatomy; and former chairs Drs. Robert G. Ellison, Charbonnier Professor of Surgery; Samuel A. Singal, Charbonnier Professor of Cell and Molecular Biology; Raymond P. Ahlquist, Charbonnier Professor of Pharmacology; William B. Strong, Charbonnier Professor of Pediatrics; Joseph P. Bailey, Charbonnier Professor of Medicine; Kimford J. Meador, Charbonnier Professor of Neurology; John T. Benjamin, Charbonnier Professor of Pediatrics; Anthony L. Mulloy, Charbonnier Professor of Medicine; Michael H. Rivner, Charbonnier Professor of Neurology; Michael P. Madaio, Charbonnier Professor of Medicine; and Julietta U. Frey, Charbonnier Professor of Neurology.
"These leaders and the remarkable Charbonnier legacy were honored recently at an event unveiling a plaque as a visible reminder of this unique and longstanding endowment," Buckley said. Read more here.