In the summer and fall of 2018, graduate student Caryn Bird ran a lemonade stand for a cause.
She worked through the Alex's Lemonade Stand Foundation to raise money for the Pediatric Immunotherapy Program directed by Dr. Ted Johnson, associate professor at the Medical College of Georgia at Augusta University.
As part of Childhood Cancer Awareness Month, Bird is hosting another lemonade stand from noon to 4 p.m. Tuesday, Sept. 24, in the J. Harold Harrison, M.D. Education Commons lobby on the Health Sciences Campus.
These fundraising activities recently earned Bird the first Service Award from The Graduate School at Augusta University.
Bird became interested in funding childhood cancer research as it only represents a small fraction of the funds raised to fight cancer. She has a personal reason to do so as well.
"I knew this one little girl who was about 3 months old when she was diagnosed with cancer, and she fought for a long time," she said. "The cancer went away, she was doing well. And then it came back, and she died at 15 months old. It really impacted my life, and I've been trying to see what I can do to help other kids with cancer since then."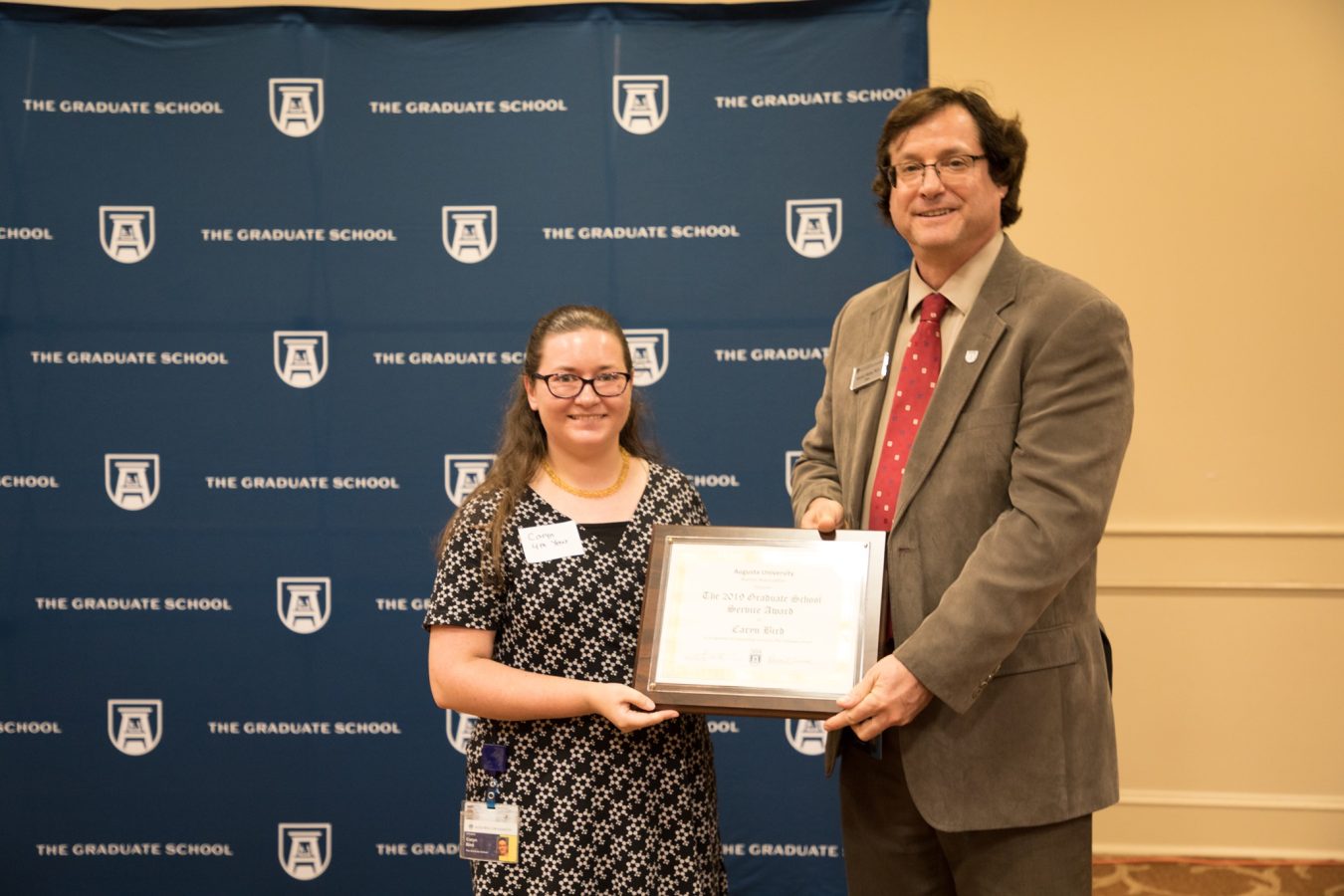 Now in her fourth year, Bird, a member of the Biomedical Student Association, is working on her PhD to pursue laboratory research and hopes to get a postdoctoral fellowship after she graduates.
With a goal of funding two full days of research, ALSF is hoping to raise $800. Enjoy a cup of lemonade and help fight childhood cancer one cup at a time.
Check out Alex's Lemonade Stand Foundation for more information and donation opportunities or visit their special events calendar.